A federal appeals court delayed the execution of Texas death row inmate Robert James Campbell two hours before he was scheduled to receive a lethal injection Tuesday evening.
The 5th U.S. Circuit Court of Appeals decided that Campbell, 41, should have more time to press his argument that a low IQ makes him ineligible for capital punishment because the state did not turn over the results of decades-old intelligence tests.
Campbell's lawyer called for his death sentence to be reduced to life in prison, while the family of the woman he was convicted of killing expressed sadness and anger at the reprieve.
"It's a joke," said Israel Santana, cousin of Alejandra Rendon, 20, who was abducted, robbed, raped and shot in the back in 1991.
"He's intelligent enough to commit a crime. He's intelligent enough to tell someone to run. He's intelligent enough to pull a trigger."
Santana and other family members were in a pre-execution "orientation" at the Texas State Penitentiary in Huntsville, preparing to witness the execution, when they got the news.
"I felt my heart hit my stomach. It's physically and emotionally draining," he said.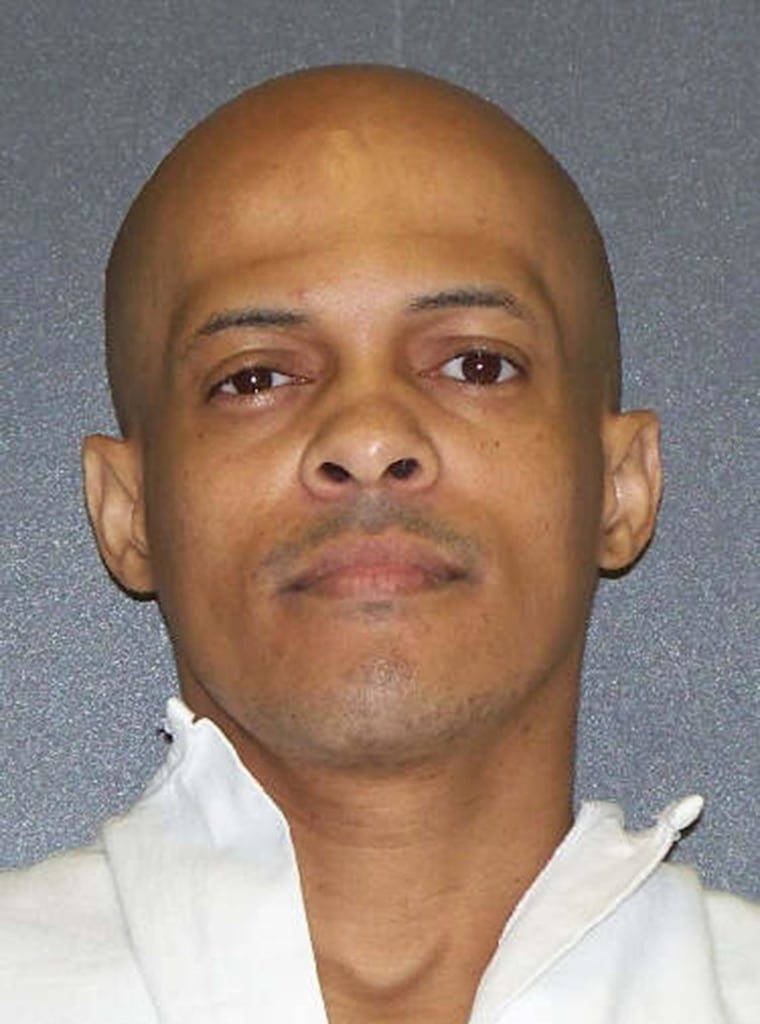 Campbell, 41, was set to be the first U.S. prisoner executed since last month's botched lethal injection in Oklahoma, which renewed debate about how the death penalty is carried out.
His lawyers argued he should be removed from death row under a 2002 U.S. Supreme Court ruling, executing the mentally disabled violates the Constitution as cruel and unusual punishment.
The court found that Campbell's lawyers tried to show that he met the criteria but were stymied when the state failed to give them test results from elementary school and when he entered prison in 1992.
One school test put Campbell's IQ at 68, well below the average of 100. Prison notes show he scored 71 on another test in 1992. Officials said he scored 84 after a robbery conviction two years earlier, though the court noted they provided no details about that exam.
A psychologist who assessed Campbell in April reported his IQ is 69 and diagnosed him with "mild mental retardation."
"It is regrettable that we are now reviewing evidence of intellectual disability at the eleventh hour before Campbell's scheduled execution," the 5th Circuit wrote.
"However, from the record before us, it appears that we cannot fault Campbell or his attorneys, present or past, for the delay."
The court sent the case back to a trial judge to determine whether he will get a new round of appeals.
Earlier, the same court shot down a challenge by Campbell on another front — that Texas should not be allowed to kill him until it revealed where it got the drugs for the lethal injection.
In those papers, he had cited the case of Clayton Lockett, the Oklahoma inmate who appeared to regain consciousness and struggle in pain midway through his lethal injection after what prison officials say was a vein collapse.
Like Oklahoma, Texas shrouds its drug connections in secrecy, hoping to protect them from protests and legal hassles and keep supply lines open.
The 5th Circuit rejected the drug-secrecy appeal, and Campbell appealed to the U.S. Supreme Court, but the execution was stayed on the IQ challenge before the high court took action.
It did not appear that Texas planned to appeal the stay. "We are reviewing the court's order," the Texas attorney general's office said.
One of Campbell's lawyers said Texas should "rise above its past mistakes and seek a resolution of this matter that will better serve the interests of all parties and the public."
"Given the state's own role in creating the regrettable circumstances that led to the Fifth Circuit's decision today, the time is right for the State of Texas to let go of its efforts to execute Mr. Campbell, and resolve this case by reducing his sentence to life imprisonment.
"State officials should choose the path of resolution rather than pursuing months or years of further proceedings."