A Florida inmate convicted of killing three women in 1986 was executed Thursday night.
Oscar Ray Bolin, 53, was the first inmate executed in 2016. He was executed after the U.S. Supreme Court rejected his last-ditch appeal for a stay.
The time of death was 10:16 p.m., the office of Florida's governor said. The execution took 11 minutes, NBC affiliate WFLA reported. When asked if he wanted to make a statement, Bolin said, "No, sir."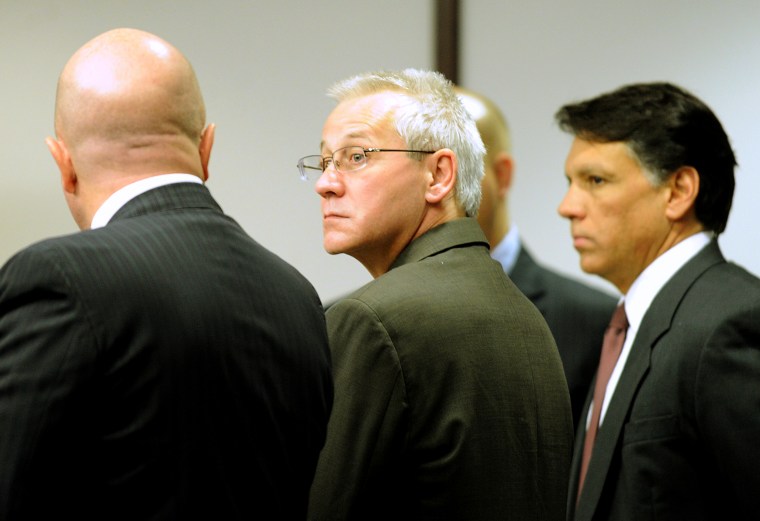 Bolin was convicted of kidnapping, stabbing and bludgeoning three young woman from the Tampa area in 1986. He is being executed specifically for the murder of Teri Lynn Matthews.
Bolin had a last meal of rib-eye steak, baked potato, lemon meringue pie and Coca-Cola at 10 a.m., while meeting with his wife, Rosalie, who married him in 1996, when he was already on Death Row.
Bolin had been scheduled to be executed at 6 p.m., but it was delayed while the Supreme Court considered his appeal for a stay. The high court rejected the stay in a decision issued shortly before 10 p.m.
In Bolin's appeals, he argued that he deserves more time to show that an Ohio inmate who confessed to the crime — and then committed suicide — is the killer. Prosecutors have noted that inmate falsely confessed to other crimes before claiming Matthews' murder.
Matthews' mother, Kathleen Reeves, told NBC News this week that she has no doubt that Bolin — who was convicted after his brother and ex-wife testified against him — killed her daughter, a bank worker.
"It's about time," Reeves said.