Georgia killer Marcus Wellons was put to death Tuesday night in the first execution since a botched lethal injection in Oklahoma nearly two months ago.
A second death-row inmate, John Winfield, was executed by Missouri just after midnight Wednesday local time.
The Associated Press reported that no complications in Wellons' execution were apparent. The AP said that 35 minutes elapsed from the time Wellons was brought to the execution chamber until the drugs were administered and that he lay still with his eyes closed during that time.
Sign up for breaking news alerts from NBC News
Wellons was pronounced dead at 11:56 p.m. ET Tuesday .
Before the drug was administered, he apologized to the family of the teen he was convicted of killing, the Atlanta Journal-Constitution reported. "I ask and hope they will find peace in my death," the newspaper quoted him as saying.
While the drugs were administered, Wellon was lying still with his eyes closed, according to The Associated Press. A few minutes into the procedure, Wellons took a couple of heavy breaths and blew air out through his lips as if snoring, but by about five minutes in, there was no visible movement, the news agency reported.
One of the corrections officers fainted just before he was declared dead, according to the Atlanta Journal-Constitution.
"Numb. Speechless," Wellons' brother, Dwight Wellons, said in describing his feelings after the execution. He told NBC News that his family would prepare a statement on Wednesday.
Wellons, 59, became the first prisoner executed in Georgia since the state enacted a law that conceals the source of its drugs from the public and even the courts.
Less than an hour before execution time, a federal appeals judge expressed "serious concerns" about the law but he and his fellow jurists declined to stop the lethal injection. The U.S. Supreme Court then rejected a final appeal.
Wellons, 59, was sentenced to death for the 1989 rape and murder of 15-year-old neighbor India Roberts.
His relatives said that a quarter of a century after the crime, he was a changed man – a model prisoner and a jailhouse preacher who deserved clemency.
"The clemency hearing was a farce," said Dwight Wellons.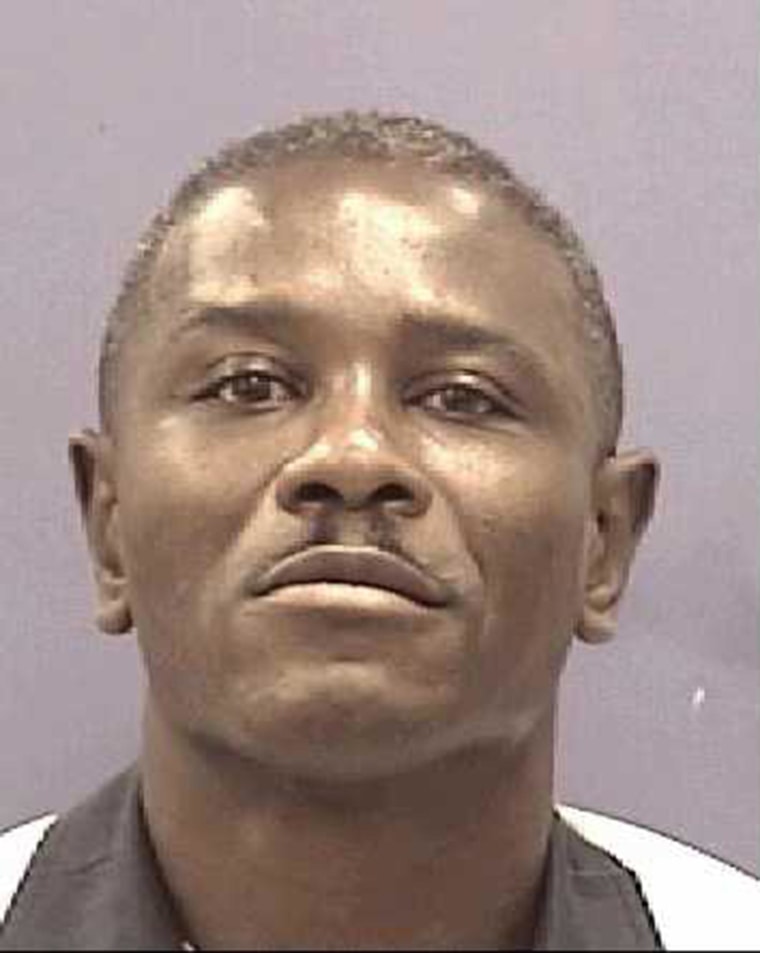 Winfield was executed by lethal injection at 12:01 a.m. CT Wednesday, the state Department of Public Safety said in a statement.
He took four or five deep breaths as the drug was injected, puffed his cheeks twice and then fell silent, all in a matter of a few seconds, according to The Associated Press.
The state Department of Public Safety said Winfield - who declined a final meal and made no last statement - was pronounced dead at 12:10 a.m.
Winfield's attorneys had sent an appeal to the U.S. Supreme Court with two hours to go, but the court refused to stop the execution.
A federal judge ordered a delay last week, finding there was evidence that state officials intimidated a prison employee who told defense lawyers he would back their bid for clemency for Winfield on the grounds that he is a model prisoner.
The stay was later vacated by the 8th U.S. Circuit Court of Appeals.
Winfield, 46, was convicted of shooting his ex-girlfriend and two of her friends during a jealousy-fueled rampage in 1996. The friends. Arthea Sanders and Shawnee Murphy, were killed. The ex-girlfriend, Carmelita Donald, survived but was blinded.
Winfield's daughter with Donald fought for clemency, while her mother and relatives of the other victims said they wanted to see Winfield killed.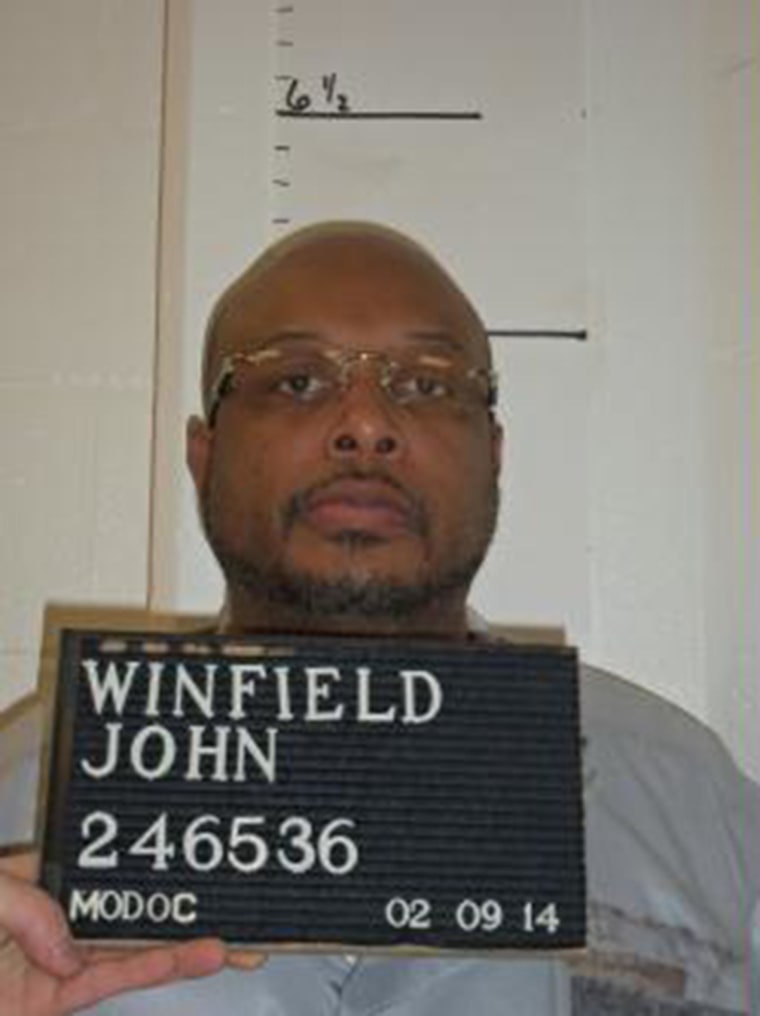 Following the execution, Corrections Director George Lombardi read a statement from Gov. Jay Nixon urging thoughts and prayers for the families of Winfield's victims.
"These murders warranted the death penalty as punishment. That sentence now has been carried out," he said in the statement.
No U.S. prisoners had been executed since April 29, when convicted murderer Clayton Lockett appeared to regain consciousness and writhe in pain midway through his lethal injection, which was using a new cocktail of drugs, in Oklahoma.
Across the country, death-row inmates have been challenging states' uses of new drug combinations and laws and policies that keep the identity of suppliers secret.
Death-penalty states are having trouble obtaining drugs for lethal injections because pharmaceutical companies don't want their products used to kill prisoners, and some lawmakers are eyeing different forms of execution, such as the electric chair, as a backup.
Georgia uses a single drug, pentobarbital.
Florida is also scheduled to execute a killer on Wednesday: John Ruthell Henry, who was convicted of killing his wife in 1985.
- The Associated Press contributed to this report.