Missouri executed a man early Wednesday who was convicted of a brutal home-invasion murder 24 years ago, after a divided U.S. Supreme Court declined to stop his lethal injection just because the state won't reveal where it got the deadly chemicals.
Walter Storey, 47, was on death row for the 1990 beating and stabbing death of a neighbor whose home he broke into so he could steal money for beer. He was pronounced dead at 12:01 a.m., officials said. His last meal was a cheeseburger and fries.
Victim Jill Frey's brother, Jeff Frey, said in a statement that it had taken too long for Storey to be punished.
"Why do we continue to allow the argument about the secretive process of obtaining and using lethal injection drugs? Is it because this process might cause a brutal murderer to suffer a painful death? What is a painful death?" he wrote.
"What is cruel and unusual punishment? Is it a twitch of a finger? Is it a squinting of an eyelid? Is it a curling of a savage killer's toes, or maybe violent tremors of the body for several minutes?
"Or is cruel and unusual punishment when a man breaks into a woman's home in the middle of the night while she is in bed, proceeds to brutally beat and assault her, break six ribs, hit her in the face and head 12 times suffering injuries to her forehead, nose, cheek, scalp, lips, tongue and even her eyelid torn off?
"She had defensive wounds to her arms and hands, abrasions to her knee, a six-inch stab wound to the abdomen, and four internal impact injuries to her head all before she lost consciousness!"
In Storey's appeal, defense lawyers argued that Missouri's refusal to disclose which compounding pharmacy supplied the killer dose of pentobarbital for his execution could lead to a death so painful it would violate his constitutional rights.
Storey's legal team also objected to Missouri's use of the drug midazolam as a sedative before the execution.
The high court voted 5-4 to let Storey's execution go ahead. Last month, the justices agreed to hear an appeal out of Oklahoma that argues midazolam is not a strong enough anesthetic to use in lethal injections. Executions are on hold in three states as a result.
Midazolam came under scrutiny in the wake of several problematic executions last year.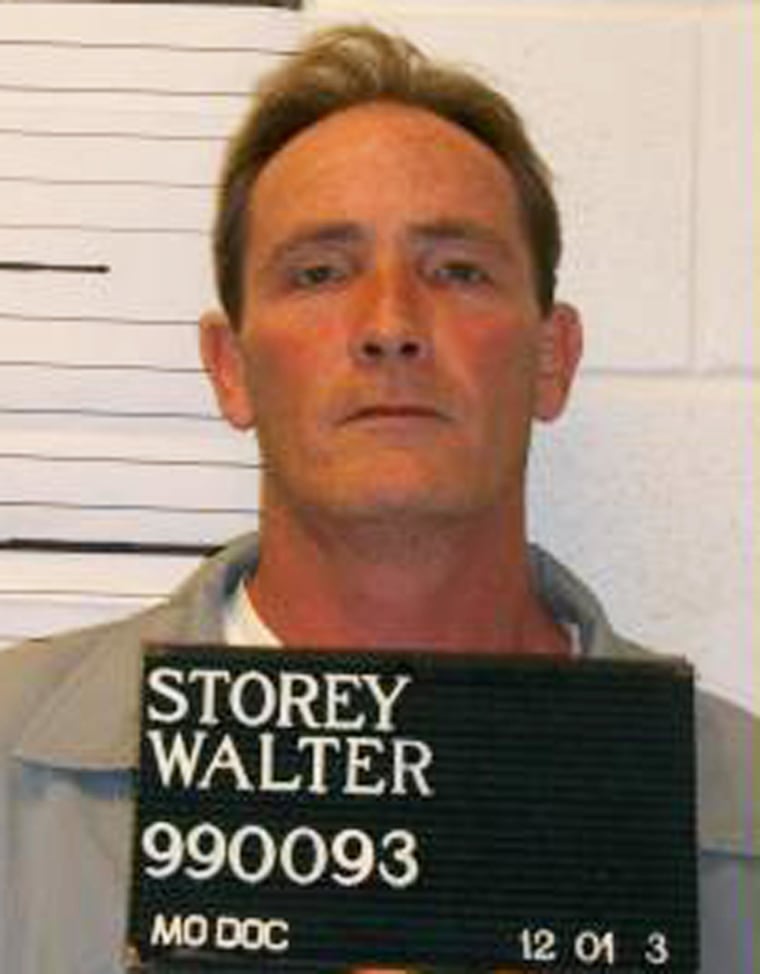 IN-DEPTH