Nebraska on Tuesday became the first state to execute a prisoner with a deadly cocktail that included a drug that has killed thousands of innocent Americans — fentanyl.
Carey Dean Moore, a convicted double-murderer who has spent more than half his life on death row, was pronounced dead at 10:47 a.m. local time (11:47 ET), according to pool reports from the death chamber at the state penitentiary in Lincoln, Nebraska.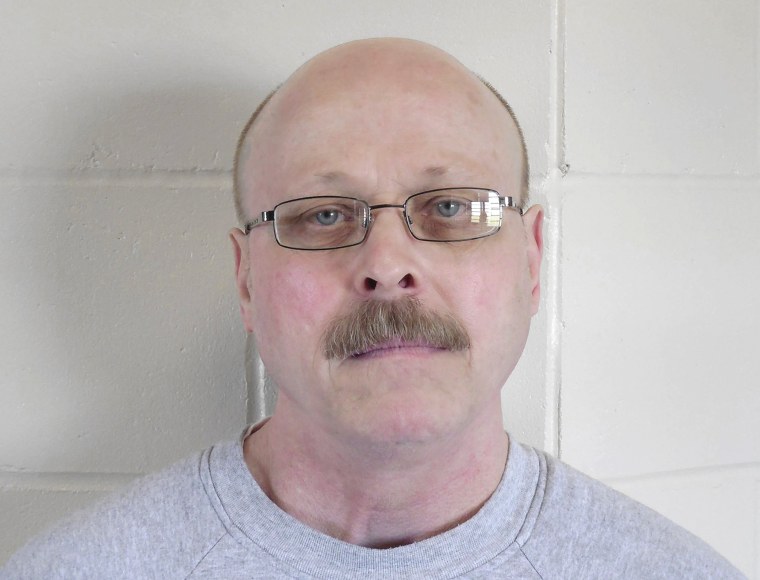 "There didn't appear to be any complications," said Chip Matthews of News Channel Nebraska, one of four reporters who witnessed the execution. However, he added, "the curtain was down for a period of time."
Moore was shackled by his wrists and ankles at 10 a.m. to a gurney and asked if he had any last words.
"Just the statement that I hand delivered to you already about my brother Donny and the innocent men on Nebraska's Death Row," he said. "That's all I have to say."
The condemned man was referring to his brother Donald, who took part in one of the killings and is now on parole, and four men currently on death row that Moore believed were innocent.
Moore was "composed but also "maybe slightly shaken," witness Joe Duggan of the Omaha World-Herald said.
"The gravity of what was happening was clear on his face," Duggan said.
Then, at 10:24 a.m., the first of the drugs were administered intravenously, starting with Valium to knock out Moore.
Next, Moore, 60, was injected with fentanyl, an opioid that has fueled the plague of fatal overdoses that killed more than 150 people just in Nebraska last year, according to the federal Centers for Disease Control and Prevention.
Before losing consciousness, Moore mouthed "I love you" to the family members who witnessed his final moments.
The third drug administered was the cisatracurium besylate, which paralyzed Moore's muscles followed by the potassium chloride to stop his heart.
At 10:57 a.m., state officials announced Moore's execution was over.
It was the first time Nebraska put a prisoner to death in more than two decades — and the first in Nebraska by lethal injection, prisoner officials said.
Up until 1997, the last time a Nebraska inmate was put to death, the state used the electric chair.
Moore had been on death row longer than any other prisoner in Nebraska. He was convicted of killing two cab drivers, Maynard Helgeland and Reuel Van Ness, five days apart in 1979. He had spent 38 years on death row, longer than anyone in U.S. history.
While the ACLU of Nebraska asked the state Supreme Court on Monday to delay the execution, Moore made it clear he was ready to die.
Billy Dickson of Omaha, who has been corresponding with Moore for 20 years, told The Omaha World-Herald newspaper before the execution that Moore was tired of living on death row.
"For his good and for the victims' families, I would hope this time it is carried out, as much as I will miss him," he said. "I have hope that I will see him again."
Moore came close to being executed in 2011. His execution was stayed by the state Supreme Court after questions were raised about how the DOC got its hands on a lethal drug the agency had planned to use on Moore.
In 1999, Nebraska placed a moratorium on executions, and nine years later the Nebraska Supreme Court ruled that the electric chair was cruel and unusual punishment.
Then in 2015, the largely Republican Nebraska legislature abolished the death penalty, over the objections of Gov. Pete Ricketts, who vetoed the initial bill. But a year later, Nebraska voters overwhelmingly approved a ballot question that reversed the death penalty repeal.
Ricketts kicked in $300,000 of his own money to get the death penalty petition on the November 2016 general election ballot, The Associated Press reported.
There was no immediate comment from Ricketts following the execution.
"Today's somber event serves to provide a measure of closure for what has been a lengthy enactment of justice," the Nebraska Attorney General's office said in a statement.