Death-row prisoner Charles Warner is set to be executed in Oklahoma on Thursday for the rape and murder of an 11-month-old baby, but one person who doesn't want to see him killed is the infant's mother.
Shonda Waller told defense lawyers in a videotaped statement that a lethal injection for Warner — the first in the state since a bungled procedure nine months ago — would be a "dishonor" to her daughter Adrianna's name and against her religious beliefs.
"I don't see any justice in just sentencing someone to die," Waller said. "To me, the justice is in someone living with what they have done to you, your family, and having to live with that for the rest of their life knowing they will never walk out those bars."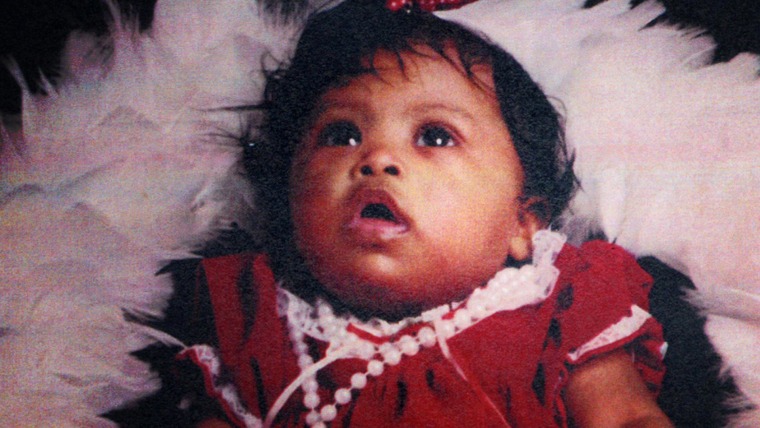 The statement made last January was played for Oklahoma's parole board in March when Warner was up for clemency. The panel voted not to give him a reprieve and he was scheduled to die April 29. He was waiting to be escorted to the death chamber when an earlier execution that same night was so badly botched it sparked global outrage.
That inmate, Clayton Lockett, was supposed to die within minutes after a doctor ran three drugs through an IV in a vein his groin, but he regained consciousness and appeared to writhe in pain midway through the procedure. He said, "Oh man," and tried to rise from the gurney.
The warden tried to halt the execution, but Lockett died anyway, after 43 minutes of suffering.
The disturbing scene made headlines around the world, prompted President Obama to order a Justice Department review of lethal injection protocols nationwide — and bought extra time for Warner, whose execution was called off while the debacle was investigated.
Among the questions asked: Did Oklahoma's use of midazolam contribute to the debacle? The sedative was the first of three drugs administered and critics say it carries the danger of not rendering an inmate fully unconscious before the other two chemicals, a paralyzing agent and a heart-stopper, hit the bloodstream with potentially excruciating results.
"I don't hate him. I have forgiven him."
The Oklahoma probe ultimately determined the midazolam itself was not the culprit and a poorly placed IV that leaked the drug into the surrounding tissues instead of a central vein was to blame.
The corrections department promised to increase the dose of midazolam for future injections, improve training for the execution team and revamp procedures to make it easier to stop an execution gone awry.
A new date with death was set for Warner, who final appeal was rejected by the U.S. Supreme Court over the objection of four justices who questioned whether midazolam would cause too-painful an end, in violation of the constitutional protection against cruel and unusual punishment.
There could be no debate about the cruelty of the crime.
It happened Aug. 22, 1997, in the home that Warner and his two children shared with Waller, who is variously described as an ex-girlfriend or former roommate in court papers. Waller went out to run errands and when she returned, the child was unconscious. Resuscitation efforts failed and the baby was pronounced dead at the hospital.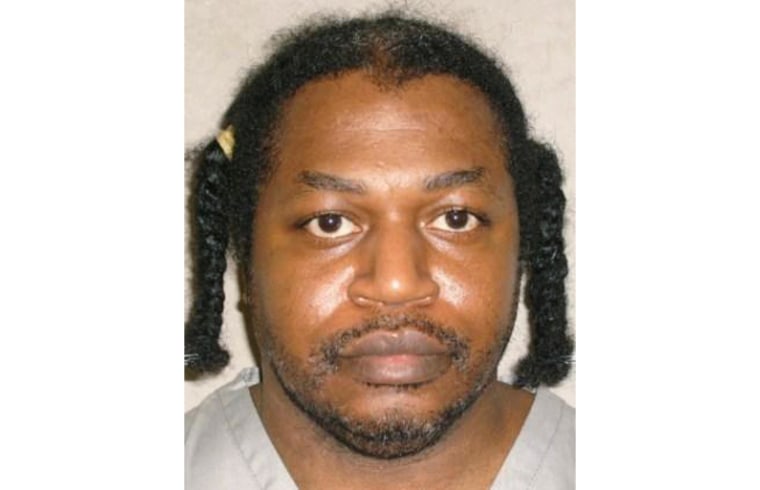 An autopsy uncovered a horror: a crushing injury to the head and brain damage, a broken jaw, three fractured ribs, a lacerated liver, a bruised spleen and lungs, eye hemorrhages consistent with being shaken and rectal tears. Warner's own son testified that he saw his dad shaking the baby.
In her taped statement, originally obtained by NBC station KFOR, Waller made reference to the depression and anxiety she suffered after the murder of her child and said she feared that having Warner executed would dredge up the trauma for her.
"For me, morally it's wrong," she said. "God always has the final say-so on life and death, and after everything I've been through, I wouldn't want his family to suffer the way I've suffered or his child to have to endure losing her father. I wouldn't wish that on anyone.
"I don't hate him. I have forgiven him," she continued. "As a Christian woman you know that you have to forgive anyone in order to even move on with your life."
Waller could not be reached for comment by NBC News about whether Lockett's execution had heightened concerns for her, and an attorney for Warner said she was not interested in speaking to the media as the execution date neared.
The man who prosecuted Warner said the mother's view had no bearing on whether the convict should be put to death.
"God bless her. She's a sweet lady and I can't imagine going through what she's gone through," said Lou Keel, former Oklahoma County assistant district attorney Lou Keel.
"But when you do the worst kind of killing to the most vulnerable of victims...if that doesn't deserve the death penalty, how do you get there from here? It can't just be the luck of the draw. It can't be the fortune of whether the parents agree or disagree with the death penalty."