Oklahoma Gov. Mary Fallin said she has tapped her public-safety commissioner to lead a state review of the botched execution of Clayton Lockett and an independent pathologist to declare a cause of death.
Fallin took no questions after delivering a brief statement on Wednesday afternoon, which began with a recitation of Lockett's crimes — he shot one woman and repeatedly raped another — and a summary of his failed appeals.
"I believe the legal process worked. I believe the death penalty is an appropriate response and punishment to those who commit heinous crimes," Fallin said.
But, she added, the state needs to be "certain" its execution protocols are proper and so authorized what she called "an independent review."
Department of Public Safety Commissioner Michael Thompson will be asked to report back on the cause of Lockett's death and whether the Department of Corrections followed its protocol, and make recommendations to improve the execution process.
Lockett's aunt, Deanna Parker, said the family wants their own pathologist involved and said the review should be conducted from someone outside of Fallin's administration,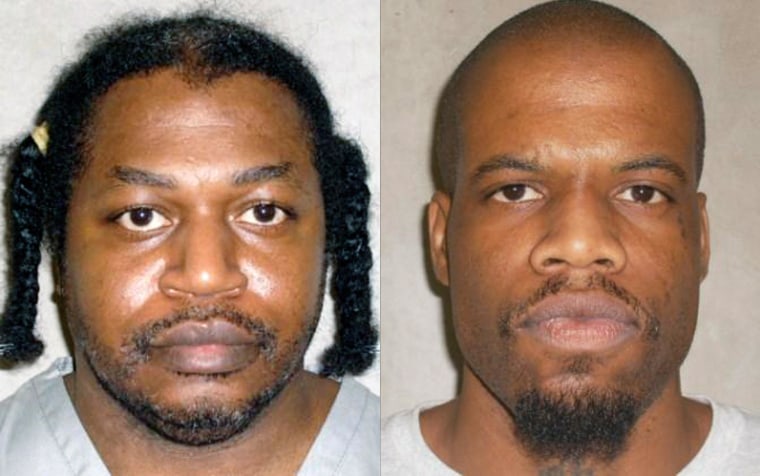 Witnesses reported that three minutes after Lockett was declared unconscious, he had a violent reaction, lifted his head and body from the gurney several times, and mumbled.
Prison officials halted the execution and later said an intravenous line had blown. They also said Lockett then died of a massive heart attack.
The parents of Stephanie Neiman — the 19-year-old girl who was shot twice and buried alive by Locket — on Wednesday said they had no further words on the matter beyond what they said in a handwritten statement the day before, which read:
"God blessed us with our precious daughter, Stephanie for 19 years. Stephanie loved children. She worked in Vacation Bible School and always helped with our church nativity scenes. She was the joy of our life. We are thankful this day has finally arrived will finally be served."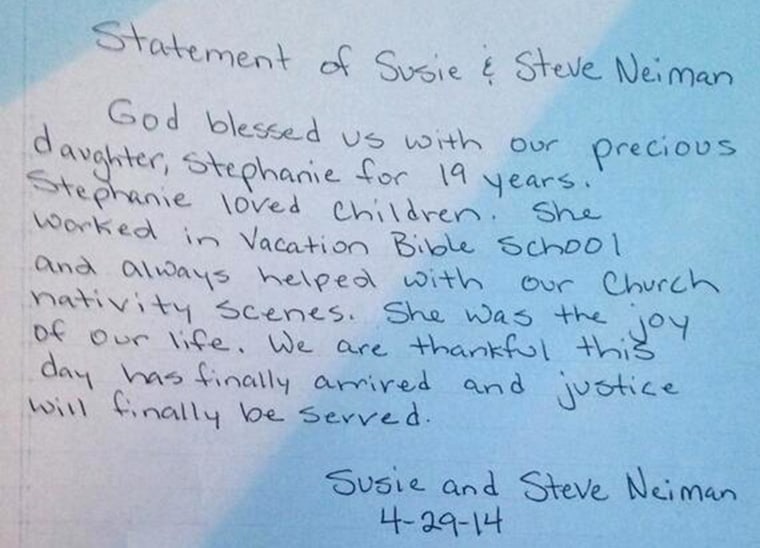 — Tracy Connor