An Oklahoma death-row inmate whose supporters include actress Susan Sarandon and football coach Barry Switzer won a two-week reprieve just hours before his scheduled execution on Wednesday.
Richard Glossip had filed a last-minute appeal arguing new evidence pointed to his innocence in the 1997 murder of hotel owner Barry Van Treese.
Oklahoma Gov. Mary Fallin was unswayed, but the Oklahoma Court of Criminal Appeals issued an emergency stay of execution that will remain in effect until Sept. 30.
In a brief order, the judges said they wanted time to give "fair consideration" to all the materials Glossip's defense submitted.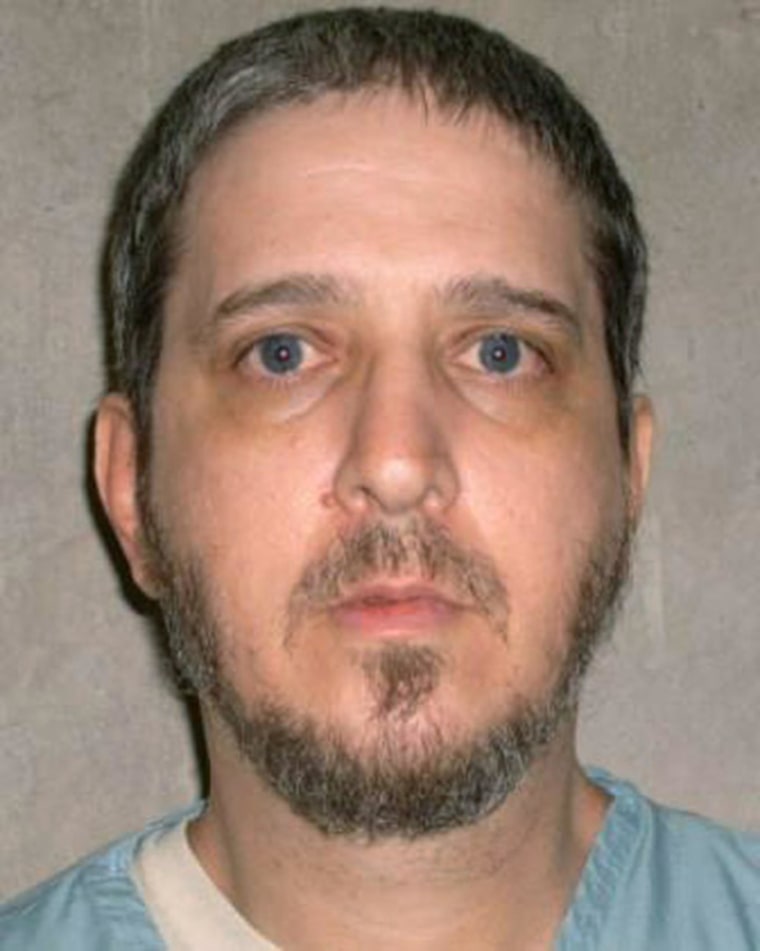 Glossip had been scheduled to receive a lethal injection at 3 p.m. CT. Even "Dead Man Walking" nun Sister Helen Prejean, who met with him Tuesday night, said it would probably take a "miracle" to spare his life.
"Richard was over-the-top happy," after getting the news, Prejean said.
Because she was listed as a witness, Prejean was at the prison when the order was signed. As she and his defense lawyers were leaving, they passed Van Treese's relatives, who were there as witnesses, too.
"I felt for them," Prejean said.
Van Treese's son, Daniel, said he knew there was always a possibility the execution would be delayed.
"We knew it was one of the cards his attorneys were playing," he said. "We aren't looking forward to having to do this again, but we will if we have to."
Glossip was convicted of orchestrating the killing of Van Treese — carried out by maintenance man Justin Sneed, who cut a deal to avoid the death penalty.
His defense lawyers say they have a new witness who swears Sneed admitted acting alone and setting up Glossip's. Previously, Sneed's own daughter claimed her father wanted to recant.
The appeals court set a new execution date of Sept. 30 to allow for time to review the claims.
Glossip originally had an execution date for January, but that was postponed when the U.S. Supreme Court agreed to hear his challenge to the state's lethal-injection formula.
After the high court ruled against him and a new date was set, nearly a quarter of a million people have signed an online petition asking for another reprieve.
Sarandon, who played Prejean in the movie "Dead Man Walking," came out in support of him. Switzer, the legendary coach of the University of Oklahoma, and Sen. Tom Coburn, who supports capital punishment, recently signed a letter urging a delay.
On Tuesday evening, Fallin declined to issue a stay of execution. After the court acted on Wednesday, she said the legal arena is "the proper place for Richard Glossip and his legal team to argue the merits of his case.
"My office will respect whatever decision the court makes, as we have throughout this process," she said. "My thoughts and prayers go out to the Van Treese family who has suffered greatly during this long ordeal."