Executions in the United States are generally accompanied by an element of uncertainty, with the condemned prisoner filing 11th hour appeals all the way to the highest court in the land and sometimes winning a reprieve at the last minute.
That's unlikely to be the case when Barney Fuller's date with death arrives Wednesday evening.
The Texas inmate — who admitted murdering neighbors Nathan and Annette Copeland in front of their kids after a long-running dispute — ordered his lawyer not to file challenges to his lethal injection.
In a letter to his attorney last year, Fuller said he he wasn't keeping track of the status of any proceedings.
"But I also really do not care and do not want to go on living in this hellhole," he wrote. "Do not do anything for me which will prolong my appeals and time here on Texas death row."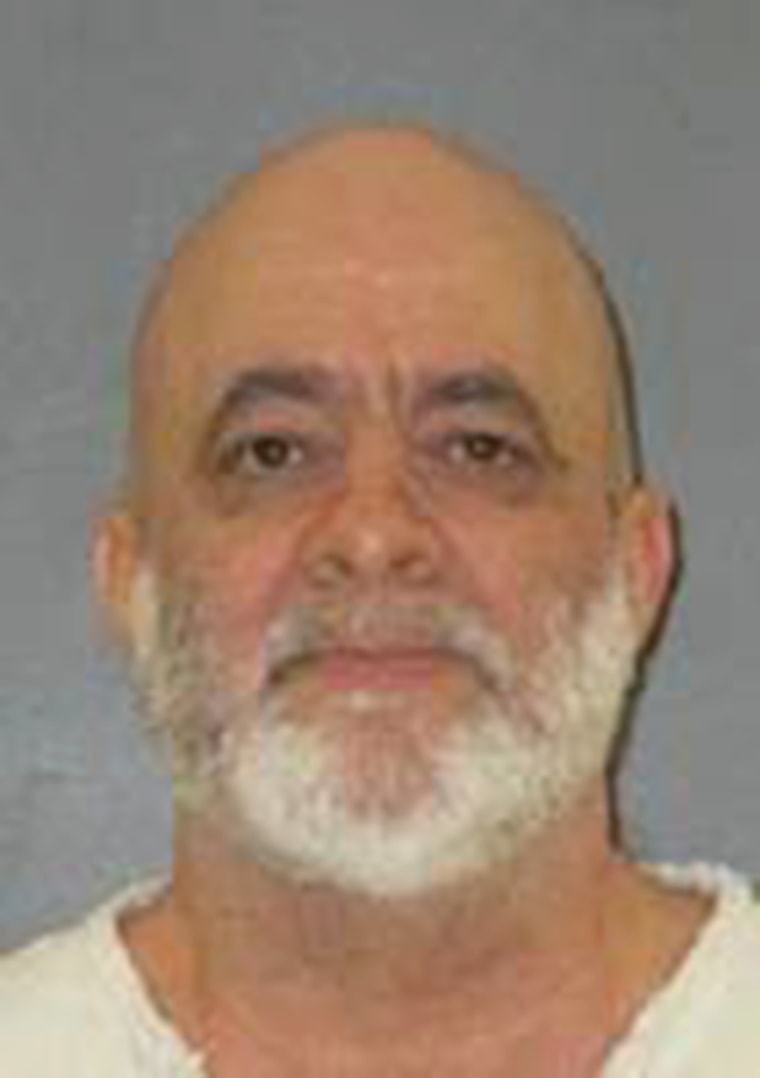 During a hearing in the spring, he testified that he had no issues with his death sentence and was "ready to move on."
"What's the point of sentencing someone to death, you know, if you're not going to carry on through with what you ordered," Fuller said.
In an affidavit sworn almost a decade ago, Fuller's sister, using her brother's nickname, said "Rory" was tormented by emotional "demons" from a young age.
"Rory's attempt to drop his appeals are his way of trying to escape, as quickly as possible, from a negative situation," Robin Fuller said in that statement.
"Rory may believe he deserves the death penalty because he believes in an 'eye for an eye,' that if you take someone's life you give your life. Mostly though, Rory has an inability to cope with anything negative."
Robin Fuller declined to comment this week, saying the subject of her brother's execution was too upsetting for her family.
Barney Fuller, 58, has been has been on death row since 2004, when a jury voted for the ultimate punishment after he pleaded guilty to killing the Copelands the previous year.
The Copelands had filed charges against Fuller after he shot up their electric transformer, and he took revenge with an AR-15 rifle, according to prosecutors.
After firing 60 rounds into the side of their home, he stalked the couple inside, shooting Nathan Copeland in the head and then gunning down Annette as she dialed 911.
"Party's over, bitch," Fuller was heard saying as the shots were fired.
One of the couple's two children was wounded in the rampage but survived. They were raised by an aunt and "both bear scars and have nightmares," their grandfather, David Copeland, told NBC News.
He said several family members plan to attend Wednesday's lethal injection, which will be the 16th in the U.S. this year— a year that is on pace for the lowest number of executions in a quarter-century, largely because many states are having trouble obtaining the drugs.
Even though Fuller has waived his appeals, Copeland said that after a decade of delays, he's not convinced there won't be another one.
"That last minute still hasn't got here," he said.