Texas on Tuesday executed its 11th inmate of this year — a man who killed a former missionary during an $8 robbery when he was a teenager.
Juan Garcia, 35, received a lethal injection and was was pronounced dead at 6:26 p.m. (7:26 p.m. ET). He was executed for the 1998 murder of Hugh Solano, who had just moved to Houston from Mexico to give his children a better education.
The Texas Board of Pardons and Paroles rejected Garcia's clemency bid in a 5-2 vote last week. Garcia in the past fought execution with claims of mental impairment, but had no appeals pending Tuesday morning.
Garcia apologized to Solano's relatives in Spanish ahead of the execution, and Solano's wife and daughter sobbed and told the inmate they loved him.
"The harm that I did to your dad and husband — I hope this brings you closure," Garcia said. "I never wanted to hurt any of you all."
As the dose of pentobarbital began, he winced, raised his head and then shook it. He gurgled once and snored once before his movement stopped. He was pronounced dead 12 minutes later.
In a jailhouse interview with the Associated Press last month, Garcia sounded resigned to his fate.
"If it's God's will, it's his will," said Garcia, who claims he accidentally shot Solano while the victim was struggling for the gun.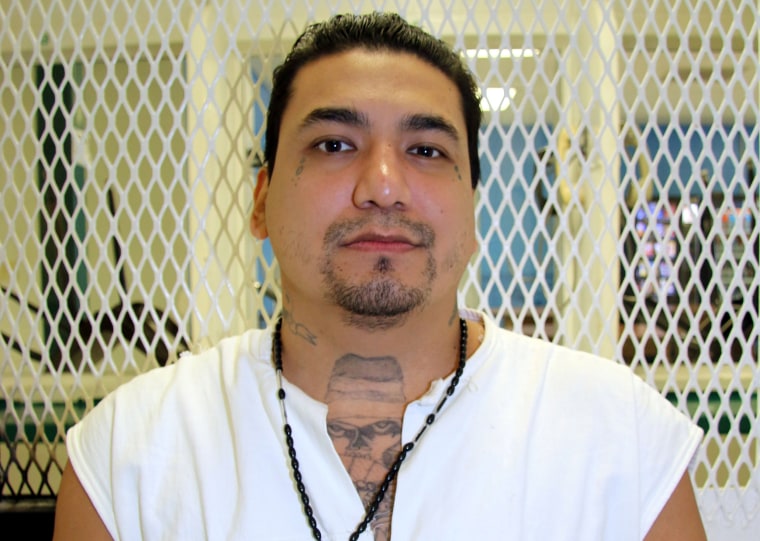 Garcia, who at 18 already had a long rap sheet, got away with just $8, prosecutors said.
The victim's wife testified during the penalty phase of the trial that she forgave Garcia and did not support a death sentence.
Garcia was the third prisoner executed in the U.S. in a week.
Kelly Gissendaner was put to death Sept. 30 in Georgia for orchestrating the death of her husband despite a vigorous campaign by clergy and celebrities to stop her execution. Serial killer Alfred Prieto was executed Oct. 1 with drugs that Virginia borrowed from Texas.
Several other scheduled executions in that time period were put on hold: Oklahoma issued a stay for Richard Glossip after discovering the wrong drugs had been delivered, and a court later expanded that to include two other inmates.
In Missouri, Gov. Jay Nixon commuted the death sentence of Kimber Edwards, who was convicted in the murder-for-hire of his wife. The triggerman who said Edwards paid him later recanted and said he acted alone.