Texas prison officials acknowledged on Friday that they have supplied at least one other state with execution drugs — but the original source of those drugs remains shrouded in secrecy.
The disclosure came the day after a death-row inmate claimed in court papers that Texas is now making its own lethal injection drugs and had shared vials of them with Virginia.
In a statement, the Texas Department of Criminal Justice confirmed it gave three vials of pentobarbital to the Virginia Department of Corrections.
"The drugs have been tested for purity and will expire in April 2016," the statement said.
"State law prohibits the agency from disclosing the identity of the supplier of lethal injection drugs," it said.
Several death penalty states have passed laws to keep the source of their execution chemicals confidential to protect pharmacies that mix them from negative publicity and protests.
Defense lawyers say the secrecy rules also prevent inmates from investigating whether the drugs that will be used to kill them are unadulterated.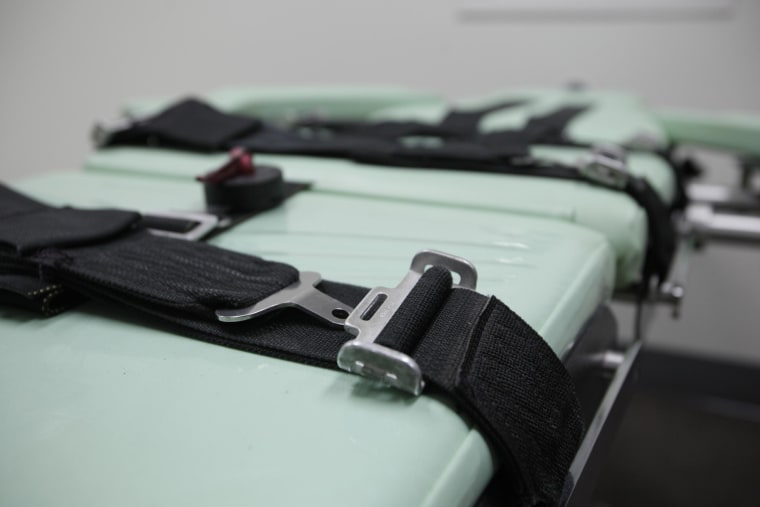 States across the nation have struggled to obtain execution drugs because pharmaceutical companies have been pressured to stop selling them to prisons for lethal injections.
Virginia has not executed anyone since the 2013 electrocution of Robert Gleason. Texas, on the other hand, has put to death 10 prisoners this year.
The details of its shipment to Virginia were first revealed in a court filing by Richard Glossip, who is set to be executed in Oklahoma on Sept. 30 barring another last-minute reprieve.
Oklahoma uses a drug called midazolam, which inmates say does not protect them from an excruciating death. Glossip argued that the state could use pentobarbital since Texas appears to be able to supply it.
It's not clear if the vials sent to Virginia were in fact mixed in-house by Texas or by an outside compounding pharmacy.