LONDON — The knife-wielding terrorist who killed an American tourist and three others outside the U.K. Parliament was British-born and previously investigated for "violent extremism," according to officials.
Authorities identified the suspect as 52-year-old Khalid Masood but said he was known by a number of aliases.
On Friday, police confirmed the attacker had been named "Adrian Russell Ajao" at birth.
They also released the first official photograph of the attacker's face and appealed for anyone with information about him to come forward.
In addition to the new information about Masood, Metropolitan Police Acting Deputy Commissioner Mark Rowley said "two further significant arrests" had been made overnight, meaning nine people were in custody. A 10th suspect was released on bail.
He added that investigators had spoken to 3,500 witnesses and were examining 2,700 items seized during a series of raids — including "massive amounts of computer data."
"Clearly a main line in our investigation is what led him to be radicalized … was it through influences in our community, influences from overseas or from online propaganda," Rowley said. "Our investigation and arrests will help in that but the public appeal will make a real difference."
Citing sources, ITV News' security editor Rohit Kachroo reported that Masood was a Muslim convert. NBC News was not able to independently confirm that information.
Masood was known to security services as "a peripheral figure" and "was not part of the current intelligence picture," Prime Minister Theresa May told the House of Commons on Thursday.
Police also said Masood was not the subject of any current investigations and there were no prior intelligence reports indicating his intent to carry out the terror attack.
Authorities said Masood was born in Kent — a county east of London.
Masood was known to police for a range of previous convictions, they said, including assaults, possession of offensive weapons and public order offenses.
His first conviction was in 1983 for criminal damage and his most recent was in December 2003 for possession of a knife. He was never convicted of any terror-related offenses.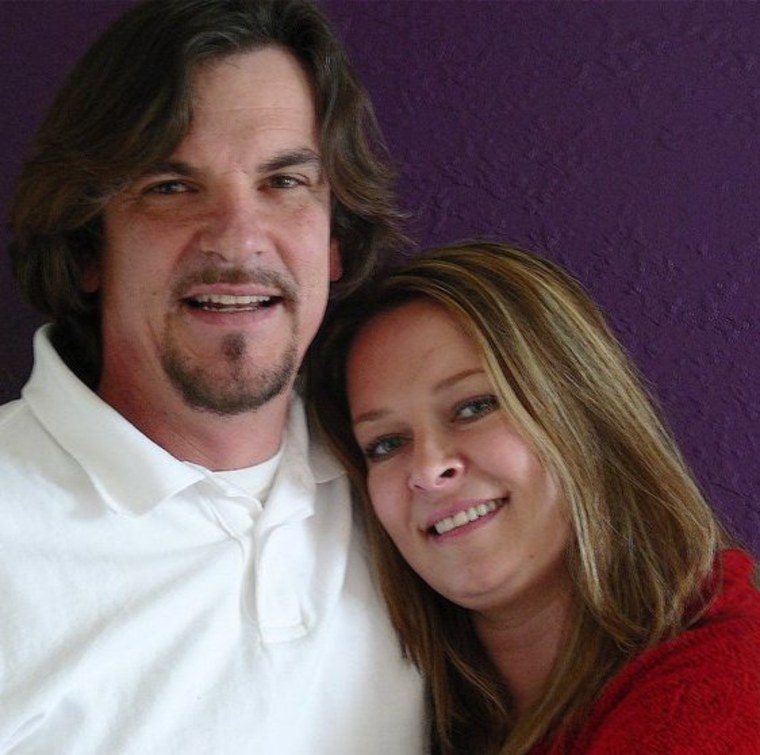 Kurt Cochran, 54, who lives in Utah, was among the three slain, Church of Jesus Christ of Latter-day Saints spokesman Eric Hawkins told NBC News. His wife Melissa, whose parents are currently serving as missionaries in London, was also injured. They were celebrating their 25th wedding anniversary.
The others killed were a police officer, a mother-of-two who was hit by a bus as she ran from the attack, and a 75-year-old man who had been receiving medical treatment at a hospital. Police said Leslie Rhodes died Thursday night after life support was withdrawn.
The terrorist plowed a 4x4 rental vehicle into people walking on Westminster Bridge before crashing it into a railing outside the House of Commons. He later fatally stabbed the cop before being gunned down by armed officers.
Related: Teens on School Trip Witnessed London Attack
At total of 50 people were injured, with 31 requiring hospital treatment.
Police said early Friday that two people remained in critical condition after the attack, with one other sustaining life-threatening injuries.
"It is still believed that this attacker acted alone and the police have no reason to believe that are imminent further attacks on the public," May said, just yards from Wednesday's carnage.
However, police raided properties in cities including Birmingham — where the culprit's vehicle was rented from Enterprise — and London.
"Clearly our investigation is ongoing … and is focused on his motivation, his preparation and associates," the Metropolitan Police's Rowley told reporters on Thursday.
A home raided in Birmingham was one where Masood lived until late last year, a neighbor told The Associated Press. Shown a photo of him, Iwona Romek said "that is 100 percent" the man who lived next door to her for about five months.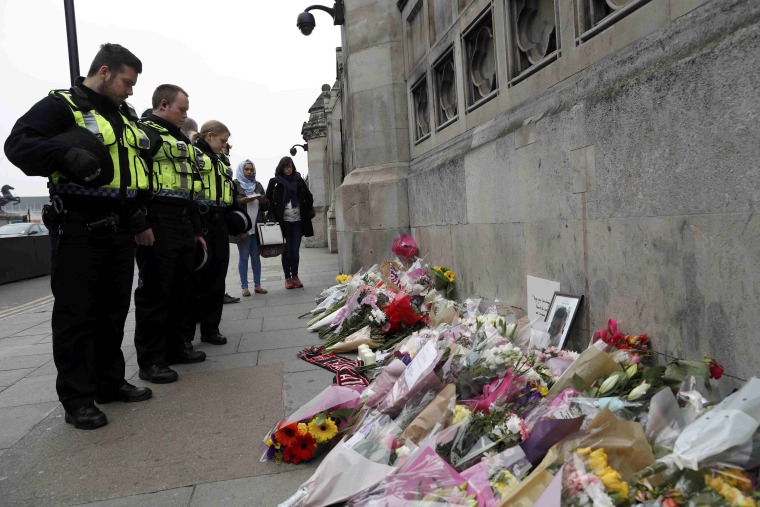 Romek said Masood had a wife and child aged about 6.
"He seemed like a normal family man who liked to take care of his garden," she added. But one day she saw him packing their belongings in a black van, and then they were gone.
Amaq, the media unit of ISIS, released a statement describing the London attacker as "a soldier of the Islamic State" although it cited no evidence for the claim.
Charlie Winter, a senior research fellow at the London-based International Centre for the Study of Radicalisation and Political Violence (ICSR), said the claim framed the atrocity as inspired, not directed, by ISIS. "This distinction is hugely important," he wrote.
Related: Why London Doesn't Arm Most of Its Police Officers
ISIS has claimed responsibility after other attacks, including the Istanbul nightclub rampage on New Year's Eve and the Nice promenade truck massacre last July, without providing evidence.
One of the dead was identified as Aysha Frade, 43, a mother-of-two who was hit by a bus as she fled from the vehicle on Westminster Bridge. She was on her way to pick up her children from school.
The small Spanish town of Betanzos, where her family lives, declared three days of mourning.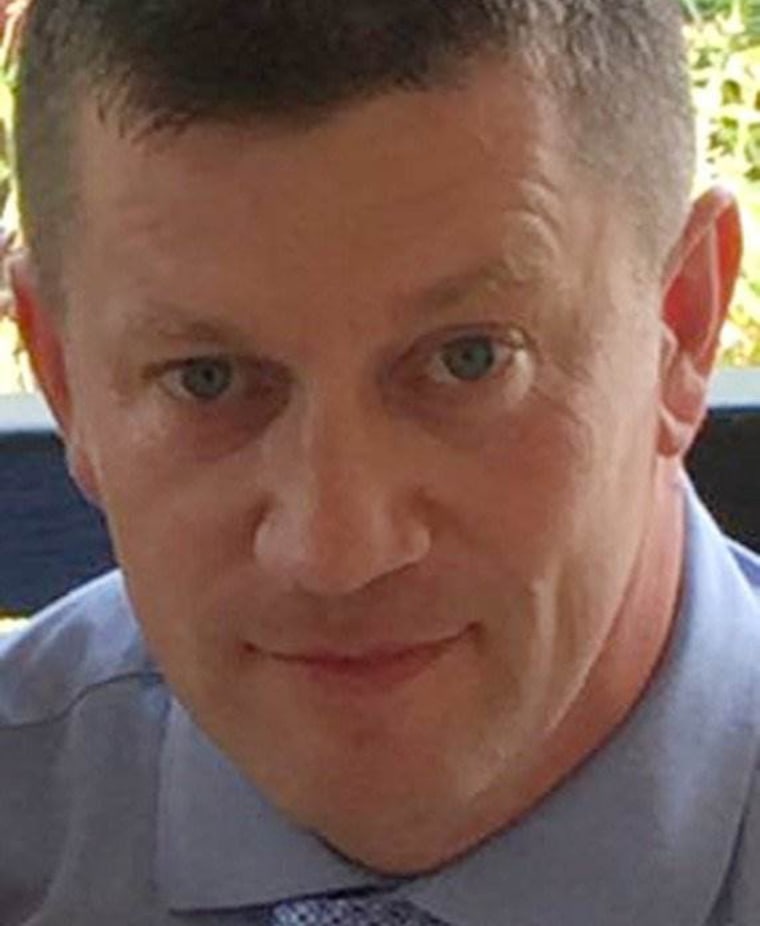 Lawmakers observed a minute's silence in tribute to slain police Constable Keith Palmer, 48, who died despite efforts to revive him by doctors and a passing government minister.
One of the wounded was a tourist who plunged from the bridge into the River Thames. The woman, who was in the city to celebrate her boyfriend's birthday, suffered serious head injuries and has badly damaged lungs, Romanian diplomat Dan Mihalache told Realitatea TV, according to The Associated Press.
May said the suspect had been investigated "some years ago" by the MI5 domestic intelligence service "in relation to concerns about violent extremism."
May added: "He was a peripheral figure. The case is historic. He was not part of the current intelligence picture. There was no prior intelligence of his intent or of the plot."
Related: British Spies Warned Terrorist Attack Was 'Highly Likely'
The prime minster told lawmakers that "the working assumption is that the attacker was inspired by Islamist ideology."
May also paid tribute to government minister Tobias Ellwood, who tried to save the dying police officer. "Yesterday we saw the worst of humanity but we will remember the best," she said.
Mayor Sadiq Khan promised "business as usual" in the capital.
"London is a city that's been resilient in the face of terror attacks in the past," he told NBC News. "People are returning to work today … we're not going to allow a terrorist to divide our communities or change our way of life."
More police officers than usual were on patrol as the Metropolitan Police aimed to provide "reassurance."
Westminster Bridge remained cordoned off and the surrounding streets — normally thronged with commuters — were eerily quiet except for the buzz of a police helicopter.
Defense Minister Michael Fallon described Wednesday's atrocity as a "lone-wolf attack" but said investigators were still checking "whether other people were involved."
He added: "London is getting back to work. London has seen this before and is taking it on the chin."
As dusk fell, the mayor attended a silent vigil alongside several thousand people in Trafalgar Square.
"Those evil and tortured individuals who try to destroy our shared way of life will never succeed," Khan told the crowd.