LONDON — Parts of central London came to a standstill Monday for the funeral of the police officer killed in last month's terror attack outside the House of Commons in Westminster.
Thousands of officers from across Britain lined the streets to pay their respects to PC Keith Palmer who was standing guard at the British Parliament when he was stabbed repeatedly by attacker Khalid Masood.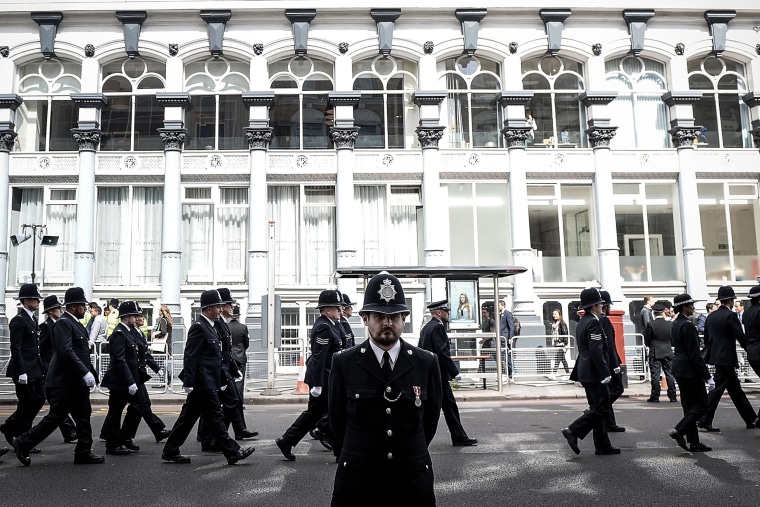 Four others, including an American tourist, were killed when Masood drove a car into a crowd on nearby Westminster Bridge.
Palmer, 48, had served in the military before joining London's Metropolitan Police. He was a member of the Met's Parliamentary and Diplomatic Protection Command, which protects the U.K. parliament and other government buildings.
The Queen gave permission for Palmer's body to rest in chapel at the Palace of Westminster overnight, an honor usually reserved for politicians, the Associated Press reported.
Although Palmer was given a full police funeral, his family requested that the service in Southwark Cathedral remain private.
Police forces around the country observed a two minute silence at 2pm local time (9am EST) as the funeral cortege approached the venue.
Metropolitan Police Acting Deputy Commissioner Mark Rowley last month described Palmer as a "husband and a father," adding: "He was someone who left for work expecting to return home at the end of his shift and he had every right to expect that would happen."