LONDON — Three French teens on a high school trip were among those injured in the terror attack targeting the U.K. Parliament.
The students were walking across Westminster Bridge when the 4x4 slammed into pedestrians on Wednesday.
British Prime Minister Theresa May confirmed that three French nationals were among the 29 people wounded. A police officer, an American tourist and a mother-of-two died. The British-born attacker was later fatally shot.
Related: Why London Doesn't Arm Most of Its Police Officers
A spokesperson for the French Foreign Ministry said the high school students were from Saint-Joseph school in Concarneau in the Brittany region of northwest France.
The spokesperson said all the students, excluding the injured three, were being flown back to France on Thursday.
The Ministry added that they would be flown back to Brittany on a civil airplane paid for by the insurers of their trip.
The injured teens were among 92 students who were on a weeklong visit to London, according to local newspaper Le Télégramme. NBC News could not immediately independently confirm that report.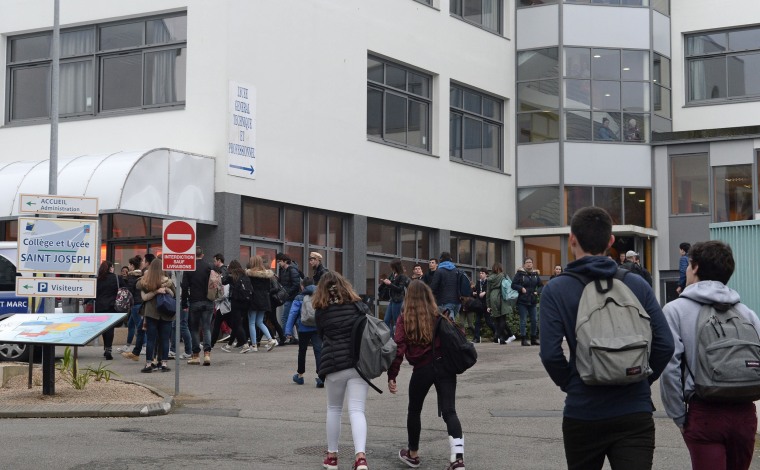 The newspaper reported that one of the students texted his mother to confirm he was safe.
"We saw the car ram into the group. 20 seconds more, it would have been us," Le Télégramme quoted the teen's message as saying.
A spokesperson for the ministry said French Foreign Minister Jean-Marc Ayrault was in London to meet families of the French victims of the attack and British authorities.
The incident brought back memories of the Paris attacks to residents of Concarneau. Estelle Rouat, a 25-year-old from the town, was among 90 gunned down in the Bataclan concert hall in the French capital in November 2015.