A Utah man celebrating his 25th wedding anniversary in London was among those killed in Wednesday's attack outside the U.K. Parliament, his family and church said.
Kurt Cochran and his wife, Melissa, were on a tour of Europe and had stopped in London, where her parents are serving as missionaries for The Church of Jesus Christ of Latter-day Saints, according to church and family spokesmen. They planned to return home Thursday.
Melissa was seriously injured, the family spokesman, Clint Payne, said in a statement.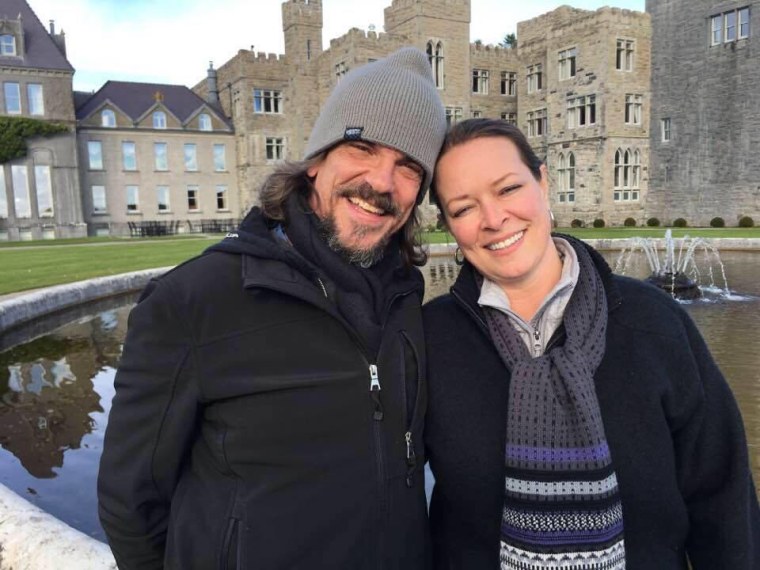 "Our family is heartbroken," Payne said.
Related: Constable Keith Palmer Remembered as 'Brave Man'
He added: "Kurt will be greatly missed, and we ask for privacy as our family mourns and as Melissa recovers from her injuries."
President Donald Trump tweeted a tribute to Cochran, calling him a "great American."
Cochran, 54, was a fixture of the local music scene in Salt Lake City. With his wife, he ran a recording studio out of the basement of their home in West Bountiful, a small town north of the city.
"Kurt was a warm, loving guy, laid back," said Kurt Landenberger, whose band, Dealin' In Dirt, is recording an album at Cochran's Onion Street Studio. "He made it seem really easy. Nothing pretentious. He was just a real good, genuine guy."
The Cochrans sponsored a stage at an annual outdoor concert called Summerfest.
Cochran had two adult sons from a previous relationship, the sons' stepfather, Danny Wiley, told The Associated Press. "He was a good guy, everybody liked him. He always had a smile on his face," Wiley said.
Details of how Cochran and his wife were caught in Wednesday's carnage, in which three other victims died and 28 were injured, were not immediately clear. The attacker was identified Thursday as Khalid Masood.
Related: Khalid Masood Identified as London Parliament Attacker
The 52-year-old suspect plowed a rental vehicle into a crowd of people walking on Westminster Bridge before crashing into a railing outside the House of Commons. The alleged extremist then fatally stabbed a police officer before armed officers shot him dead.
The officer, Constable Keith Palmer, was a member of a unit that protects Parliament and other government buildings. The married father was a military veteran, officials said.
Also killed was a mother of two who was hit by a bus as she ran to safety. Aysha Frade, 43, was on her way to pick up her children from school.
The small Spanish town of Betanzos, where her family lives, declared three days of mourning.
London police said Thursday night that a fourth person, a 75-year-old man, died of injuries from the attack.
Three French children on a school trip and two Romanian citizens were among those wounded.
A spokesperson for the U.S. Embassy in London said the American government would help any U.S. citizens affected by the attack.