British Prime Minister Theresa May announced Tuesday that the terror threat in the country had been raised to "critical" — the highest possible level — one day after the suicide attack at an Ariana Grande concert that killed at least 22.
May said that meant another attack "may be imminent."
Speaking Tuesday night from Downing Street in a televised statement, May said that while investigations were ongoing into whether suicide bomber Salman Abedi, a 22-year-old British citizen, had acted alone, "the work undertaken throughout the day has revealed that it is a possibility we cannot ignore that there is a wider group of individuals linked to this attack."
May said the country's joint terrorism analysis center, which sets the threat level based on available intelligence, had been keeping the situation "under constant review."
"It has now have concluded on the basis of today's investigation that the threat level should be increased for the time being from severe to critical," she said. "This means that their assessment is not only that an attack remains highly likely but that a further attack may be imminent."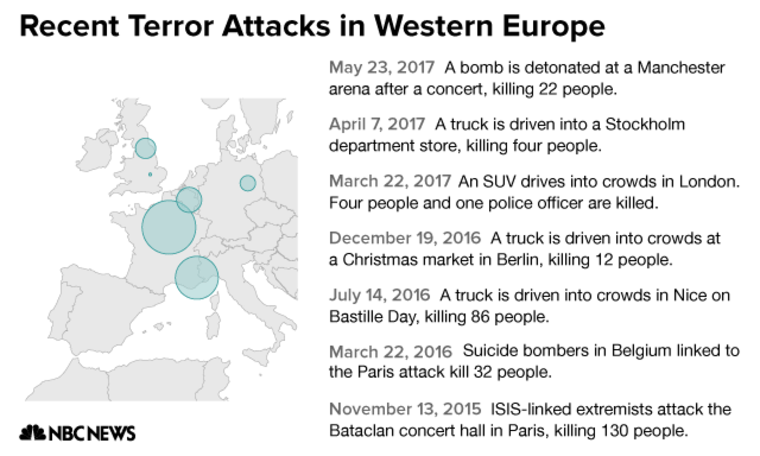 The move marks the first time the country's threat level has been this high in a decade. It was last declared critical from June 30 to July 4 of 2007, according to the United Kingdom's Security Service.
May said that Tuesday's change in the threat level meant additional resources would be available to police working "to keep us all safe."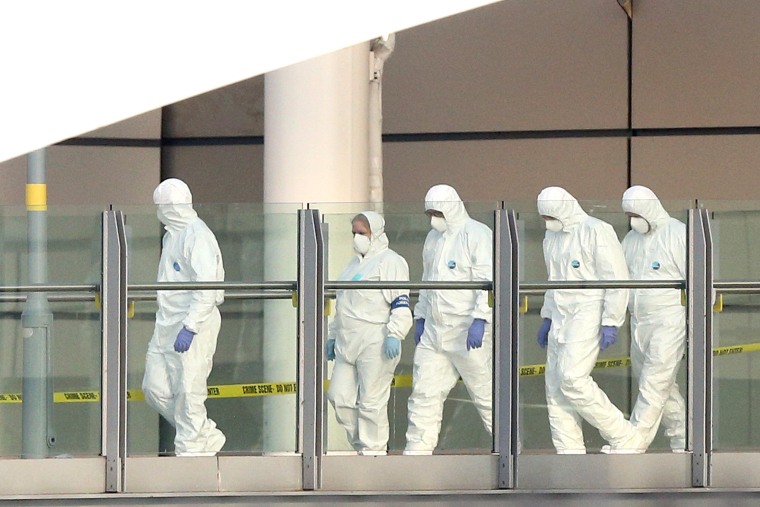 She announced that the country's Operation Temperer, an emergency plan that allows military personnel to support the police's armed forces, was "now in full force." Previous reports out of Britain have said that the secretive "Temperer" plan could unleash up to 5,000 troops on the streets of England.
May said that "armed police officers responsible for duties such as guarding key sights, will be replaced by members of the armed forces, which will allow the police to significantly increase the number of armed officers on patrol in key locations."
Those military personnel may be deployed at certain events, May said, "such as concerts and sports matches" to help police keep the public safe.
The prime minister said Tuesday that the death toll from the attack stood at 22 and "59 people remain injured — and many of them have life-threatening conditions."
London Mayor Sadiq Khan said in a statement late Tuesday that he wanted "to reassure all Londoners and visitors that we are doing everything possible to protect our city" in light of the increased terror level.
"Our emergency services prepare day in, day out for these situations," he said in the statement. "Our plans are well rehearsed and well prepared. I would urge all Londoners and visitors to remain calm and vigilant, and to report anything suspicious to the police."
Khan added that additional police officers and some military personnel would be present in London's streets over the coming days.
May asked the public to be vigilant, but stressed that the nation stood "defiant" in the face of terrorism.
"While we mourn the victims of last night's appalling attack, we stand defiant," she said. "The spirit of Manchester and the spirit of Britain is far mightier than the sick plots of depraved terrorists."