TARLETON, England — Not long after Georgina Callander's grieving mother placed a single flower in the middle of her quaint village square, a cluster of pink balloons was released into the warm, blue, evening sky.
Several hundred mourners had gathered in Tarleton, a village of little more than 5,000 people some 40 miles northwest of Manchester.
Their vigil said goodbye to 18-year-old Georgina, a pupil studying health and social care at the local college, and Saffie Rose Roussos, who was just 8 years old.
The two girls were among the 22 people murdered in Monday night's attack targeting the Ariana Grande concert in Manchester.
Related: Manchester Arena Suicide Bombing Suspect Identified
"Why did last night happen in its horror? We don't know. I don't know," the local Bishop John Goddard told the mourners. "But I do know that behind that intent to kill is a sinfulness, is an otherness to what is good and honest and what we are privileged to share in our local community."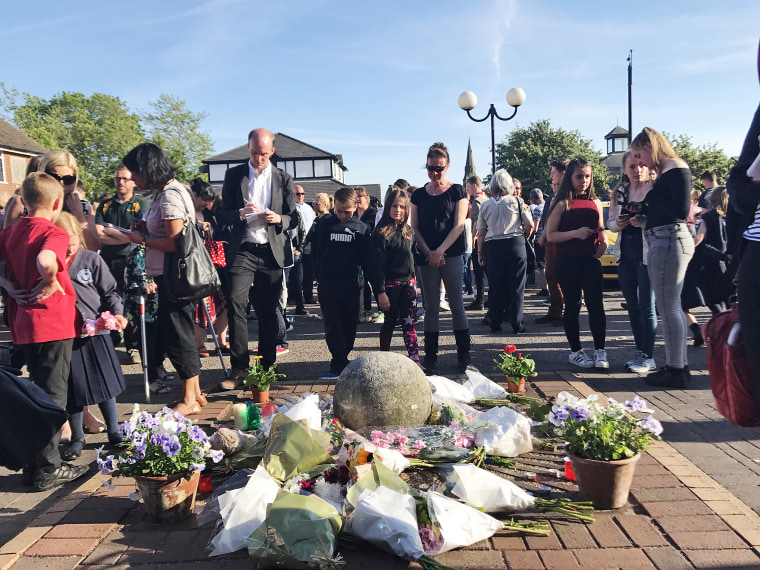 The thousands of young concertgoers came from hundreds of miles to see Grande. But Saffie and Georgina lived just two miles apart — in Tarleton and another small village called Hesketh Bank, respectively.
That this area lost two young people to the violence prompted locals to mobilize on social media and organize their own vigil to coincide with a larger event in Manchester.
"We needed to do something to mark the fact that two girls from this community have died from the horrendous awfulness of last night," the bishop told reporters after the vigil.
Related: Victims of Manchester Bombing Include College Student, 8-Year-Old Girl
Callander's mother was not able to bring herself to speak, but the bishop, dressed in a purple robe and carrying a tall, silver bishop's crook, said a few words.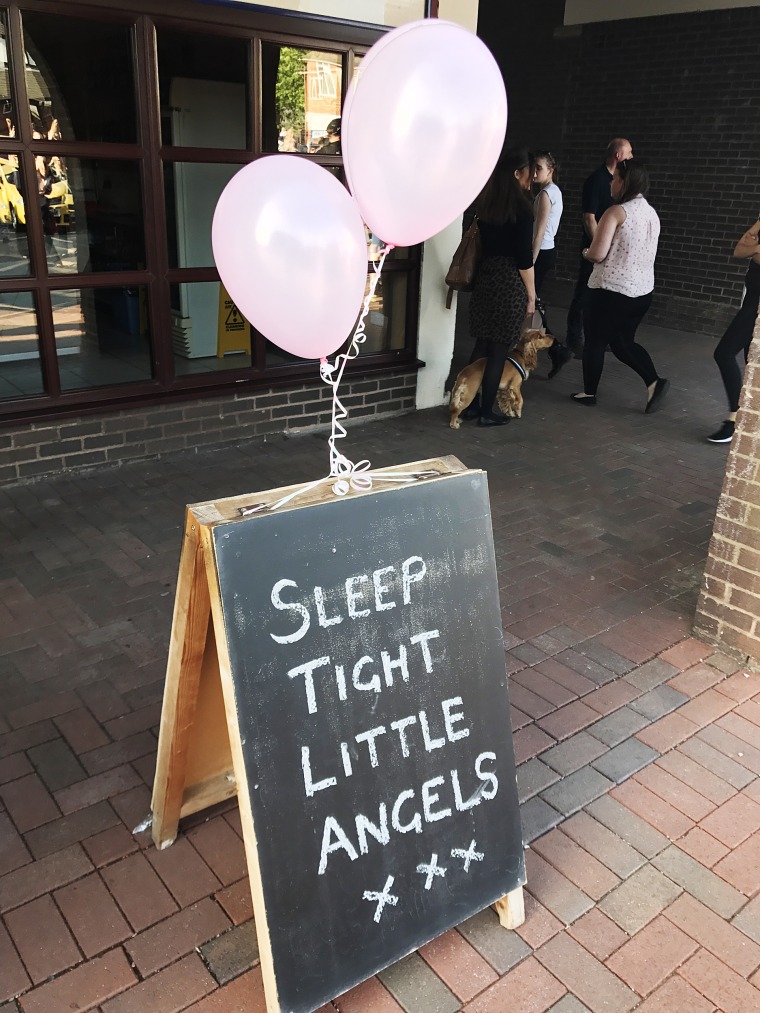 "Leslie, Georgina's mum is here and she has brought with her a flower — a flower that speaks of life," he told the crowd, many of whom were sobbing, and some of whom could not comprehend what had happened because, like Saffie, they are merely children.
Leslie, seemingly physically crippled with grief having lost her teenage daughter less than 24 hours ago, was helped forward by the local Rev. David Dickinson and a family member. As she laid the yellow flower onto the ground everyone burst into applause; a rare moment of release.
The crowd then observed a minute's silence before the bishop continued.
"The enjoyment of the families sharing together in the music was turned into a cacophony of awfulness, abhorrence and evil," he said, referring to Monday night's concert. "So perhaps part of why we come is to say, 'This is not right. This is not as it should be.'"
He added: "We need to stand not only with those who suffer, particularly we think of the parents of Georgina and Saffie, but also we stand here because we want peace in our communities, dignity, respect and care."