MANCHESTER, England — Dr. Mounir Hakimi is all too familiar with innocent children being killed by bombs. He just never thought it would happen so close to home.
Hakimi is a surgeon who lives in Britain. But he grew up in Syria and has returned to the Middle Eastern country regularly to help train doctors and carry out operations during its years-long civil war.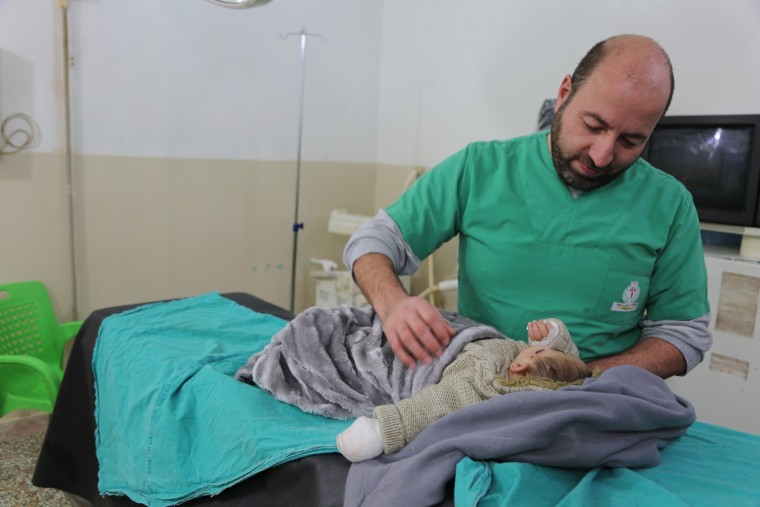 On Monday night, the horror of young lives being targeted arrived on his doorstep. He lives and works near Manchester, where a suicide bomber targeted an Ariana Grande pop concert full of families, teenagers and kids.
Two days later, he operated on one of the wounded victims.
"I never expected that I would be treating patients who have the same injuries that I saw in Syria," he told NBC News immediately after the operation on Wednesday morning. "I never thought I would experience a terror attack so close to my house. I never thought it would be close to my family and my kids."
He asked NBC News not to report information about the type of operation, the victim, or the name of the hospital where he works, at the request of his management.
Hakimi did say, however, that the procedure was a success.
The images from Monday night have stayed with him, a haunting reminder of the bloodshed he thought he'd left behind following his last trip to the war-ravaged country in December.
The 41-year-old was born in Britain but moved immediately to Syria and lived there until he was 17. He returned to Britain in 2003 after receiving his medical qualifications. In 2011, Hakimi helped set up a charity called Syria Relief.
"When you saw the videos of when the bomb happened in Manchester, and saw the social media, and saw the horror of people's faces, the thing that clicked for me was the experience I had in Aleppo, where there was an airstrike and I saw the same look on their faces," he recalled. "It all came flooding back."
Obviously there are huge differences between the two events.
Monday's attack was the worst on British soil in 12 years, whereas the bloodshed and destruction in Aleppo and other Syrian cities has been relentless.
"The other difference is that the staff to not have the same level of equipment and they do not have the same skills because it's in a war zone," Hakimi added.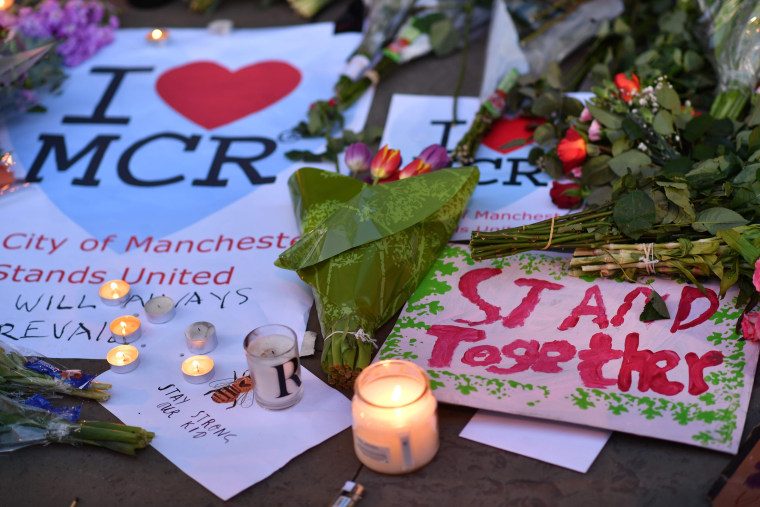 Not only did he feel uneasy about the images of horror being so close to home, the attack has also made him — a practicing Muslim — fear for his family.
This was following the usual online messages of Islamophobia following these attacks, seeking to blame a whole religion for the actions of a minority.
"It does make me anxious about my wife and kids," he said. "The people carrying out these attacks do not represent my Muslim community, my family or me."