MANCHESTER, England — As a dramatic red-sky dawn washed over Manchester early Tuesday, many residents were oblivious to the tragedy that struck this proud northern English city just hours before.
Those early-to-bed didn't learn until morning that a suicide bomber had targeted an Ariana Grande concert at the 21,000-capacity Manchester Arena — an occasion the attacker must have known would be packed full of families and many young girls.
But alongside the grief was an undeniable sense of community spirit.
One man who embodied this ethos was 35-year-old Sam Arshad, who co-owns the city's Street Cars Manchester taxi firm. He happened to be driving past the arena on his way home when he heard screams.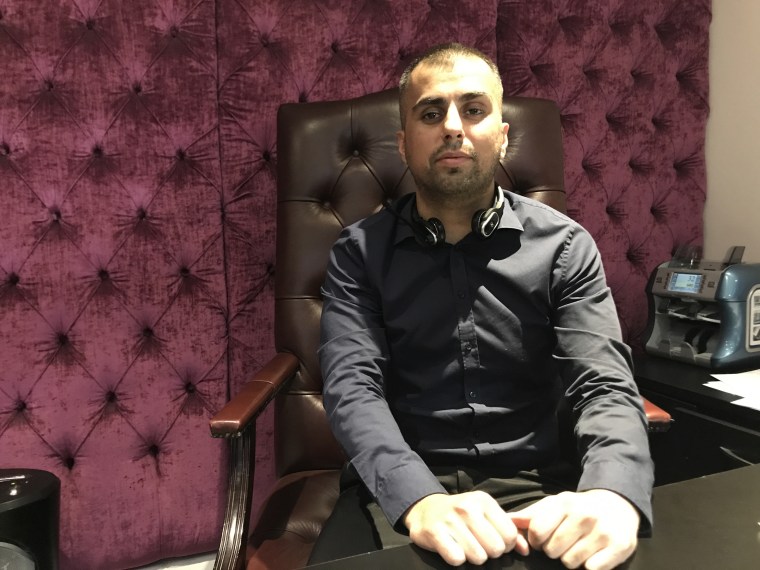 "I was stuck in traffic and that's when I saw people rushing out," Arshad recalled. "I spoke to a police officer and he told me there had been an explosion and that we needed to evacuate the area."
He asked his fleet of drivers to turn off their meters and not charge families, teenagers and children aiming to get home through the chaos to be reunited with their loved ones.
Arshad said he didn't think twice about giving free taxi rides to help those stranded.
"The audience was a very young audience and some people had come from far away, expecting to be picked up by their parents," he said. "It came down to parents ringing us trying to get their kids home to them safely."
Related: Desperate Parents Hunt for Missing Children After Carnage
He added that he "spoke to the drivers and pleaded with them that, if we could do anything, this was our time to help the people of Manchester. This is our city, at the end of the day … money's not everything, do you know what I mean?"
His drivers told him: "Whatever you want, gaffer, we're there for you," he recalled — gaffer being affectionate British slang for boss.
Many Manchester residents echoed this sentiment, offering up their homes to stranded concertgoers under the trending Twitter hashtag #roomsformanchester.
Arshad, who had been awake for more than 24 hours when he spoke with NBC News at his office on Tuesday morning, said he was particularly determined to help out because of the Islamophobic online messages that often surface after terrorist attacks.
He is Muslim, as are most of his drivers.
"So, if I can do a gesture of this kind, and the majority of my drivers are Muslim, it just shows that we're not all what you make us out to be," he said, directing his comments to those who seek to tarnish Islam as a whole.
"Manchester will always bounce back"
"At the end of the day, every religion, every culture, you always have bad apples and unfortunately in our religion you have the same," he added. "But you can't group us all in one group … tonight showed, from us, it showed that we're not that kind of people. We're the opposite."
One of the concertgoers-in-need was 34-year-old waitress Alison Pritchard. She traveled to Manchester with her 9-year-old daughter, Carmen, making the 350-mile journey from their home in the Scottish city of Aberdeen.
She tried to leave the event early, concerned that her daughter might get swamped in the crowds attempting to leave the enormous venue. She was in the foyer when the blast struck — but her early exit meant it was behind the pair.
"All of a sudden there was just an almighty explosion behind us," she said, just yards away from the reams of police tape sealing off all routes to the venue. "We were so lucky because otherwise we would have been caught up in it."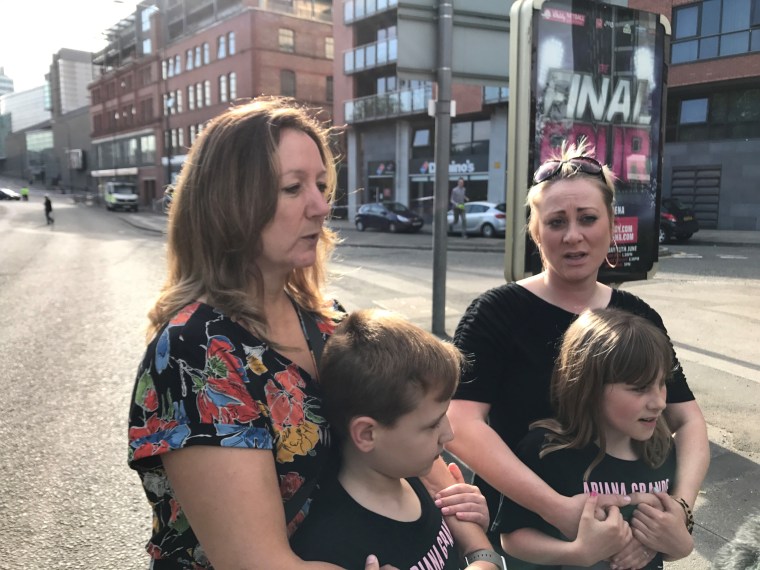 "I was so scared," her daughter chipped in.
"You were scared, we were all scared," added Carole Taylor, a 49-year-old teacher also from Aberdeen who was watching the concert with the Pritchards. She was with her son, Jago Stephens, also 9.
"We just grabbed their hands and ran, ran, ran," Taylor said. "We didn't stop running until we go out down the stairs, round the corner. We had to get out of there really quickly."
On Tuesday morning, with many streets blocked off, and countless workers stranded, Manchester was far quieter than its usual bustling self.
PHOTOS: Deadly Explosion Targets Ariana Grande Concert
Haunting remnants of the night before littered the area around the police cordon.
A used makeup brush, a broken black tiara and an abandoned pack of cigarettes all told of a hasty escape in the wake of the worst terror attack to strike British shores since the July 7 bombings that killed 52 people in 2005.
Taylor described the mood in the city as "a sort of stillness this morning that I can't explain; just a quietness that, for some people, their life has changed forever."
She said that "to think somebody's actually targeted that is absolutely disgusting. Awful. I can't even get my head around it to be honest. I feel so, so sad."
But she also credited the "amazing" community spirit in the city. "The hotel we were staying at were taking people in, they were opening the bar up, giving people drinks … we felt really safe," she said.
The residents of Manchester — Mancunians, as they're known — would agree.
The city is a thriving economic and cultural metropolis, which many inhabitants proclaim as the unofficial capital of England's north.
Once a thriving textile manufacturer that boomed during the industrial revolution, it is now known for its art, culture and history — with a glut of galleries and museums — as well as enjoying two of the wealthiest soccer teams on the planet: Manchester United and Manchester City.
Perhaps Manchester has an added resilience because it has been targeted before.
In June 1996, the Irish Republican Army detonated the biggest bomb the group had ever exploded on the British mainland.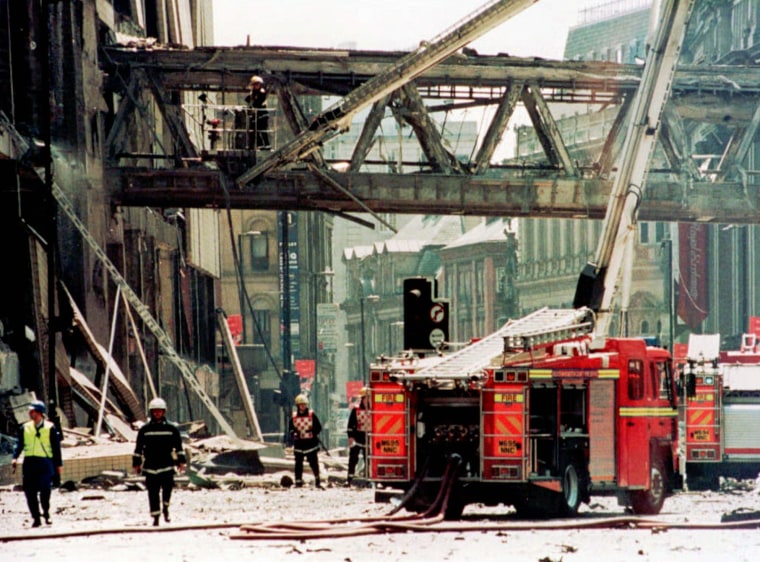 Just a few hundred yards from Monday's attack, it left no building within a half mile unscathed.
The IRA phoned ahead to warn of the blast, but still more than 200 people were injured and much of the city center lay in ruins.
"Manchester will always bounce back," said Anthony Fisher, a 43-year-old electrician prevented from getting to a job because the police cordon. "Just look at this place," he added gesturing to the street on which he was stood. "It was wrecked 20 years ago with the IRA bomb. It bounced back then and it will bounce back again."
For Arshad, the taxi firm co-owner, there was another side to the tragedy of the attack.
"I would say people have woken up to a very horrified city," he said. "It's not something that we're used to. But … people are reaching out, still reaching out, to see if they can help in any way, which is fantastic."