The first victims identified in the suicide bombing after an Ariana Grande concert in Britain were an 8-year-old remembered as a "beautiful little girl," an 18-year-old college student who had previously met her pop idol and a 26-year-old competitive dancer who was mourned as a "true gentleman" and "one in a million."
Other victims were identified later Tuesday (early Wednesday local time) as a 15-year-old whose mother described her as "my darling precious gorgeous girl" and a 22-year-old who wrote excitedly about getting to attend the American pop star's concert.
It was also confirmed Wednesday that an off-duty Cheshire police officer was among the dead. She was not named.
They were among the 22 people who were killed Monday night at Manchester Arena in the deadliest terror attack in Britain since 2005. Another 59 people were also injured as the suspect detonated a bomb near one of the venue's exits, sending the mostly younger concertgoers fleeing in panic, authorities said.
Grande's fans are predominantly teens and young girls, and many had gone to the venue with their parents for a night of carefree fun that in a flash turned into a scene of carnage. Hours after the bloodshed, desperate parents said they were still trying unsuccessfully to reconnect with children.
The victims have been confirmed so far as:
Saffie Rose Roussos, 8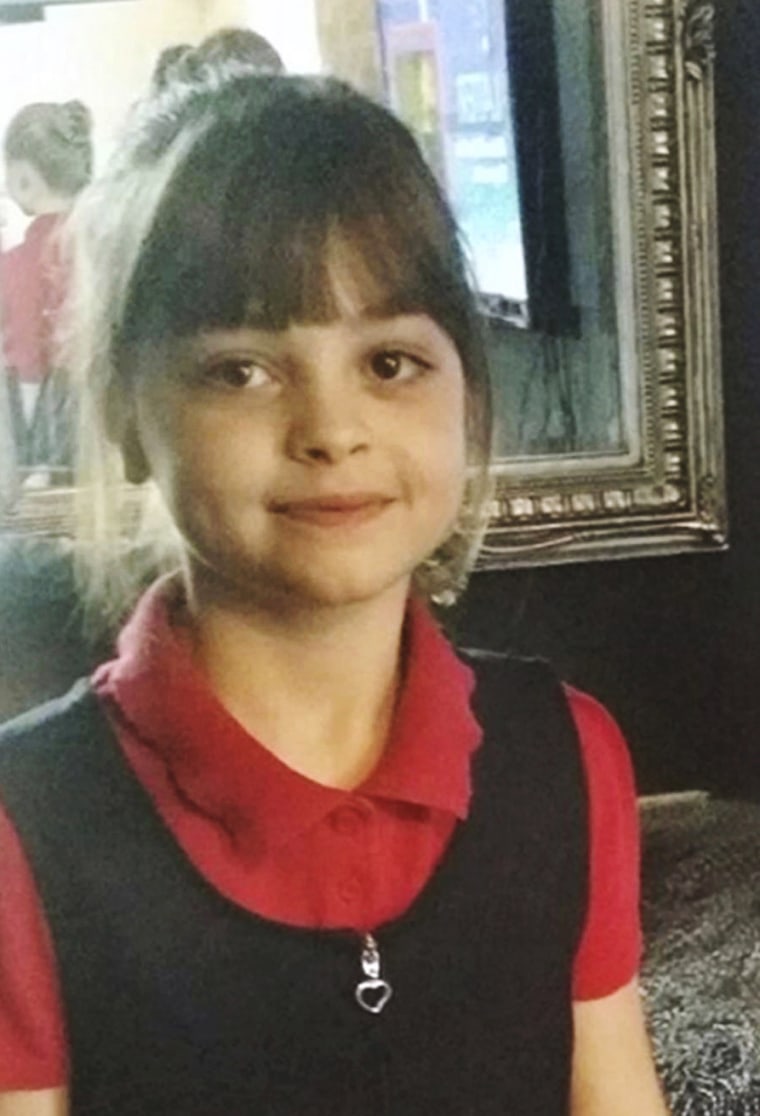 Saffie was a student at the Tarleton Community Primary School, located northwest of Manchester. Local officials in a written statement provided to NBC News said the community was reeling after learning such a young and innocent life was lost.
"News of Saffie's death in this appalling attack has come as a tremendous shock to all of us and I would like to send our deepest condolences to all of her family and friends," said Chris Upton, the head teacher at Tarleton Community. "The thought that anyone could go out to a concert and not come home is heartbreaking."
He added that Saffie "was simply a beautiful little girl in every aspect of the word. She was loved by everyone and her warmth and kindness will be remembered fondly."
Georgina Callander, 18
Callander was studying health and social care in her second year at Runshaw College in Lancashire, the school said. She was remembered for her outgoing personality.
"Our deepest sympathies, thoughts and prayers go out to all of Georgina's friends, family, and all of those affected by this loss," the college posted on Facebook.
Her former school, Bishop Rawstorne Church of England Academy, called Callander "a lovely young student who was very popular with her peers and the staff and always made the most of the opportunities she had at the school."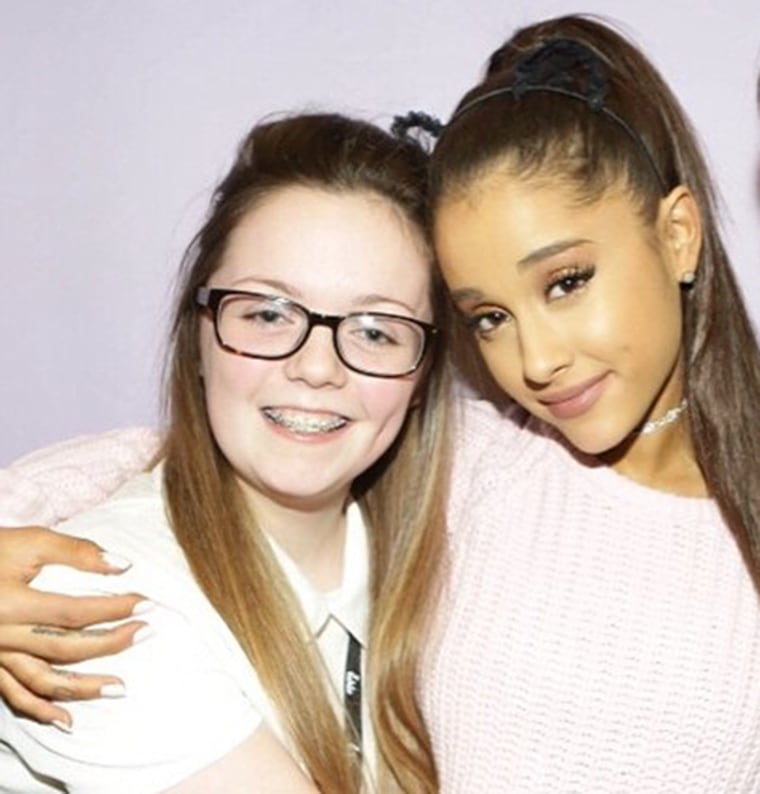 On social media, Callander was enamored by television and movie stars, Disney films, "Harry Potter" and pop singers — Grande was among her favorites.
Two years ago, she got to meet Grande while attending her "The Honeymoon Tour" at the Manchester Arena. She shared photos on Instagram and gushed over how nice Grande was to her.
"I HUGGED HER SO TIGHT AND SHE SAID SHE LOVED MY BOW I CANT GET OVER THIS I NEVER WILL," Callander captioned her picture.
"Once Upon a Time" actress Karen David had met Callander just two weeks ago at a fan convention and shared her memory of the teen on Instagram.
"It makes me so angry and it breaks my heart that such a young and promising life has been stolen away!" David wrote, adding, "Dearest Georgina, may your kind soul rest in peace. Heaven has gained an angel."
A GoFundMe page has met its goal of raising money for Callander's family, and its organizer, Luke Cutforth, told NBC News that "the response today ... has truly shown what an incredible capacity for kindness humanity has in the face of those few who stray."
John Atkinson, 26
Little information was immediately available about Atkinson, whose sister asked friends not to cooperate with reporters. Atkinson, who lived in the Manchester area, enrolled in Bury College in 2015, studying health, according to his memorial page on Facebook.
Freak Dance, a dance studio in nearby Radcliffe, said on Facebook that Atkinson took adult dance classes "and even competed for Freak Dance."
"He was a true friend, not just to our staff but many of the parents and students from the school," the studio said.
On a GoFundMe page posted to raise money for his family, a friend said: "John was one one in a million and loved by so many!! A true gentleman."
Olivia Campbell, 15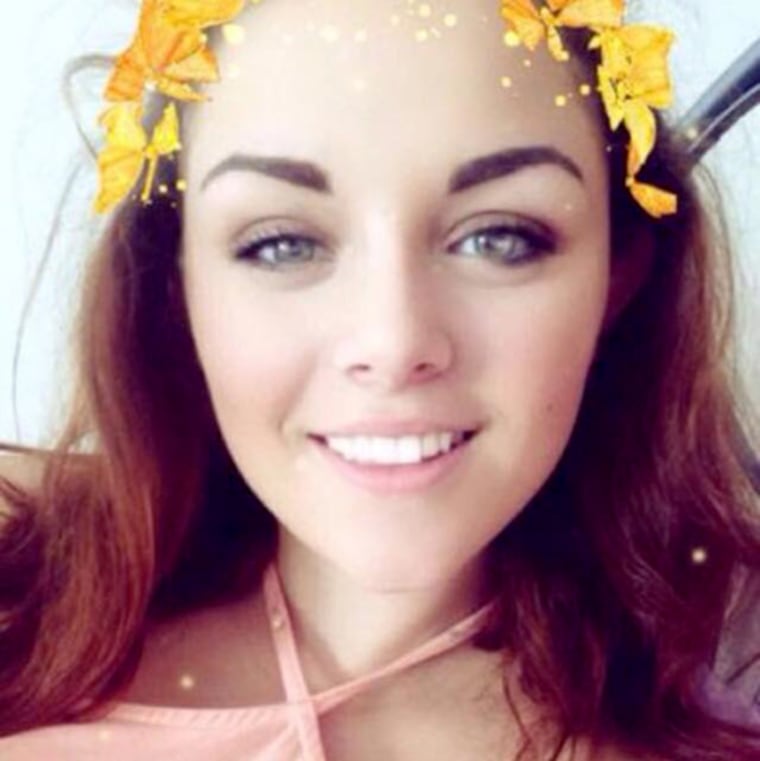 Campbell's mother said in a Facebook post Tuesday that Olivia was among the those killed in the bombing.
"RIP my darling precious gorgeous girl Olivia Campbell taken far far [too] soon go sing with the angels and keep smiling mummy loves you so much," Charlotte Campbell wrote.
Related: Mom Mourns Teen Killed in Manchester Arena Suicide Bombing
Olivia's social media profile identifies her as a resident of Bury, a town north of Manchester. It describes her interests as "music is my everything."
Earlier Tuesday, Charlotte Campbell told NBC's British partner ITV News that her daughter had gone to the concert with a friend, and the friend had been located at a hospital but Olivia was still missing. Calls to her phone went unanswered, the heartbroken mother said Tuesday morning.
Martyn Hett, 29
Hett was a journalist who wrote for a variety of publications, including the Manchester Evening News, HuffPost and Attitude Magazine. He was also an LGBTQ activist, according to BuzzFeed, with a substantial Twitter following.
Twice Hett had sent out tweets that went viral. In 2016, his pleas to his Twitter followers to buy his mother's knitted creations led to her collection being sold out. Hett's mother later donated some of her earnings from the viral moment to Beacon Counselling, BuzzFeed reported.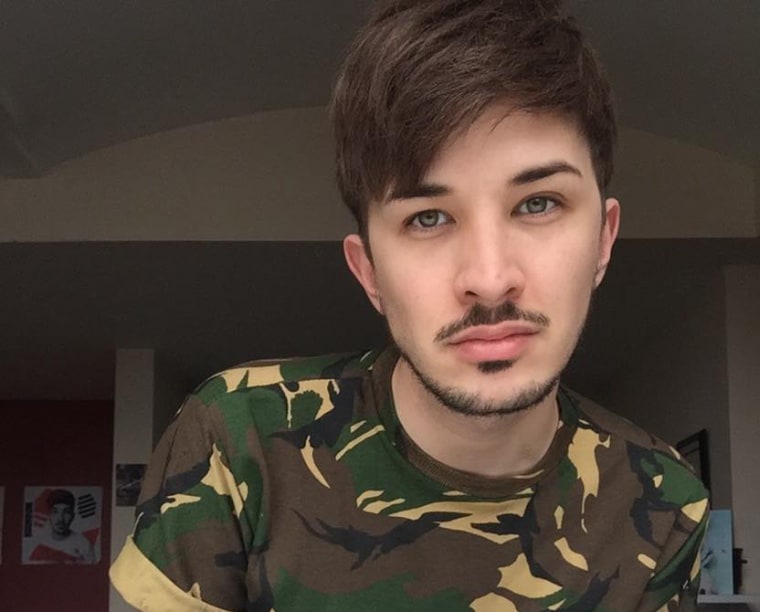 Hett also created a stir in 2015 after he got a full-color portrait of actress Anne Kirkbride, who played Deirdre Barlow on the British soap opera "Coronation Street," tattooed on his calf.
Local papers had noted that he and boyfriend Russell Hayward were superfans of "Coronation Street" — sometimes shortened to "Corrie."
After learning of Hett's death, Hayward wrote on Twitter: "Soulmate doesn't even come close. Come back to us Martyn so we can watch last nights Corrie together."
After news of his death broke, Hett's name began trending on Twitter in the U.K.
"He would, I think it's safe to say, be f------ loving this," Dan Hett, who said he was Martyn Hett's brother, wrote in a tweet with an image of the list of trending items.
Hayward tweeted on Wednesday that Hett died in the explosion after the concert, and later confirmed his death to NBC News but declined to comment further. Hett's Facebook page has since been turned into a "remembering" page.
"We got the news last night that our wonderful iconic and beautiful Martyn didn't survive," Hayward wrote on Twitter. "He left this world exactly how he lived, centre of attention."
Hayward went on to express his heartbreak over losing Hett, and thanked his family and friends for their support before writing that he loved Hett and "always will."
Hett's Twitter page had several tweets saying how excited he was to be going to Grande's concert on Monday night, and his love for her music. More than 400 people replied to his final tweet about being there.
Nell Jones, 14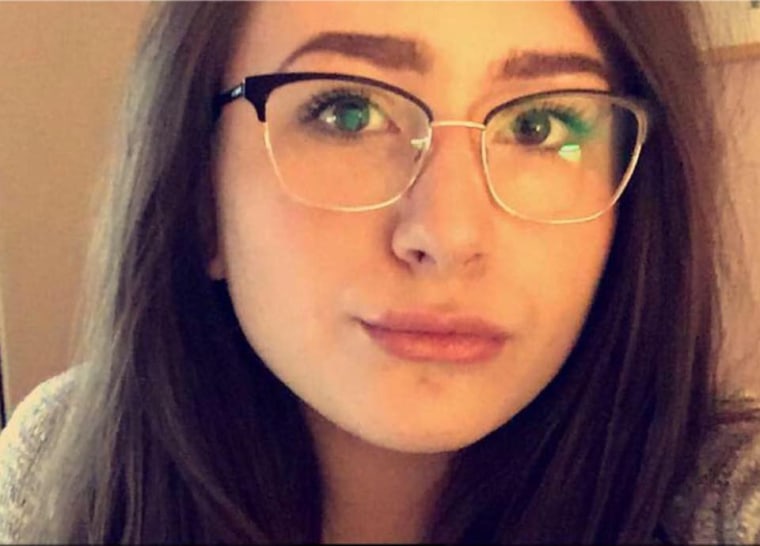 Friends of Jones, who was described as "very bright and popular," said her death was like losing a sister.
Her school, Holmes Chapel Comprehensive School and Sixth Form College, first confirmed "with great sadness" that the 14-year-old had died in the attack.
The teen's family had been searching for her in the aftermath, but police confirmed to them that she died at the scene.
"Nell was a very popular girl, always smiling, always positive," her tutor, David Wheeler, said in the statement. "Her tutor group have been together since the transition from primary school. It feels like they have lost a sister not a classmate."
School officials said they met with Jones' parents to offer their condolences.