British police released new photos Saturday of the suspected Manchester Arena suicide bomber taken from security footage on the night of the deadly attack — and implored the public for more help.
Manchester-born Salman Abedi, 22, is believed to be behind the suicide bombing that killed 22 people and injured dozens more after an Ariana Grande concert on Monday.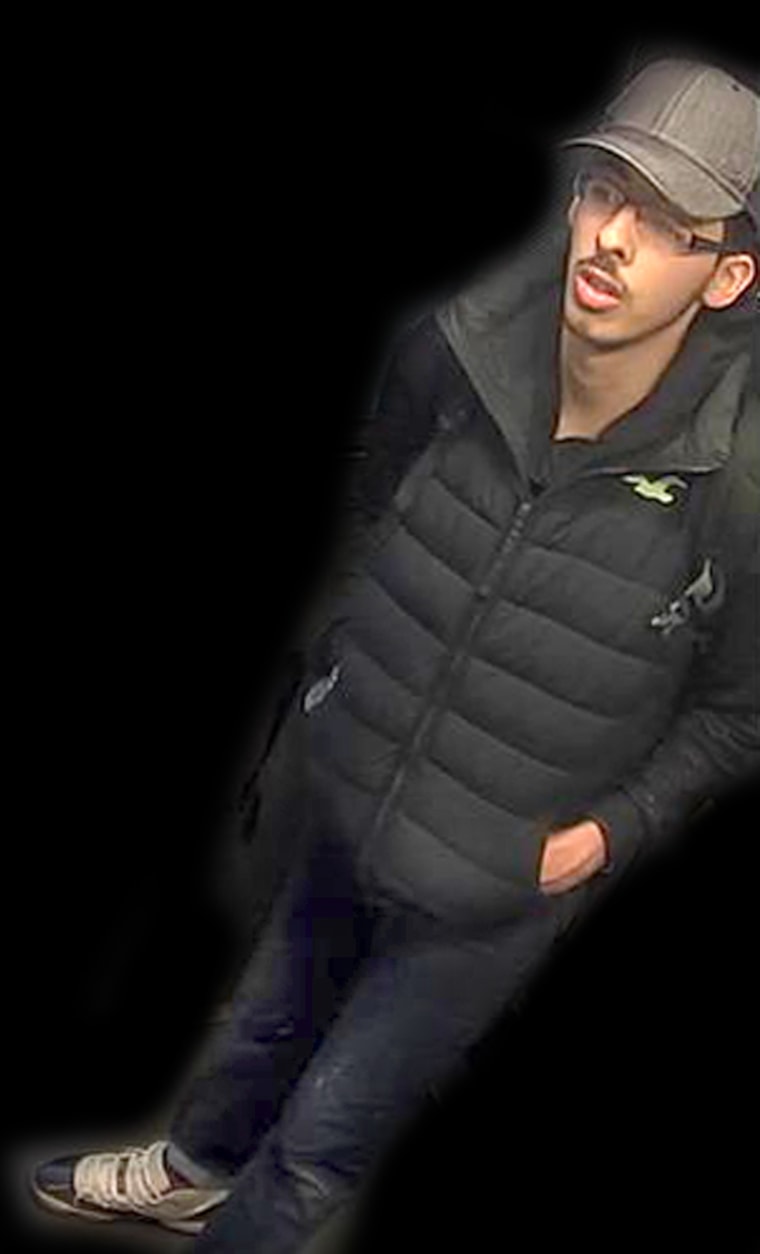 In the photos released by Greater Manchester Police, a mustachioed Abedi is wearing a brown hat, jeans, glasses and a black Hollister vest. The background is blacked out. The pictures came accompanied by a shared statement from Manchester Police Chief Constable Ian Hopkins and Deputy Assistant Commissioner Neil Basu of the U.K. Counter Terrorism Policing.
"Today we are releasing an image of Salman Abedi taken from CCTV on the night he committed the attack," they said in a statement. "We are gathering a detailed picture of Abedi as the investigation develops and now need people to tell us if they have any information about his movements from 18 May when he returned to the UK through to Monday night."
Related: Manchester Bomber Known to U.S. Authorities Before Attack
They also asked for any digital photos or videos potentially taken of Abedi on a mobile phone, digital camera or video camera to be shared with law enforcement on a specially created website.
The release of the CCTV images comes after British police were reportedly upset that photos of evidence from the crime scene were shared by American news outlets. The New York Times, which first published the photos, did not disclose where it obtained the images.
A U.S. intelligence official told NBC News that Abedi was identified by a bank card found in his pocket and confirmed via facial recognition technology.
Abedi is of Libyan descent and traveled to the country within the past 12 months — one of multiple countries he visited — and had "clear ties to al Qaeda," the U.S. intelligence official said. Abedi was also on the radar of the U.S. intelligence community, multiple U.S. intelligence and law enforcement officials added.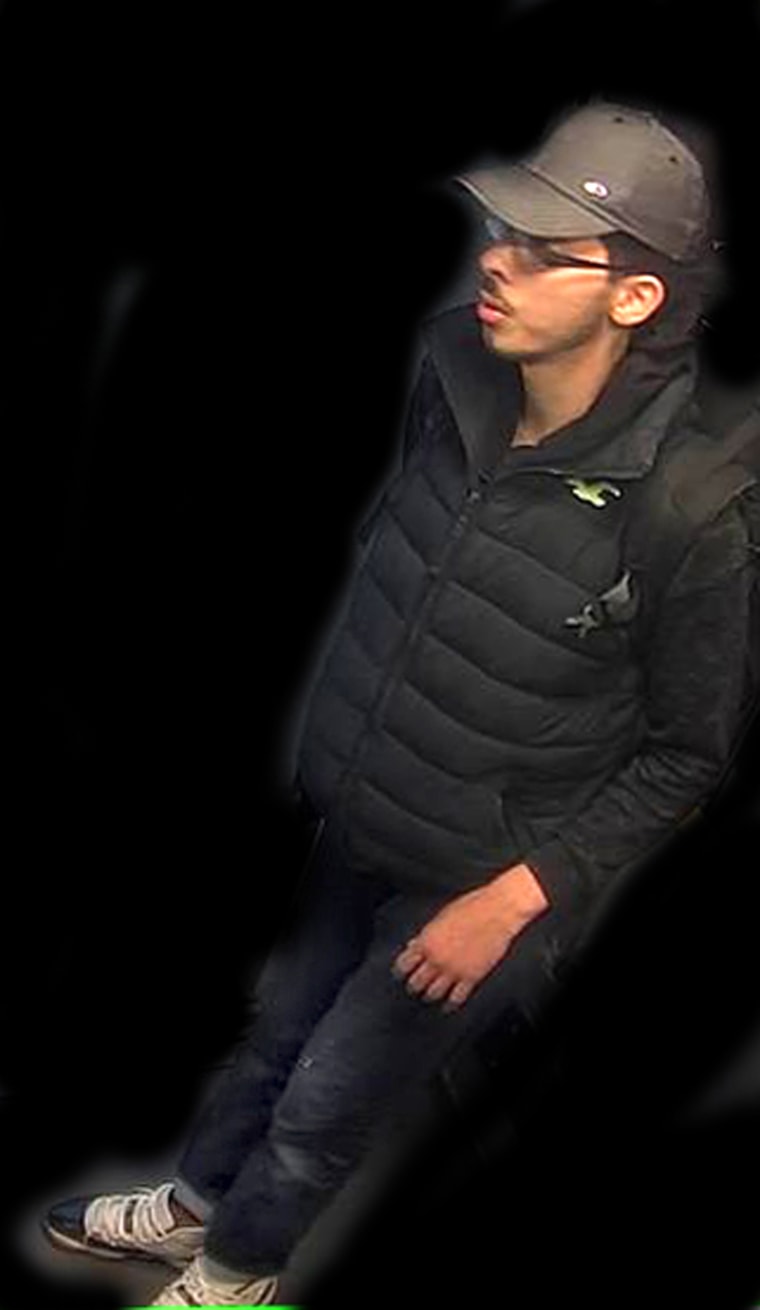 Manchester police said they have gathered substantial information about the suspect, how he built the bomb, where he had traveled, his finances and the people with whom he associated. They have arrested 13 suspects in an investigation that they described as "large scale and fast-moving."
The suspect's brother and father were also arrested in the Libyan capital of Tripoli following the attack, officials said.
After the most recent spate of arrests, the U.K. reduced its terrorism threat level from "critical" to "severe" on Saturday.
Related: Britain's Terror Threat Level Reduced to 'Severe'
Police said they are still searching 14 locations and have carried out 17 warrants, mostly in Greater Manchester. About 1,000 people are working on the investigation and hundreds of members of local police have beefed up security on the streets of the major British city amid a holiday weekend in the country with several high-profile music festivals and sporting events.
"This is still a live investigation which is not slowing down," Hopkins and Basu said in their statement. "Our priorities are to understand the run up to this terrible event and to understand if more people were involved in planning this attack."