LONDON — Manchester, England, has shown its love for American pop star Ariana Grande one more time by making the singer its first ever honorary citizen.
Proposals to bestow the honor on Grande for her work in the aftermath of the recent Manchester bombing were put to the city council Wednesday and passed unanimously.
Speaking in the council chambers before the vote, council leader Richard Leese said: "It would have been understandable if [Grande] had never wanted to see this place again again.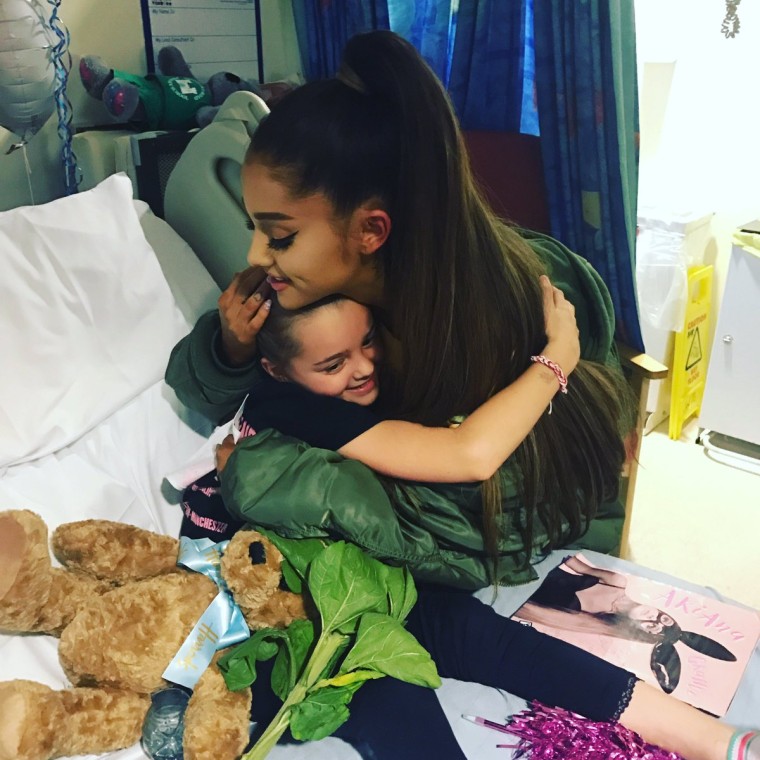 "But she determined she would not to perform again until she had returned to Manchester. In doing so she brought comfort to thousands, she raised millions for the We Love Manchester Emergency Fund.
"[That's why] I propose Ariana Grande is made the first honorary citizen of the city of Manchester."
Twenty-two people, including several children, were killed when attacker Salman Abedi detonated an explosive device as fans were leaving Grande's concert at the MEN Arena in May.
Grande returned to the city just over a week later to lead the "One Love Manchester" benefit gig that paid tribute to those who lost their lives and raised funds for victims.
Star acts such as Pharrell Williams, Miley Cyrus, Coldplay and Liam Gallagher performed during the event at the Old Trafford Cricket Ground.
Grande also met with victims families and visited some of those injured in hospital.
At time of publishing, the 24-year-old had yet to respond to the council decision.
Related: Children Among Dead at Ariana Grande Concert
Plans to name Grande an honorary citizen were first put forward last month.
In the future, Manchester hopes to award the title of honorary citizen to those from outside the city who it perceives to have have made an outstanding contribution, officials said.
However, the city's highest honor will remain the "Freedom of the City" which has only been awarded to four people this century.
Grande has continued her world tour in recent weeks after a brief hiatus in the wake of the Manchester attack.
On Monday, the Associated Press reported that authorities in Costa Rica had arrested a 22-year-old Colombian man suspected of threatening to stage an attack on Grande's concert in the city of Alajuela over the weekend.
The concert went ahead without incident.
Last week, British police said they had arrested a 19-year-old man as they continued the hunt for accomplices of Abedi, who died in the explosion.
Police arrested 22 people in the days after the attack but all were subsequently released without charge.