Police in Manchester, England, on Friday arrested a 44-year-old man as authorities continue to investigate this week's suicide bombing outside a concert that killed 22 people.
The man arrested in the inner-city area of Rusholme Friday evening local time was not identified, but police said he was arrested "on suspicion of offences contrary to the terrorism act" and the arrest was connected to Monday's bombing outside an Ariana Grande concert.
Police have arrested 11 people, but two of those were released without charge, police said. Nine men remain in custody for questioning, police said.
Authorities have said they believe suicide bomber Salman Abedi acted as part of a terror network. Police are trying to identify who put together the bomb that was used in the attack.
Metropolitan Police Service Assistant Commissioner Mark Rowley, Britain's top counter-terror officer, said police are confident that have in custody "some of the key players that we're concerned about."
Related: Hunt for Manchester Accomplices Hangs Over Long Weekend
Abedi, 22, was born in Manchester and his family of Libyan descent. Abedi's brother and father were arrested by a militia in that country after the bombing, the militia said.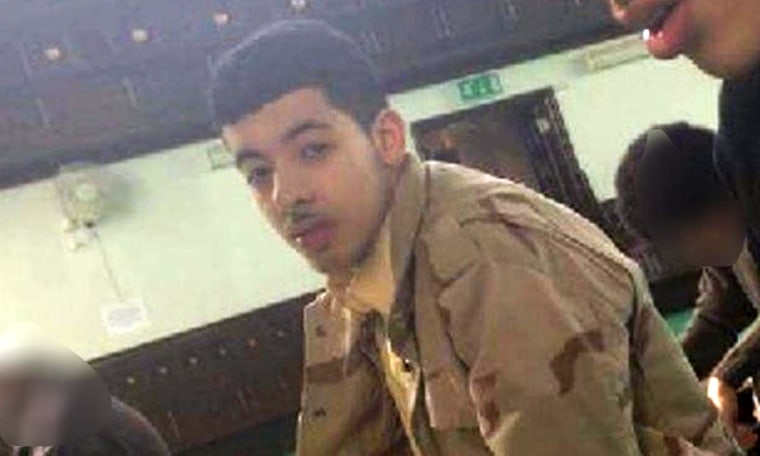 Police have tracked Abedi's movements in the days before the bombing and say he traveled from Libya through Turkey and Germany on three flights to arrive at Manchester. Authorities have said they believe the plot was months in the making.
ISIS claimed responsibility for the attack on Tuesday but did not provide any evidence.
The United Kingdom increased its terrorism alert after the bombing. Thousands of troops have been deployed on Britain's streets, and for the first time in British history armed police are patrolling trains.
Grande announced on Friday that she would hold a benefit concert to raise money for the victims of the attack.