Emotions ran high in Manchester, England, on Sunday as thousands of people took to the streets for the largest 10-kilometer run in Europe and, for the first time, a half-marathon.
Scenes of cheering crowds encouraging runners across the finish line circulated on social media as Manchester citizens showed their resolve less than a week after an explosion at an Ariana Grande concert killed 22 people and injured dozens more.
Children also took part in the Mini Great Manchester Run as huge crowds gathered to watch the annual event.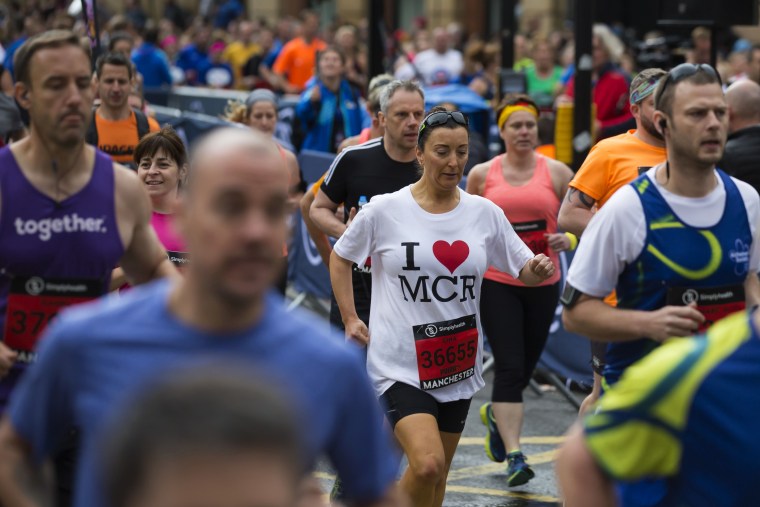 Manchester police said Monday morning they had arrested another man in connection with the bombing, bringing the total number in custody to 14. And British Interior Minister Amber Rudd said more members of the alleged terror network that supported Manchester suicide bomber Salman Abedi's were "potentially" still at large.
The announcement sparked concern that the network had not been fully contained the day after the terrorism threat level was lowered due to significant progress in the investigation.
Police said Saturday they had arrested a large part of the network behind the bombing.
On the same day, Prime Minister Theresa May said developments in the case meant intelligence experts had decided to lower the country's terror threat level from the highest rating "critical" — meaning an attack could be imminent — to "severe."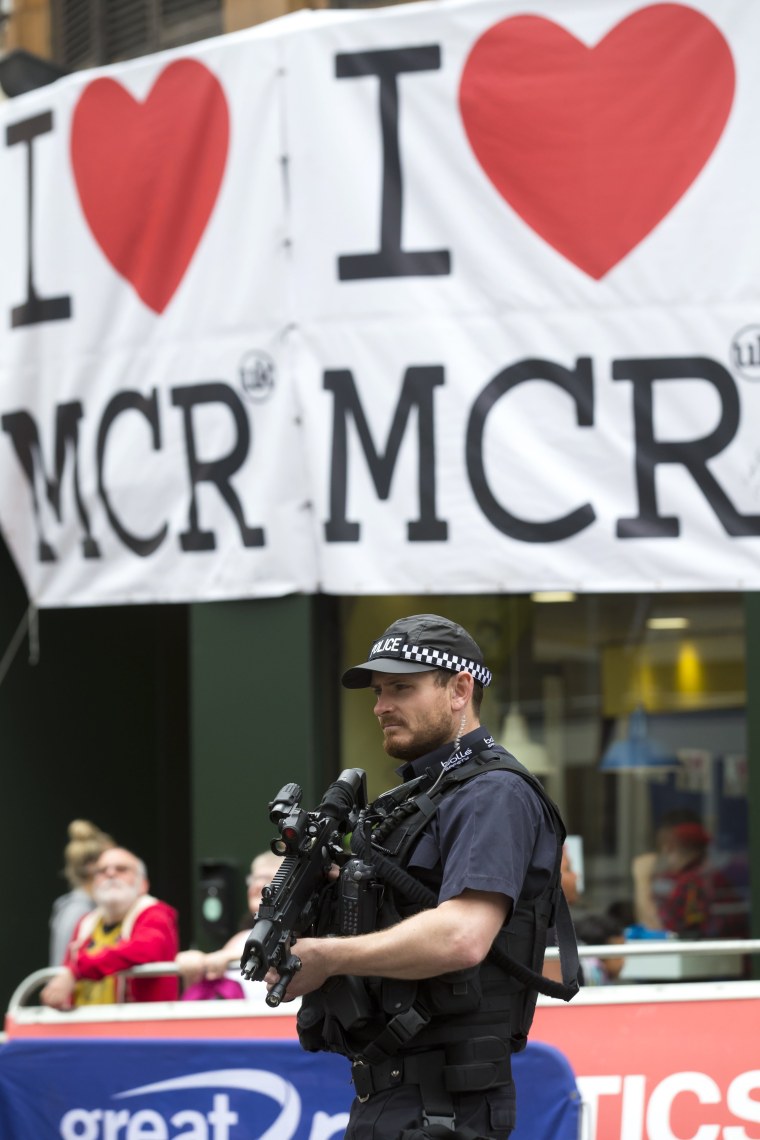 Police believe Abedi did not act alone and have issued a CCTV image of the 22-year-old on Monday night, before he blew himself up — imploring the public for more help.
Thousands of British police have been deployed on Britain's streets over the U.K.'s long weekend.
Monday is a national holiday across the U.K. — "Spring Bank Holiday," not Memorial Day — and several high-profile music festivals and sporting events are scheduled — bringing huge crowds together.