The health of Pacific castaway Jose Salvador Alvarenga has deteriorated since he landed on a remote atoll more than a year after he set off on a fishing trip, a doctor treating him said Thursday.
Alvarenga gave his first public press conference in which he said "I feel good," and thanked officials from the Marshall Islands, where his battered 24-foot fiberglass boat washed up last week.
But his doctor said the shark fisherman's health has gone downhill in the previous 24 hours. He is on an IV drip for dehydration and is being monitored for infections that he could pick up from his first human contact in months.
His handlers said he was much less animated than in the past few days. Sporting a haircut and a shave, Alvarenga only spoke a few words to reporters.
"I'd like to give thanks to the government of this place, for their support," he said. "They gave me support. Thanks for taking care of me, I feel better. That's it."
Clearer pictures of Alvarenga's vessel, which he said carried him more than 6,000 miles from Mexico, also emerged Thursday.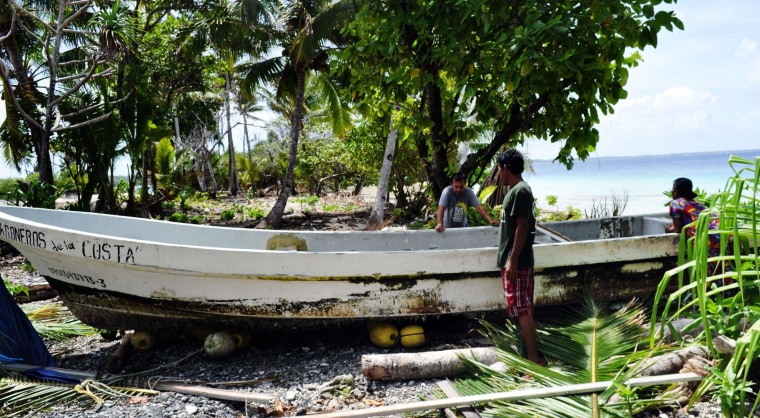 By Alvarenga's account, he survived more than 14 months adrift by eating birds, fish and turtles he caught with his hands. He quenched his thirst with rainwater and even his own urine, he said.
His fishing buddy, Ezequiel Cordoba, 24, died weeks into the oceanic odyssey because he could not stomach the raw food, Alvarenga said. He said he threw his companion's body overboard.
"I was going to commit suicide," Alvarenga told NBC partner Telemundo in a phone interview from the hospital on Monday.
"I wanted to kill myself, but no. I asked God that he was going to save me."
"Thanks for taking care of me, I feel better. That's it."
While Alvarenga's family is hoping for a joyful reunion with him, Cordoba's loved ones have been plunged into grief.
"This is very difficult," Cordoba's aunt, Rosalinda Hernandez, told NBC partner Telemundo, weeping as she spoke of the young man who left to join Alvarenga, 37, on a fishing trip in November 2012.
"Such sadness."
Cordoba's family is extremely poor, and he hoped to make some extra money by helping Alvarenga, an experienced fisherman, catching shark off the coast of Chiapas.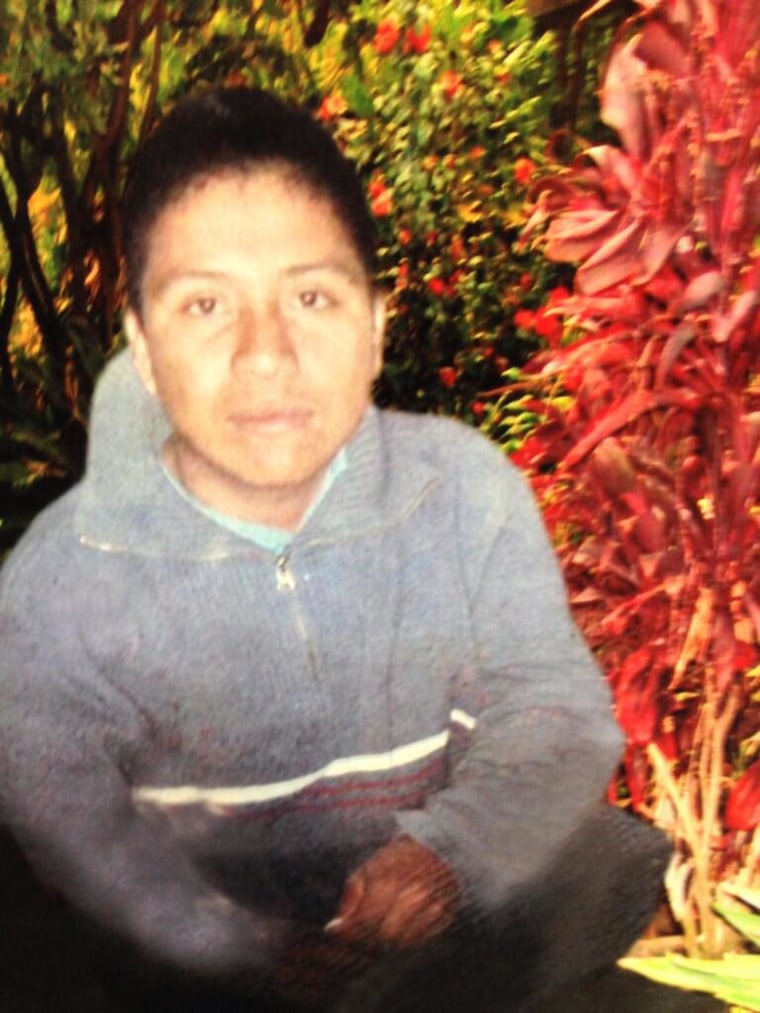 By Alvarenga's account, a sudden storm from the north pushed their vessel off-course. The engine died and they were left adrift.
At the time, the government sent helicopters to look for boats that were stranded by the bad weather and came up empty.
As months passed, fellow fishermen assumed Cordoba and Alvarenga were dead because no one could imagine anyone surviving more than a few months without supplies on such a small vessel.
Then, last Thursday, the boat washed up on Ebon Atoll, part of the Marshall Islands, an archipelago in the middle of the Pacific between Hawaii and Australia. Inside was Alvarenga, wearing ragged underwear and a bushy beard.
Although the castaway had lived illegally in Mexico for 15 years, he was born and raised in El Salvador. It's unknown which country he will end up in after he leaves the Marshall Islands.
Mexican diplomat Cristian Clay told NBC News details were being worked out.
"He's a little bit confused still. His moods go up and down. He's very eager to see his family in El Salvador, he hasn't seen them for many years," Clay said. "He's also expressed that he would like to uh see some people in Mexico that he left behind and were going to talk about all these things."
NBC News' Randy Brandt, Carlo Dellaverson and F. Brinley Bruton contributed to this story.