NBC News obtained exclusive photos of the Pacific castaway taken a day after he landed in the Marshall Islands in a 24-foot boat at the end of January.
Jose Salvador Alvarenga, 37, appeared emaciated and disheveled at the end of what he described as a year lost at sea. He first landed on the uninhabited islet of Tile (below) in Ebon Atoll, before he made his way across the channel to nearby Eneaitok Islet, where a couple gave him food until he was taken to Ebon Islet.
Alvarenga, originally from El Salvador, set off to work in Mexico 15 years ago. He said he and another man who died during the ordeal set out on a fishing trip off the Pacific coast of Mexico in November 2012 and went adrift.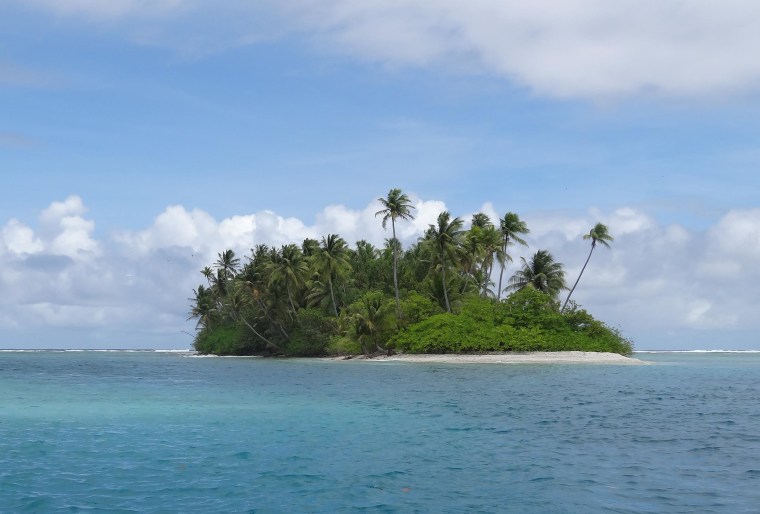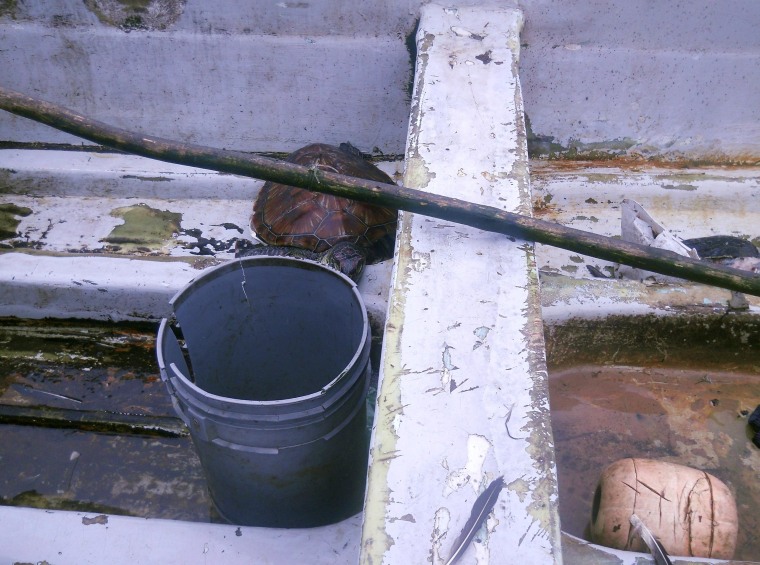 The photos were supplied to NBC News by Michael Terlep, the chief archaeologist at the Republic of the Marshall Islands Historic Preservation Office.
Ione deBrum, the mayor of a collection of islands known as Ebon Atoll, took two of the photographs.