A third teenage victim of last week's Washington state high school shooting has died — raising to four the number of fatalities from the moment when a student opened fire in a cafeteria then shot himself.
Shaylee Chuckulnaskit, 14, died Friday afternoon, according to afficials at Providence Regional Medical Center in Everett, Wash.
Zoe Galasso, 14, was killed during the shooting by Jaylen Fryberg, freshman at Marysville-Pilchuck High School. Gia Soriano, also 14, died Sunday at the same hospital.
"Today at 4:45 p.m. Shaylee Chuckulnaskit, known affectionately as Shay to her family and friends, passed away at Providence Regional Medical Center as a result of severe injuries from last Friday's school shooting at Marysville Pilchuck High School. The entire Providence family is deeply saddened by this news and we extend our heartfelt sympathy to Shaylee's family," Dr. Anita Tsen with Providence read from a statement, according to NBC Seattle affiliate KING5.
The Chuckulnaskit family provided a statement to the media which read: "Our hearts are broken at the passing of our beautiful daughter. Shay means everything to us. In Shay's short life she has been a radiant light bringing us incredible joy and happiness. She has been a loving daughter, a caring sister, a devoted friend and a wonderful part of our community. We can't imagine life without her."
Two other students remain hospitalized from the Oct. 24 shooting. The school was closed this week and will reopen Monday. They will have grief counselors available, officials said.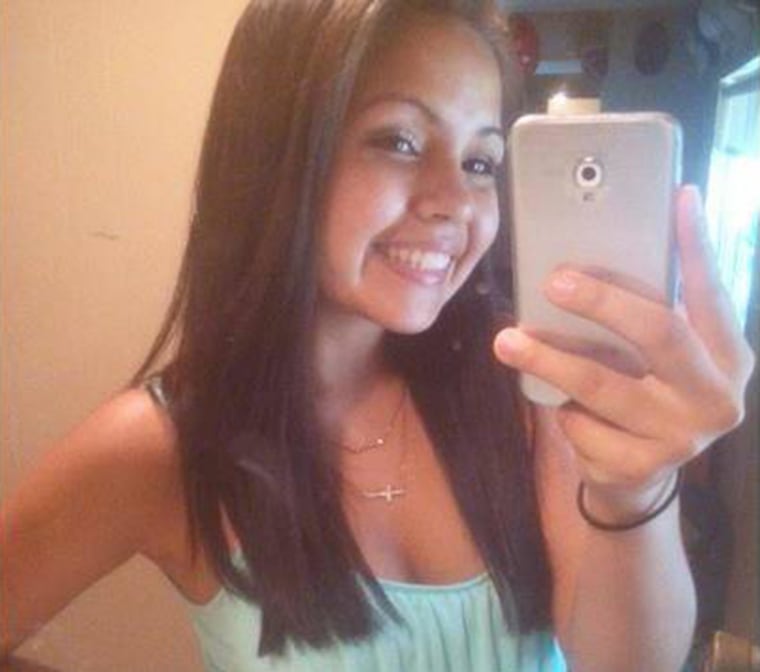 IN-DEPTH
— Hasani Gittens, with the Associated Press