Disease detectives are going through the painstaking task of tracking down people who could conceivably have been infected by a health care worker who came down with the mysterious MERS virus while traveling from Saudi Arabia to the United States.
The 44-year-old man, who is not being identified, is the second known case of MERS in the United States. Health officials say they are looking up everyone who traveled with the passenger on four separate flights, as well as family members and everyone he may have been in close contact with in the U.S.
Is it worthwhile? It probably won't turn up any cases, the Centers for Disease Control and Prevention says. But it's the best way to be sure the virus doesn't spread quietly, and the agency has to do it.
"The risk to the general public remains very low," CDC's Dr. Anne Schuchat told reporters. "It's out of an abundance of caution that we want to contact everybody on the flights."
It's going to be a big job. "On May 1 this person departed Jeddah, Saudi Arabia and traveled by airplane to London, England," Schuchat said.
He flew from London to Boston, then to Atlanta, and finally to Orlando. That's a lot of flights, and even though the CDC only checks people who may have sat close to the patient for a long time, it's still hundreds of people.
"We're dealing with over 500 passengers just on the last three flights," says Dr. Marty Cetron of CDC's Division of Global Migration and Quarantine. The flights were full, he said.
Cetron, who has led investigations into disease outbreaks from measles to tuberculosis, bird flu to Lassa fever, says it's better to be safe than sorry with a new virus that people don't fully understand.
Middle East respiratory syndrome, or MERS, was only identified in 2012. But it's deadly, killing a quarter of the more than 500 patients it's infected so far. That gets the attention of health officials.
And it's a distant cousin of severe acute respiratory syndrome or SARS, which flashed around the world in 2003 after starting in China. SARS killed 774 people and infected 8,000 before it was stopped using painstaking methods such as tracking down anyone who might be infected before they could infect anyone else and using extreme hygiene.
"There was well-documented airplane transmission of SARS coronavirus among air passengers," Cetron told NBC News.
CDC officials agree it's very unlikely the Florida patient actually infected anyone else. Even though he started feeling sick on the first flight, he didn't feel terrible.
He had fever, chills and a slight cough.
"By the time the person arrived at their destination they were not ill enough to seek care until later on," Schuchat said. He didn't show up at the hospital in Florida until May 8.
"Our basic strategy is to try and personally reach every individual."
There's no documented case of anyone having been infected with MERS via what health experts call casual contact — sitting next to someone on an airplane, for instance.
"This virus has not shown the ability to spread easily from person to person," Schuchat said. It's not nearly as infectious as a virus like measles, which can spread through the air, or even as infectious as flu, which is transmitted before people begin getting sick and which can infect hundreds before doctors are even aware it's circulating.
A full one-fifth of the 538 reported MERS cases have been health care workers, most of whom were intensively caring for MERS patients. Others were family members who were tending to patients.
That said, the first known case of MERS in the U.S., an Indiana man, told officials he did not remember having been in contact with any MERS patients at the hospital where he worked in Riyadh, although MERS was being treated in that hospital.
That leaves open the possibility of some unknown means of transmission — bits of virus on a surface, perhaps, or transmission by people not showing symptoms. So CDC is tracking down people on the flights to Boston, Atlanta and Orlando, while other health experts are working to find people on the flight from Jeddah to London.
On a case like this, Cetron says, that means going to surge capacity. People are pulled in from other divisions and public health students who are working at CDC are drafted to volunteer.
"Our basic strategy is to try and personally reach every individual, either from the CDC operations center, or sometimes we can get the state or local health departments to help."
Volunteers usually have a script to read that aims to get information without alarming the passenger. They're then told what symptoms to be on the alert for and told what to do if they do get sick.
This time, it's an exceptionally complicated case. CDC and international health officials are tracking down residents of six countries. "Some are still gone," Cetron said. "They may still be traveling. They may be in hotels. They may be on vacation."
It's easier to find people from international flights, because they must show their passports and the numbers are recorded. U.S. domestic travelers give far less personal information.
At the end of the process, Cetron says, CDC often tries to contact everyone once more to ensure they are all right.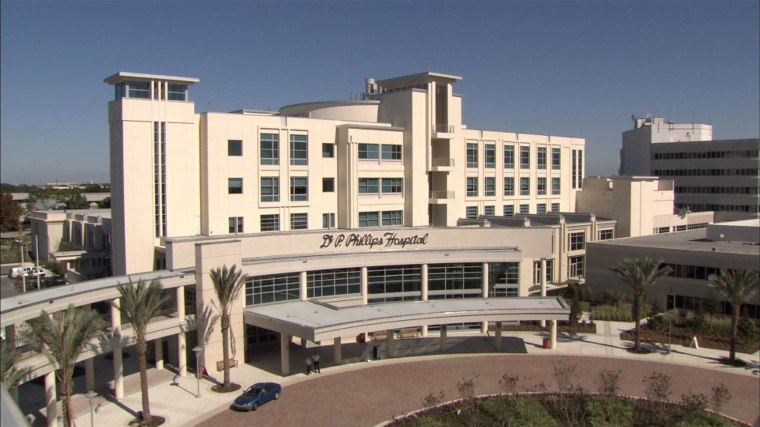 "They are being notified right now, so there are teams making calls as we speak," Schuchat added. "The flight was on May 1. Today is May 12. The incubation period for MERS, we believe, is often around five days with an outer limit of 14 days. It is likely that if you already haven't developed symptoms you probably aren't going to."
A few people will also be asked for blood specimens to see if they may have been infected by MERS without getting sick. That kind of information is very important for understanding how the virus spreads and how dangerous it is.
CDC has already logged more than 1,000 staff hours on this, Cetron says. "We try to get people a day off every seven or so because it is really hard to sustain this kind of pace," he said. "You never know how long a situation can last."
There's the on-the-ground checking, also. "This gets replicated in state and local settings," Cetron said. Relatives and other close contacts must also be found. "Hospitals have to do a reconstruction of the patient's exposures to other patients and visitors until he got into isolation."
In the Indiana case, officials said surveillance cameras and other tracking devices helped.
"Staff have an ID that tells us where they are on the floor at all times," said Dr. Alan Kumar of Munster Community Hospital, which treated the first U.S. MERS patient. "It tells us when they entered a room, how long they were in the room," he added. It gives the CDC a wealth of surveillance data."
Even though he sought care, the patient in Florida is in good condition and improving, said Dr. Antonio Crespo, infectious disease specialist and chief quality officer for Dr. P. Phillips Hospital in Orlando. "We are taking every precaution, but believe the risk of transmission from this patient is very low since his symptoms were mild and he was not coughing when he arrived at the hospital."
The first U.S. patient, who has been released from the Munster hospital, also does not appear to have infected anybody else.
Very close contacts, such as family members, will stay home voluntarily until the end of the longest potential incubation period. And as was the case in Indiana, 16 health workers who treated the patient before they took full MERS precautions will be tested and will also stay home until the end of the 14 days.