The National Institutes of Health has lifted a moratorium on making flu and other viruses more deadly and easier to spread, saying the research is needed to prepare the world better for killer pandemics.
The experiments have been "paused" while NIH considered arguments that the research could be dangerous or even foolhardy. It's taken three years to decide they are worth doing.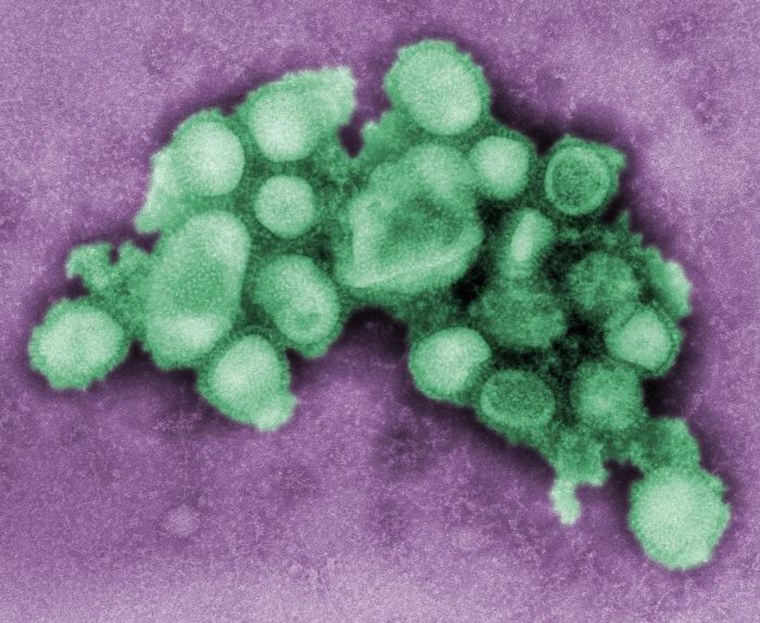 "We have a responsibility to ensure that research with infectious agents is conducted responsibly, and that we consider the potential biosafety and biosecurity risks associated with such research," said NIH director Dr. Francis Collins.
"Now we have a policy that is much more transparent and clear."
Related: Live anthrax mistakenly sent to US labs
The pause affected fewer than two dozen experiments on three types of virus: influenza, the Middle East Respiratory Syndrome (MERS) virus, and severe acute respiratory syndrome or SARS virus.
Influenza viruses, especially, mutate constantly. Some mutations make them more lethal, some make them spread more easily, and some can actually make the viruses less harmful.
So-called gain of function research aims to find out what mutations it would take to make, say, an H7N9 bird flu virus transmit more easily from one person to another.
Public health experts can then watch for those mutations to show up in time to raise the alarm about a potential new pandemic strain of flu, and there could be more time to make a vaccine to protect against it.
For instance, in 2014, Yoshihiro Kawaoka of the University of Wisconsin made a mutant version of the 1918 "Spanish flu" virus that killed tens of millions of people. His team found that versions of this strain are still circulating in wild birds and it would not take much natural genetic mutation to turn them back into forms that could infect people once more.
Some experts complained that these experiments are risky.
No lab is 100 percent secure, and there were fears about the accidental escape of such a killer virus. Plus, scientists publish their findings so there was a worry that someone might use that information to deliberately engineer a mutant viral weapon.
So 21 experiments were halted in 2014 while various boards and bodies of experts studied the question.
Several embarrassing lab accidents worsened the faith of critics. Vials of live smallpox virus were found in a freezer on the NIH campus in 2014, and the Centers for Disease Control and Prevention accidentally shipped out live anthrax the same year.
Related: CDC cracks down on labs after anthrax scare
Since then, 10 experiments were allowed to go forward on a case-by-case basis and others have probably become outdated.
Now, NIH has decided on how to do the work safely.
"I was hoping this might find its way out a little sooner. Now we are there," Collins told reporters in a telephone briefing.
Related: The Biothreat Is Real and We're Not Ready
For at least two decades, infectious disease experts have been urging the U.S. government to do more to keep the country prepared for outbreaks of diseases, including new flu strains, SARS or MERS.
Influenza specialists say the chance of a new flu pandemic is 100 percent. Flu mutates constantly, and a major new strain emerges about every 20 years. The last one was H1N1 "swine" flu in 2009, which was fairly mild, but worse epidemics are probable.
Yet panels of experts also find the U.S. is poorly prepared. The latest report, out Tuesday, finds that many U.S. states have only the barest of preparations in place.
Related: Gaps Found in U.S. Biothreat Protections
The report from the Trust for America's Health found federal and state efforts alike to prepare for disasters such as pandemics, severe weather and attacks have slid backwards, with federal funding cut in half since 2002.
"The accomplishments achieved to improve public health and preparedness for all hazards are being undermined due to severe budget cuts and lack of prioritization," the report reads.
"Instead, the nation is in a continued state of reacting inefficiently with a series of federal emergency supplemental funding packages each time a disaster strikes. The country does not invest enough to maintain strong, basic core capabilities for health security readiness and there is often a need for additional funds," it adds.