There's no evidence that a traveler from Saudi Arabia infected anyone else at an Orlando hospital with the MERS virus, officials said Thursday, even though he spent several hours there before special precautions were taken.
Tests of all the health care workers involved in his care show they are clear of the virus, the hospital said.
"All health care workers who had contact with the patient were tested for MERS and all of the results have come back negative. There is no broad risk of MERS infection for the general public, and no threat to those traveling to the Orlando area," Dr. P. Phillips Hospital said in a statement.
Middle East Respiratory Syndrome (MERS), which has infected more than 570 people and killed more than 170 of them, is on the rise in Saudi Arabia and that is where the vast majority of cases have been.
But like any infection, people can carry it with them on the plane, and it's been brought to the United States twice now, once by the 44-year-old health care worker in Orlando and earlier this month by another health care worker in his 60s in Indiana. The Indiana patient has fully recovered and also does not appear to have infected anybody else.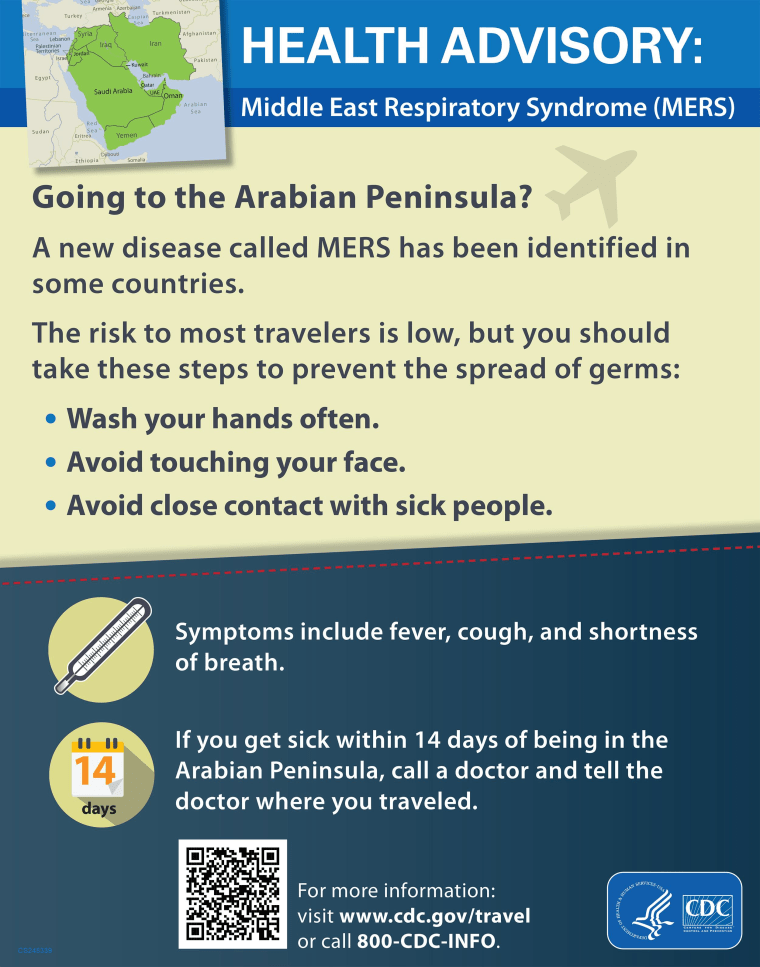 The World Health Organization says the virus spreads from person to person but remains difficult to catch, and it has declined to declare a global health emergency. But experts point out that could change at any time, and so public health officials are being asked to keep a close eye out because if MERS became more infectious, it could start a pandemic.
Health care workers such as doctors, nurses and technicians are the most at risk. Hospitals everywhere are being told to take careful and immediate measures when patients show up with respiratory symptoms and a history of recent travel from the Middle East.
These include isolating the patient and using masks, gloves and goggles to prevent infection.