At least 44 people were arrested as protests erupted in Ferguson, Missouri, for a second night over the Michael Brown case, police said early Wednesday.
Two guns and a Molotov cocktail were seized while rocks, broken tent poles and bottles were hurled at officers, according to St. Louis County Police Chief Jon Belmar. Windows were broken at City Hall and tear gas was deployed nearby. However, there was no repeat of the widespread shooting, looting and arsons the wracked the St. Louis suburb overnight Monday.
"Generally it was a much better night," Belmar told a 2:30 a.m. ET news conference. Most of the arrests were for misdemeanors, he added. They included people residing in New York, Oklahoma and Georgia.
A grand jury's decision on Monday to not indict Officer Darren Wilson over the fatal shooting of the unarmed teen triggered violent protests. Protesters also torched a police car and smashed windows at businesses that hadn't already boarded up their storefronts late Tuesday.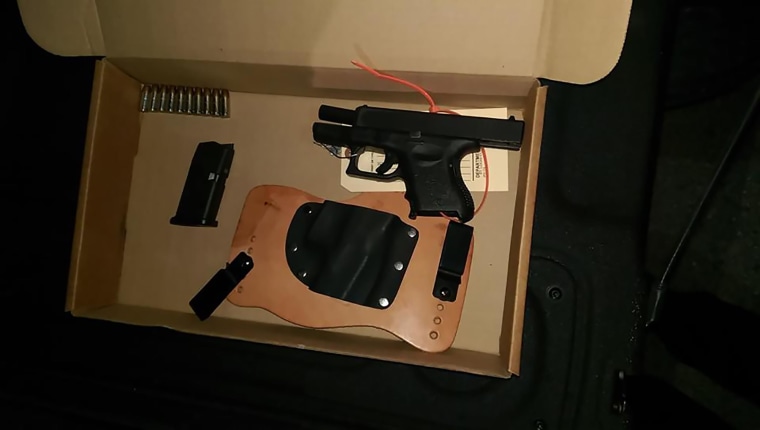 Belmar said a car was set ablaze adjacent to the Michael Brown memorial and that firefighters didn't respond "due to sporadic gunfire in the area." Looters also targeted a Walgreens store.
Missouri State Highway Patrol Capt. Ron Johnson said that many of the protesters "assisted us" late Tuesday but added that some people "bent on violence" hid themselves in the crowd.
He added: "None of us could've imagined that last night [Monday] would've been what it was. In the recent history of our country, we haven't seen anything like it."
Johnson said that Ferguson's Thanksgiving parade would go ahead as planed.
IN-DEPTH
SOCIAL
- Jason Cumming