WASHINGTON — The site of a convenience store that was looted and burned during protests in Ferguson, Missouri following the death of Michael Brown, an unarmed black teen who was shot and killed by police, has reopened as a community center.
The QuikTrip gas station, now known as the Ferguson Community Empowerment Center, officially opened its doors Wednesday morning. It is owned by the National Urban League of Metropolitan St. Louis and the Salvation Army Midland Division.
Michael Brown's parents, Lezley McSpadden and Michael Brown, Sr. were in attendance at the ribbon cutting ceremony along with over 400 members of the community. A spokesperson for the family said they are overwhelmed and were unable to speak with NBC News for an interview.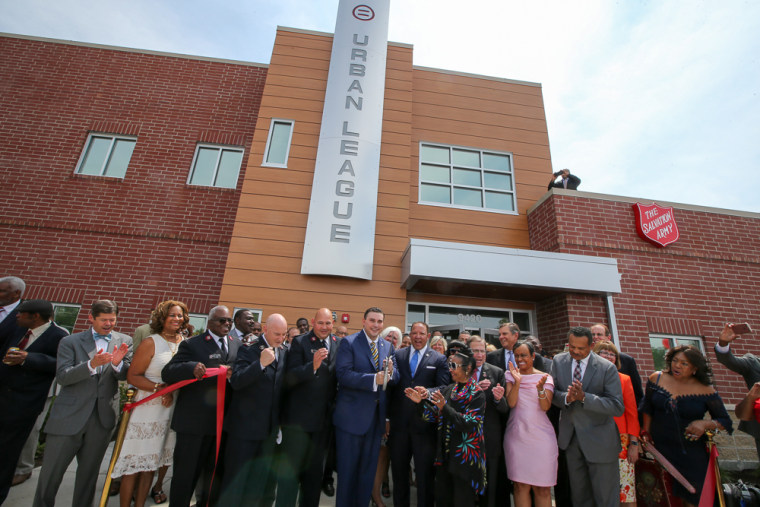 The 13,000 square foot, two-story center, will provide career training, health and educational programs that are initiatives of the National Urban League. Outside of the center is a bench dedicated in memory of Michael Brown.
National Urban League President and CEO Marc H. Morial told NBC News the center is "part of the story to rebuild the city and a reflection of important change."
"The Michael Brown tragedy was awful, but pointed to other issues in the community such as poverty and crime," he said. "Nothing can bring him back, but out of darkness the legacy is to continue to bring change to problems."
"Young men, many facing barriers like incomplete educations or involvement in the criminal justice system, are learning new computer skills, how to craft a resume, how to network, how to present yourself in the right manner at an interview — How to find a job, and how to keep a job," he said.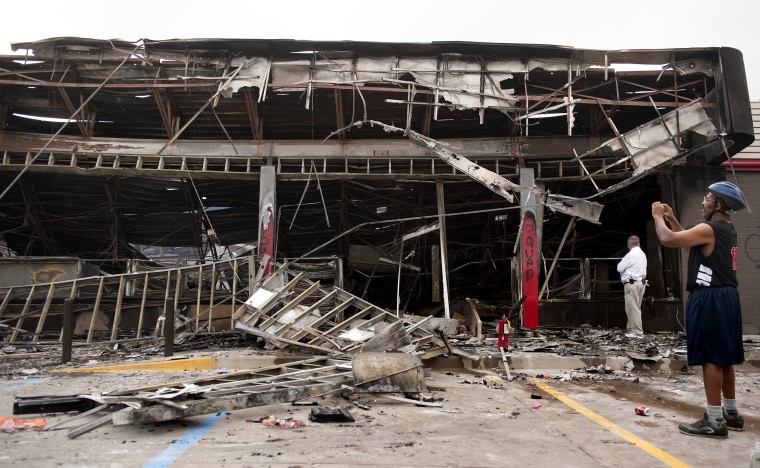 The opening of the center helps kick off the start of the annual National Urban League Conference. The center was also opened just a few weeks ahead of the three year anniversary of Brown's death — a violent encounter with police that sparked riots across the city.