Ferguson, Missouri, named veteran Florida cop Delrish Moss to lead its troubled police department Thursday, more than a year and a half after the fatal shooting of unarmed teenager Michael Brown.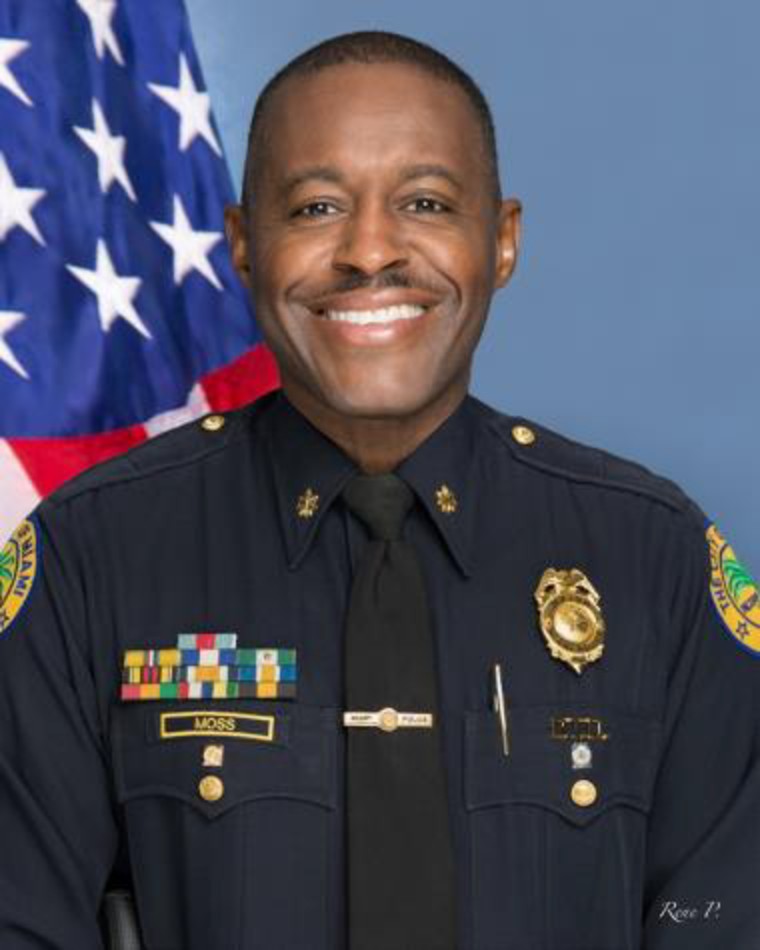 Moss, 51, a major with the Miami police, will bring years of experience as a media-savvy information specialist to the task of helping to repair the overwhelmingly white force's reputation after the killing of Brown in August 2014 exposed severe racial tensions in the Ferguson department and community.
Moss was chosen over three other finalists from Indiana and Missouri, the city said in a statement. He will succeed interim Police Chief Andre Anderson, who was suspended last August after it was discovered that he'd previously been suspended three times in one year.
"This has been a long and strenuous process, but we believe Major Moss is the right choice," Ferguson Mayor James Knowles said. "We understand the past 18 months have not been easy for everyone, but the city is now moving forward, and we are excited to have Major Moss lead our police department."
Moss's current boss, Miami Police Chief Rodolfo Llanes, congratulated the 32-year veteran on his new assignment, but he called the appointment a "bittersweet moment."