Two men admitted in court on Tuesday that they plotted to blow up public buildings and police cars during the protests last year in Ferguson, Missouri, and that they considered the police chief and county prosecutor as targets.
Olajuwon Davis, 22, and Brandon Baldwin, 24, both of St. Louis, pleaded guilty in federal court to conspiracy, explosives and gun charges. Sentencing was scheduled for Aug. 31. The most serious charges carry up to 20 years in prison.
Prosecutors said the pair met in August, during the earliest protests after the shooting death of Michael Brown. They were arrested in a sting operation Nov. 20, four days before a grand jury elected not to indict the police officer who killed Brown.
Related: Pair Suspected of Trying to Acquire Bombs for Ferguson Protests
Davis and Baldwin admitted that they plotted in September, October and November to buy guns and explosives, and that they considered using them to target Robert McCulloch, the prosecutor, and Tom Jackson, the police chief.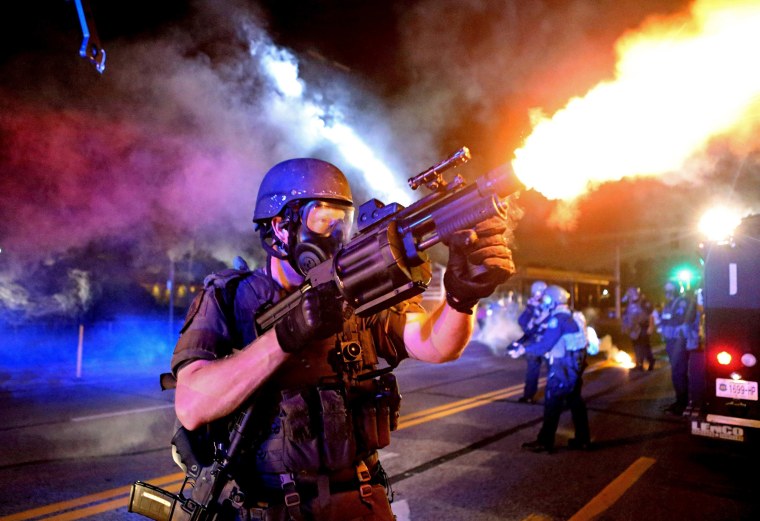 They were arrested immediately after they bought what they believed were three pipe bombs from an undercover federal agent.
"The disruption of this plot, coming as it did on the eve of the expected Grand Jury announcement, undoubtedly saved lives," said U.S. Attorney Richard Callahan. "Luckily for all of us, we'll never know just how many."