A preliminary autopsy performed on Michael Brown shows that the unarmed 18-year-old who was killed by a police officer last week was shot at least six times from the front — including twice in the head, according to a partial image of the report obtained by NBC News.
The autopsy was conducted by Dr. Michael M. Baden at the request of Michael Brown's family, who will hold a press conference on Monday at 10:30 a.m. ET to discuss the forensic findings. Attorney Anthony Gray, who represents Michael Brown's family, provided the partial image of the report.
Earlier on Sunday, Attorney General Eric Holder requested an additional autopsy to be performed by the federal medical examiner. "This independent examination will take place as soon as possible," Justice Department spokesman Brian Fallon said in statement. "Even after it is complete, Justice Department officials still plan to take the state-performed autopsy into account in the course of their investigation."
St. Louis County police on August 12 said that an autopsy confirmed that Michael Brown died of gunshot wounds, but did not release any other details.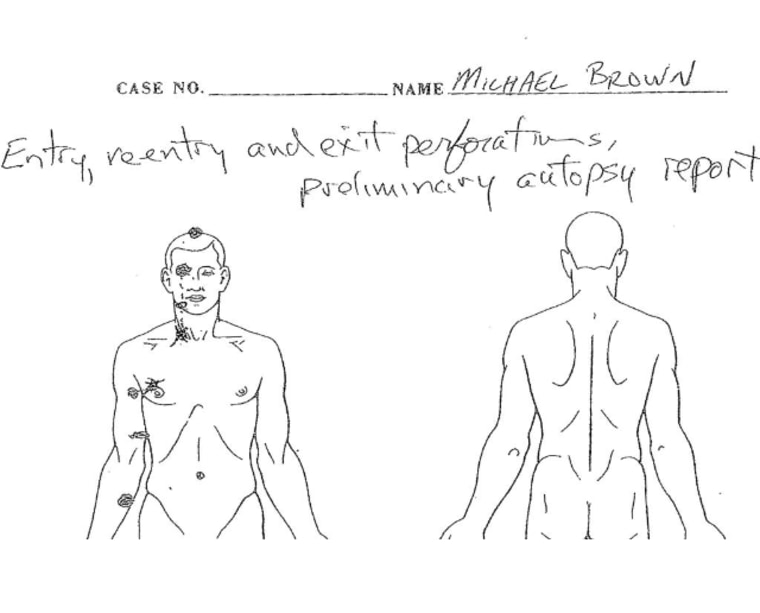 IN-DEPTH