Authorities in Ferguson, Missouri, instituted on Tuesday a no-fly zone over the suburban town where tensions have been high in the wake of the fatal shooting of an unarmed teenager by a police officer.
The off-limits airspace, which extends to 3,000 feet over the town north of St. Louis, was requested by the St. Louis County Police Department, which is investigating the killing of Michael Brown, 18, by a Ferguson Police Department officer.
"On Sunday night our police helicopter came under fire on 3 or 4 occasions, so we requested that the FAA put up a no-fly zone for the safety of pilots who would be in the area," St. Louis County Police Department Officer Brian Schellman told NBC News. The ban on flights is scheduled to last until Monday, Aug. 18.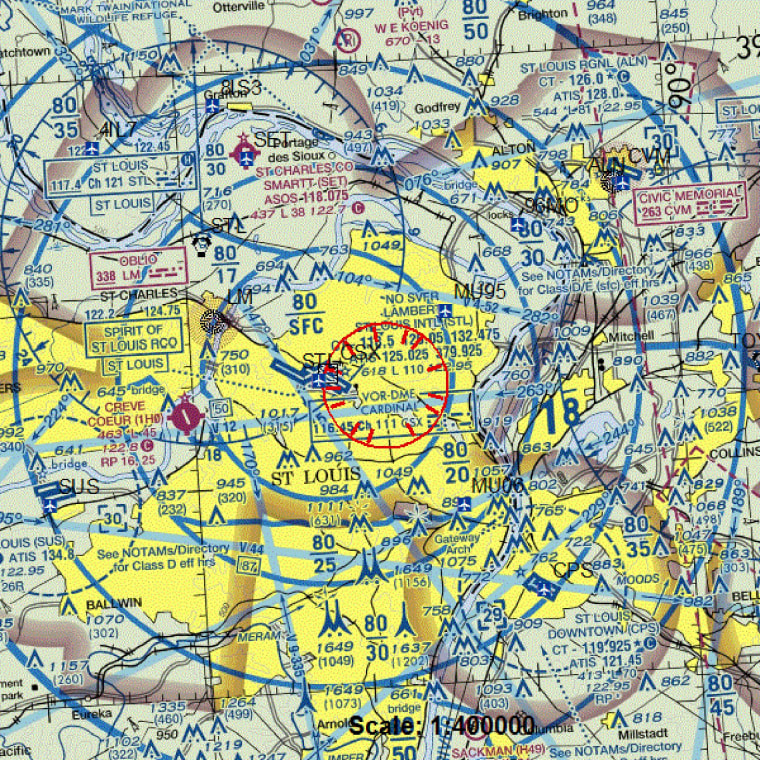 No aircraft have been hit, but police chopper pilots did see shots fired from various locations during looting and riots that took place on Sunday night from about 10 p.m. to midnight, Schellman said. "We don't know if it was a long gun or a handgun or what," he said.
He said police had clearance to fly if they had to, and medical evacuation helicopters could also be launched if necessary. He denied that the move was to keep news helicopters from covering the scene.
"We understand that that's the perception that's out there, but it truly is for the safety of pilots. It's scary stuff to them, so that's the reason the commanders made the call," said Schellman. "I understand that it's nice for media helicopters to get up there, but we have not restricted any media access on the ground."
FAA spokesman Tony Molinaro noted that "commercial airlines flying in and out of St. Louis Lambert Airport are not affected by the temporary flight restriction."
IN-DEPTH
SOCIAL
— Hasani Gittens