Rand Paul is aggressively trying to change how Republicans talk about race. The big question is whether he will remain alone or others in his party will join him.
Politicians of all stripes have decried Ferguson, Missouri police for a military-style response to protesters that evokes a war zone in the wake of the shooting of an unarmed black man. Paul did something much more controversial and courageous. In an essay published Thursday on TIME Magazine's website, the Kentucky senator and Tea Party favorite wrote "given the racial disparities in our criminal justice system, it is impossible for African-Americans not to feel like their government is particularly targeting them."
He added, "Anyone who thinks that race does not still, even if inadvertently, skew the application of criminal justice in this country is just not paying close enough attention."
His direct connection of the shooting of 18-year-old Michael Brown to race didn't just differentiate Paul from most white politicians and fellow Republicans, but also President Obama. Paul took a risk, in that much remains unclear about Brown's death, and the senator's blunt race talk could be held against him later.
Paul has acknowledged that part of his motivation to address racial issues is political, as Republicans won fewer than 10 percent of black voters in both 2008 and 2012. He is trying to reinvent how Republicans appeal to black voters to improve those numbers.
Paul is not the first Republican to try this. Since African-Americans started overwhelming backing Democrats a generation ago, numerous Republicans have tried to win back the black vote. But as National Journal's Ron Brownstein wrote in a recent piece, many of those Republicans, like George W. Bush, have sought black voters by emphasizing that African-Americans have common values with Republicans, like attending church often and opposing abortion. Those Republicans have largely refused to move toward positions held by black voters, instead trying to convince African-Americans that their views are in fact more conservative than liberal.
Not Paul. On a number of issues, he is adopting positions held by black civil rights leaders but usually not Republican politicians.
He has called for an end to Reagan-era "war on drugs" policies that result in long prison sentences for non-violent drug crime offenders, many of whom are black. He is pushing legislation that would make it harder for employers to learn about a person's criminal history if he or she has not committed a violent crime, as many blacks have trouble getting jobs because of some offense on their record. Paul has attacked laws that prevent people from voting if they have a criminal background.
"It's extremely significant and I think quite encouraging for Senator Paul to not just raise these issues, but also to be such a passionate advocate," said Jotaka Eaddy, a senior director at the NAACP, said in an interview with theGrio.com earlier this year.
Paul is likely to be a presidential candidate in 2016. If he were to win the GOP nomination, the Kentucky senator could use that opportunity to directly change how the Republican Party talks about race. He could potentially implement these changes if he were elected president.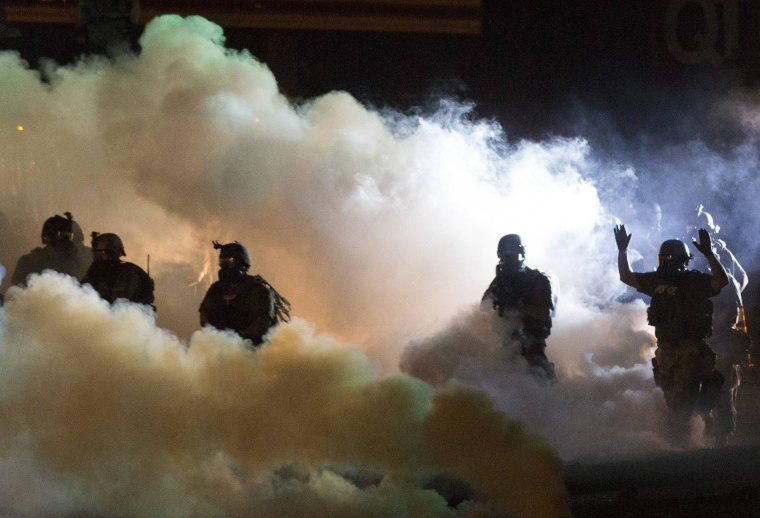 But in the immediate term, Paul is simply a senator. And his words will only have impact if other Republicans adopt similar views, and he will have difficulty winning his party's nomination if others in the GOP do not agree with him.
So far, there is little evidence Paul is having much influence within his own party on racial issues. Some other Republicans, most notably Texas Gov. Rick Perry, have emphasized the need to stop sending drug criminals to prison.
But a provision to restore felon voting rights in Kentucky failed due to opposition from some GOP legislators there, even as Paul testified in its favor. Republicans have continued to advocate voter ID laws, even as Paul said earlier this year, "it's wrong for Republicans to go too crazy on this issue because it's offending people." Few Republicans are making a great effort to attend events like the National Urban League's annual conference, which Paul attended last month.
In the wake of the Ferguson shooting, few prominent Republicans have framed it in racial terms or suggested it speaks to broader challenges blacks face because of racial discrimination. At least four minorities, doctor Ben Carson, Texas Sen. Ted Cruz, Louisiana Gov. Bobby Jindal, and Florida Sen. Marco Rubio, are considering running for the Republican presidential nomination, and none of them are joining Paul's causes either.
Paul has suggested that Republicans can't win a presidential election without changing both their policies and rhetoric toward African-Americans. His fellow Republicans sound like they are ready to test that proposition.