A man arrested during Monday night's Ferguson-related protest in Seattle faces several charges after police say they uncovered a cache of weapons, ammunition and explosives in his backpack and car.
Jeffrey Alan Acord, 31, was charged Wednesday with possession of a concealed weapon without a permit, carrying a dangerous knife and illegal possession of fireworks, reported NBC affiliate KING5. According to police, a witness saw Acord reach under a vehicle while holding a road flare, and when they searched him, they found a loaded 9 mm handgun without a permit and a 7-inch knife. More weapons, including an assault rifle and a shotgun, as well as a box of fireworks, were found in his car after police secured a search warrant, The Seattle Times reported.
"I don't know what his plans were, but it's obviously of great concern that someone would come to an event in Seattle with those weapons readily available," Seattle Police Chief Kathleen O'Toole said Wednesday, according to the newspaper.
Four others were arrested in the city on Monday, as demonstrations erupted across the country following a grand jury's decision not to indict a Ferguson, Missouri, police officer in the fatal shooting of teenager Michael Brown. Seattle police said they are still searching for another suspect who threw fireworks off a freeway overpass during the protests. No one was hurt.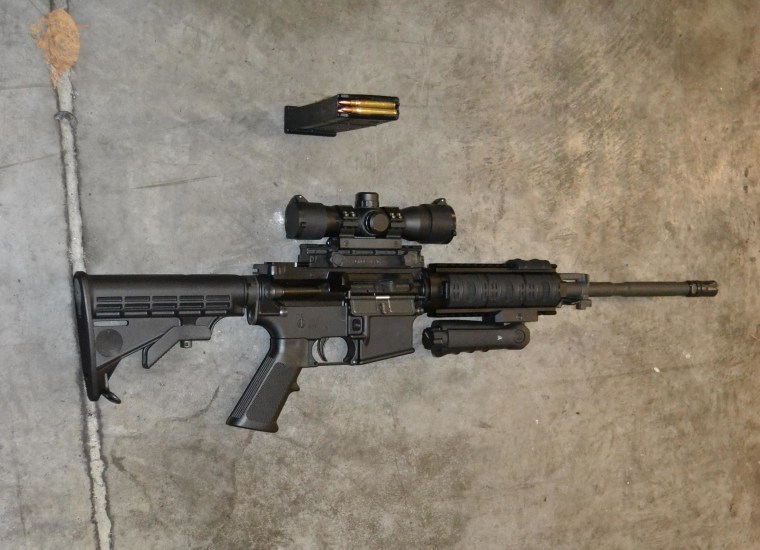 IN-DEPTH
SOCIAL
— Erik Ortiz