FERGUSON, Mo. — The day that an unarmed, black 18-year-old named Michael Brown was shot and killed by officer Darren Wilson, setting off a series of violent clashes with law enforcement, this predominantly African-American city of about 21,000 was largely run by white politicians, its police force commanded by a white man.
Three years after that highly publicized fatal encounter, Ferguson, at least by official appearances, is a dramatically different place.
The seven-member city council, which formerly had just one African-American, now holds three. A new black police chief was hired, and the small, once overwhelmingly white police department, has also seen a marked shift in color among its ranks.
Beyond that, however, how much has really changed?
For 59-year-old resident Donald Harry, the answer is a mixture of some and not enough.
"Most everything that I see that's transpired, I call it window dressing," he said. "It looks good on the outside. But what has it actually done? We don't see a lot of results. Yet, they're talking about different changes are supposed to benefit and help the community."
Harry had a front-row view of the fiery uprising that erupted near his backyard. A convenience store across the street, which had been looted and set on fire, has been replaced by the Urban League Community Empowerment Center, housing its Save Our Sons program focused on job training and placement as well as a Salvation Army center.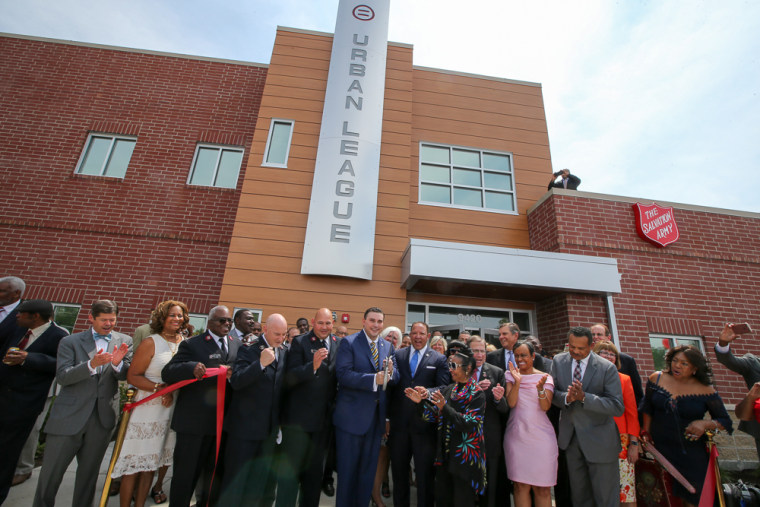 The unrest that followed the Aug. 9, 2014 shooting was a culmination of years, even decades, of mistreatment of African-Americans by a heavy-handed government, particularly the police department, many locals contend.
Those complaints appeared to be buoyed by a scathing report by the Justice Department, which concluded the police here had practiced a "pattern of unconstitutional policing" that "exacerbate existing racial bias, including racial stereotypes."
The report also cited the city's emphasis on revenue for contributing to the pattern of unlawful law enforcement.
And while that report is largely viewed as the impetus for calls for increased diversity in city government and police administration, residents like Donald Harry allege relations between African-American communities and police have not improved as much as needed.
"What good does it do to have, say, a black police chief and more black officers in the police department, when, one, the citizens don't respect him and/or the office? And they don't trust him and/or the office yet?" said Harry.
"I feel like a lot of the respect that the police used to have, they don't have. They've lost touch with the community."
The number of black officers here has more than doubled since 2014 — from four to 10 — as the number of white officers has declined by nearly half, from 48 to 26.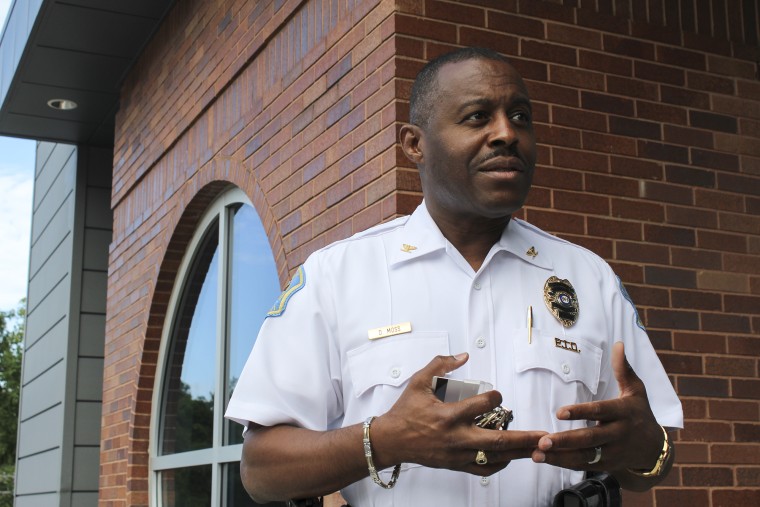 Still, admits police Chief Delrish Moss, sworn-in during the spring of 2016, there is more work to be done.
"Change doesn't come quickly," he said. "It is a gradual step-by-step process if you want to do it right. The first thing I thought to do was go out and knock door to door. Go to houses and talk to people, find out what they want."
One of things they want, Harry said, is for police to focus on more mundane public-safety concerns, such as speeding, as much as police concentrate their efforts on investigating more serious crimes.
That new sentiment, perhaps, is a welcomed byproduct in the aftermath of the Brown shooting, says council member Wesley Bell, an African-American attorney who was elected to office after the tragedy.
"To me, it's a sign of progress when the complaints are back to speeding, when the complaints are back to potholes and things of that nature," Bell said.
"Obviously, we want to correct those and alleviate those. But you see different people complain about those across the city. That, to me, is progress in the sense that it's a return to normalcy. I don't think that's a disrespect to the police. I think people just speed."