A witness to a police officer's fatal shooting of Michael Brown last summer in Ferguson, Missouri, has filed a lawsuit alleging that he was wrongly stopped and fired on during the encounter on a city street.
The lawsuit, filed last week by Dorian Johnson, claims that the officer, Darren Wilson, fired at him and Brown as they ran away from him on Aug. 9. The lawsuit claims Wilson targeted him without probable cause.
"Officer Wilson acted with either deliberate indifference and/or reckless disregard toward" Johnson, the lawsuit says.
The suit also cited many of the Departmet of Justice findings, arguing that the city and former Police Chief Thomas Jackson "facilitated, encouraged and/or instigated" biased police behavior, including the "excessive force" used against Brown and Johnson.
The lawsuit seeks $25,000 in damages.
A Ferguson spokesman said the city would not comment on pending litigation.
Johnson's St. Louis lawyer, Daniel Brown, did not immediately respond to a request for comment.
Brown was fatally wounded by Wilson in the confrontation, while Johnson escaped uninjured, and became a primary witness. Riots and looting followed the killing, and reignited after a grand jury declined to charge Wilson with a crime.
A federal investigation later found no evidence that Wilson acted illegally. But the U.S. Department of Justice issued a scathing report that outlined a pattern of racist and biased behavior that violated black citizens' civil rights. That report forced the firing of several municipal employees, and the city promised a series of reforms.
Brown's parents are also pursuing a wrongful-death lawsuit against the city of Ferguson, Wilson and Jackson.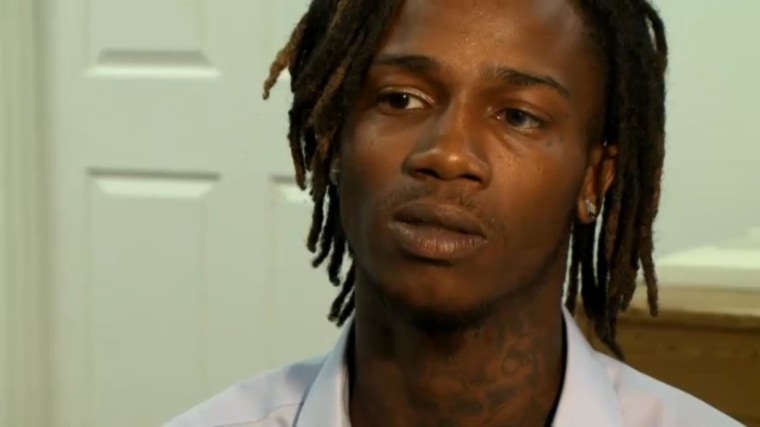 IN-DEPTH
— Jon Schuppe