The Israeli military said it launched airstrikes Sunday that "neutralized" an imminent attack by bomb-carrying militants along the Israeli-Syrian border.
Few details were immediately available. In a brief statement, the Israel Defense Forces said the air force was deployed after "terrorists armed with explosives" were spotted.
Reuters quoted an Israeli military source as saying, on condition of anonymity, that four militants placed an explosive on a fence near Majdel Shams, at the foot of Mount Hermon in the annexed Golan Heights. All four were killed, according to the Reuters source.
Prime Minister Benjamin Netanyahu confirmed the military action, although he provided no details.
"Any attempt to harm our soldiers or civilians will be met with a determined response like the IDF operation from tonight, which thwarted an attempted attack," Netanyahu said in a statement on Twitter. "I wish to praise the alertness of our soldiers, who acted quickly and precisely."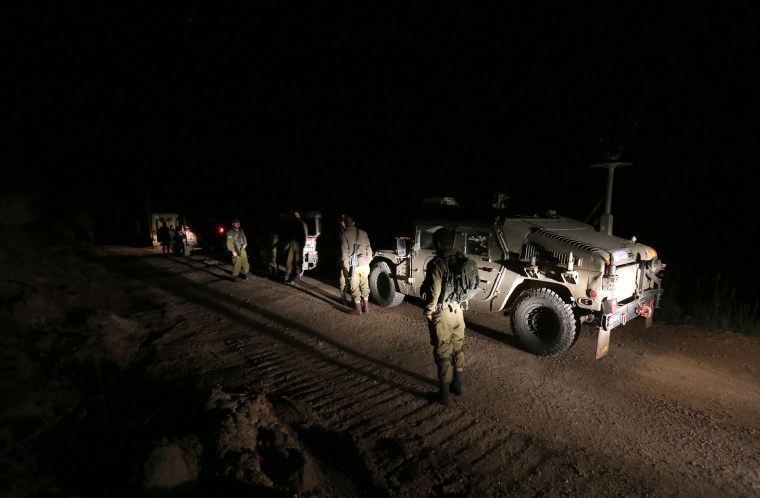 SOCIAL
— M. Alex Johnson