/ Source: Associated Press
JERUSALEM — In a move likely to further inflame tensions with Israel's Arab citizens, the Israeli Cabinet on Sunday approved a bill to legally define the country as the nation-state of the Jewish people. The decision, which set off a stormy debate that could bring down Prime Minister Benjamin Netanyahu's brittle coalition government, followed weeks of deadly Arab-Jewish violence and was denounced by critics as damaging to the country's democratic character and poorly timed at such a combustible moment. It now heads toward a full parliamentary vote on Wednesday.
Israel has always defined itself as the "Jewish state" — a term that was contained in the country's declaration of independence in 1948. The new law seeks to codify that status as a "Basic Law," Israel's de facto constitution. While many critics derided the measure as unnecessary, Netanyahu told his Cabinet the bill is a response to Israel's Arab critics both inside and outside Israel who question the country's right to exist. The bill calls not only for recognizing Israel's Jewish character but for institutionalizing Jewish law as an inspiration for legislation and dropping Arabic as an official language. Ahmad Tibi, a leading Arab lawmaker, denounced the bill as an attack on Arab natives of the country and called on the world to offer them protection. Dov Khenin, leader of the mixed Jewish-Arab Hadash party, accused Netanyahu of "pouring fuel into the bonfire of hate." Israeli Arabs, who make up about 20 percent of the population, have long complained of discrimination and second-class status. Israel is in the midst of its worst sustained bout of violence in nearly a decade.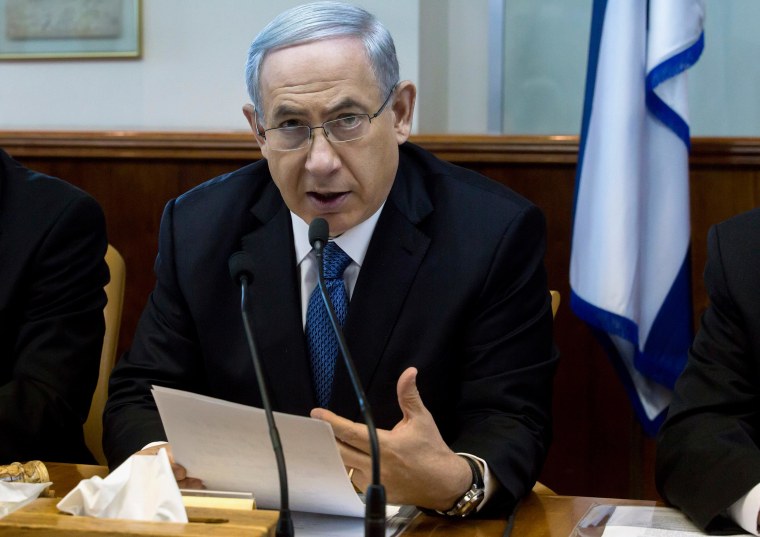 IN-DEPTH
- The Associated Press