Malaysia Airlines Flight 370 has been missing for nearly two weeks, and theories about the fate of the jet continue to swirl. The latest speculation: Could the plane have been hacked?
Almost certainly not, aviation and security experts say.
"It's extremely, extremely far-fetched," David Kennedy, CEO of cybersecurity firm TrustedSec, told NBC News. "Knowing what we know about airplanes, it is very unlikely."
Overall, Kennedy said, "if you look at the core critical systems, it takes so much to fly a plane. It isn't about hacking a single system. You'd need to spend years learning about multiple systems from different companies, and software that is frequently updated."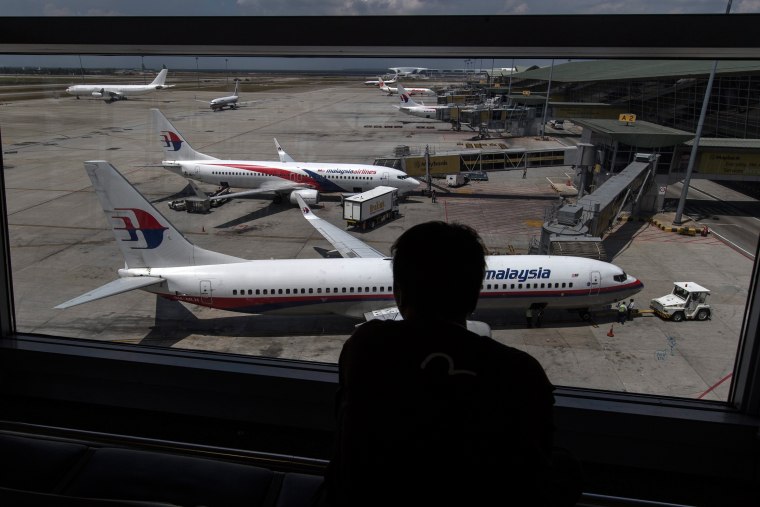 Several versions of the hack theory have bubbled up, however. For example, one theory suggests that a person placed malicious software into the plane's systems to force it to change direction mid-flight. It would be "astronomically difficult" for someone to get that kind of access, Kennedy said, and it would require an "incredible inside-and-out understanding" of the plane and its myriad systems.
Another spin on the hacking speculation came from London's Sunday Express, which said hackers could have accessed the "main computer network" of the plane though the in-flight entertainment system.
"Even if they were able to get into the entertainment system, they wouldn't be able to access the core controls — they're separate," Kennedy said.
NBC News also spoke with aviation experts who agreed with Kennedy's analysis.
"All of the controls are integral to the plane. It's its own entity, and you can't hack into the computers on a plane and change its course. It's not possible even from a control tower," Tom Casey, a former Boeing 777 pilot, told NBC News.
Greg Feith, a former investigator with the National Transportation Safety Board, said the aircraft system has multiple layers of protection that would stop an attacker from creating a "spurious signal" to interrupt.
"There is no way to alter anything in the flight management system," Feith said, adding that federal rules require "multiple levels of redundancy" in airline systems.
— Eun Kyung Kim contributed reporting.