The youngest son of missing Flight 370's captain told a newspaper that he had "ignored the speculation" about his father and was clinging to hope that survivors would be found.
Ahmad Seth dismissed rumors that his father was a political fanatic, telling Malaysia's English language New Straits Times that he knew who Captain Zaharie Ahmad Shah really was.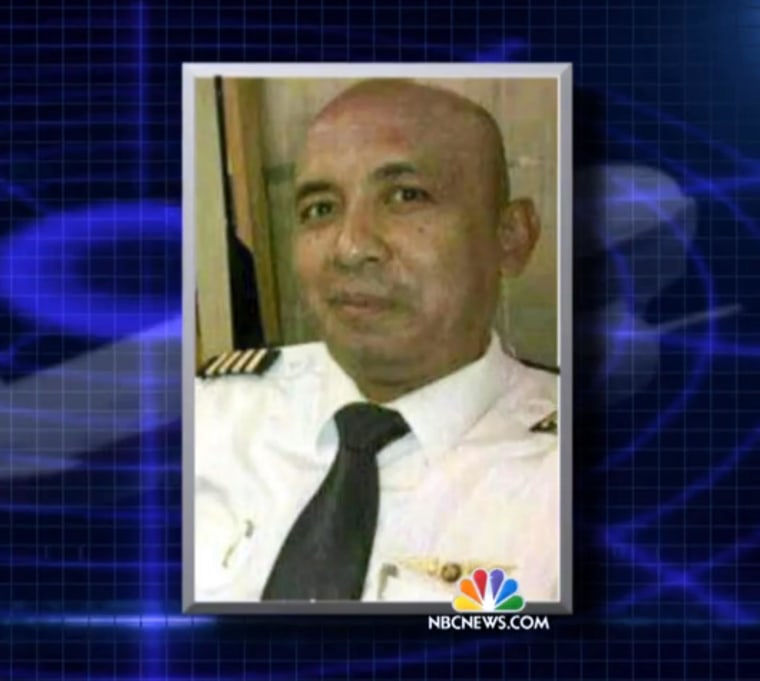 "I've read everything online, but I've ignored all the speculation," the 26-year-old language student said. "I know my father better. We may not be as close as he travels so much, but I understand him."
Ahmad said he was not surprised when Malaysian Prime Minister Najib Razak said flight data suggested the Boeing 777's last position was in the middle of the southern Indian Ocean west of Australia.
However, he said the pilot's relatives refused to give up hope.
"We are just waiting for the right confirmation," Ahmad told the paper. "I will believe it [that there are no survivors] when I see the proof in front of my eyes."
Earlier this month, an aviation technology consultant who previously was Zaharie's neighbor said he "can't imagine" the pilot being involved in any deliberate act to commandeer the plane.
"With his character and what we knew of him… it just wouldn't make any sense that he would have anything to do with any sort of deliberate action on his part," Portland, Ore. resident Chris Nissen said. "I think he would do anything he could to preserve the lives of his passengers and the cargo."