A piece of aircraft wreckage discovered on a remote island in the Indian Ocean has raised hopes that it may be from the missing Malaysia Airlines Flight 370. But the possibility was not greeted with joy by all.
Sarah Bajc's boyfriend, Philip Wood, was on the Boeing 777 before it disappeared on a flight from Kuala Lumpur, Malaysia, to Beijing with 239 people on board on March 8, 2014.
"A part of a plane is not the same as the body, so I think true closure can only come for sure when you can say goodbye properly," Bajc told TODAY on Thursday.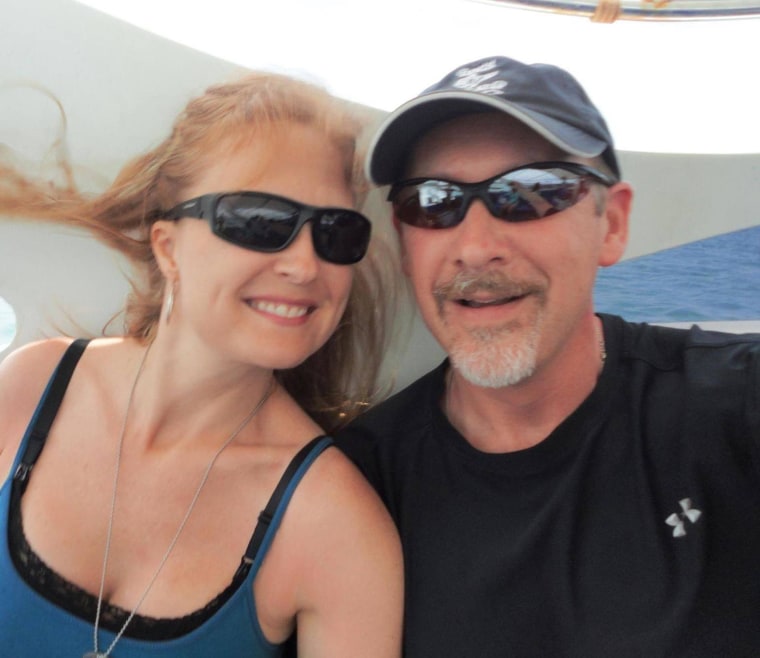 The wreckage was found Wednesday on the coastline of rugged Reunion Island, a French territory east of Madagascar off the southern tip of Africa. The wreckage has not been confirmed to have been a part of Flight 370.
Confirmation that the plane crashed "would be a step forward in being able to say goodbye," Bajc said. At the same time, any faint possibility that the plane landed safely somewhere would vanish.
"My thread of hope goes away," Bajc said earlier in a statement to NBC News.
Sources told NBC News that Boeing investigators have looked at photos of the piece of debris and believe it appears to have come from a Boeing 777. There is only one 777 missing in the world right now — Flight 370, also called MH370.
Bajc was preparing to move from Beijing to live with Wood, a 50-year-old Texas native and IBM Malaysia employee, in Kuala Lumpur at the time of the tragedy.
Bajc said that if the wreckage is determined to be from Flight 370, the confirmation would bring closure and perhaps some insight into why the passenger plane went down. She does not believe Malaysia has been tough enough in its response.
"I am still very angry at the country of Malaysia for their lack of efforts to hold anyone responsible for this," Bajc said. "They have failed the world."
Search crews from around the world have scoured the vast region for any sign of the missing plane, but no debris confirmed to have come from the aircraft has ever been found.