An Iranian teen who boarded the missing Malaysia Airlines jet using a stolen passport is "not likely to be a member of any terrorist group," an official said Tuesday.
Investigators identified the passenger as Pouria Nour Mohammad Mehrdad, 19, and said they believed he was trying to reach to Germany to claim asylum. He was traveling on an Austrian passport.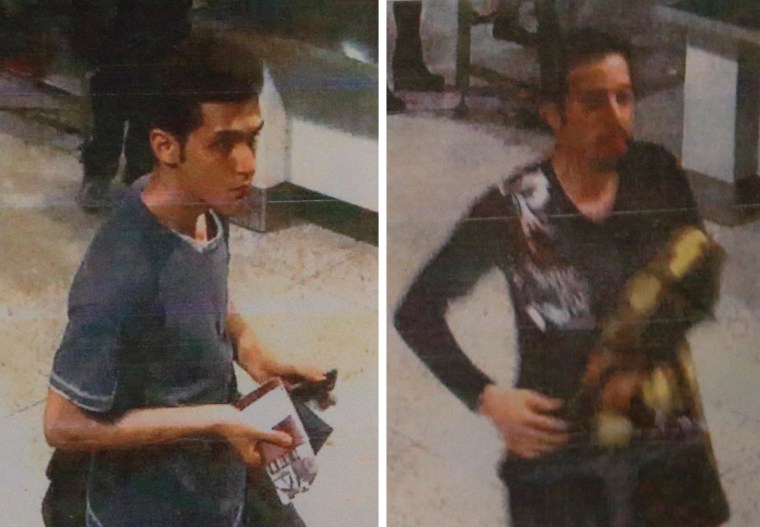 Inspector General Khalid Abu Bakar of the Malaysian police told a news conference on Tuesday that after checking his background it appeared that Mehrdad "was not likely to be a member of any terrorist group."
He added: "We believe he was trying to migrate to Germany. We are in contact with his mother. His mother was expecting him to arrive in Frankfurt. When he doesn't arrive [the mother] contacted us here and that's why we knew he was the one traveling on the stolen passport."
Interpol later identified the second Iranian as 29-year-old Delavar Seyed Mohammad Reza. He traveled on a stolen Italian passport.
"The more information we get, the more we are inclined to conclude it is not a terrorist incident," the global police agency's Secretary General Ronald Noble added.
The police chief said four potential outcomes were being examined after the Boeing 777 vanished without a trace while flying from Kuala Lumpur to Beijing.
"One is hijacking, two is sabotage, three is psychological problems for passengers or crew," Khalid said. "We have been going through all the passenger manifests and we have communicated with all our counterparts in the 14 countries which all the passengers went missing from and we have been exchanging information and intelligence."
Elaborating on the "psychological problem" theory, Khalid said: "There may be somebody on the flight who has bought huge sums of insurance who wants their family to gain from it, or somebody who owed somebody money. We are looking into all possibilities."
Over the last three days the search mission has grown to include nine aircraft and 24 ships from nine countries, which have been scouring the Gulf of Thailand on the eastern side of Malaysia. Apart from the sea, land areas are also being searched.
Authorities questioned travel agents Monday at a beach resort in Thailand who police say were involved in handling reservations and issuing tickets used by the Iranian asylum seeker and his companion. Both men had both booked onward flights to Europe.
The Associated Press contributed to this report.