The families of passengers aboard the missing Malaysia Airlines jet have been sent text messages telling them that the plane has been "lost."
"We have to assume beyond reasonable doubt that MH370 has been lost and that none of those on board have survived," the message said. "We must now accept all evidence suggests the plane went down in the southern Indian Ocean."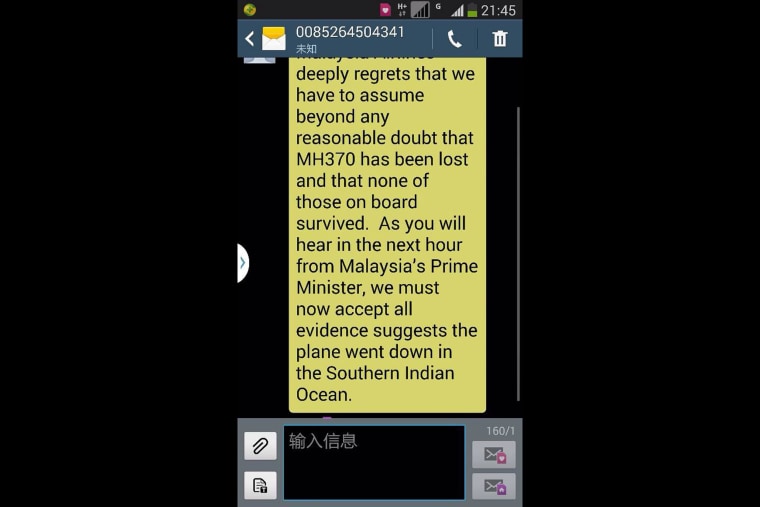 The airline explained in a statement its use of text messages in disseminating the news to family members:
"It is with deep sadness that Malaysia Airlines earlier this evening had to confirm to the families of those on board Flight MH370 that it must now be assumed the flight had been lost. As the Prime Minister said, respect for the families is essential at this difficult time. And it is in that spirit that we informed the majority of the families in advance of the Prime Minister's statement in person and by telephone. SMSs were used only as an additional means of communicating with the families."
- Bo Gu