Angry relatives of passengers aboard the missing jet held Malaysia Airlines workers hostage for almost 11 hours at a Beijing hotel.
The 200-strong group "expressed dissatisfaction" about the information being given to them about the hunt for Flight MH370, according to a statement by the airline on Friday.
The Boeing 777 was carrying 239 passengers and crew, most of whom were Chinese.
The group would not let 10 airline employees leave the ballroom of the Lido Hotel from 3 p.m. Thursday until almost 2 a.m. Friday local time.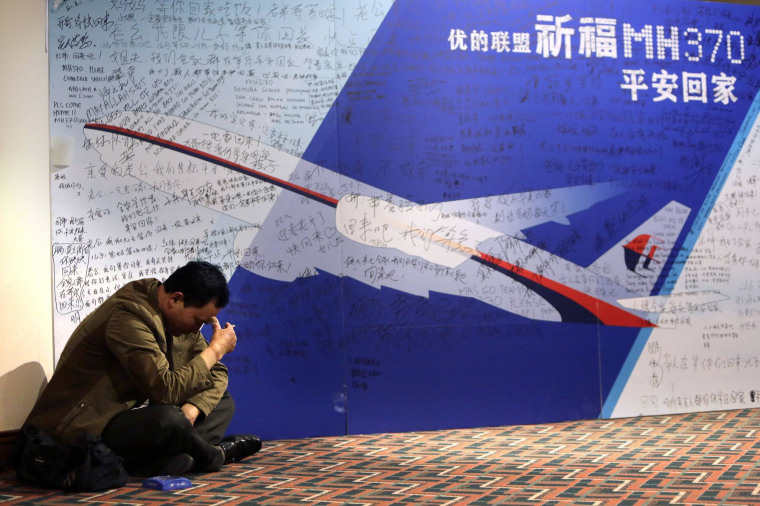 While the staff members were held at the hotel, dozens of the family members went to the city's Malaysian Embassy in an attempt to persuade a government official to attend the briefing. The statement did not say whether the government official attended before the staff were finally released at 1:44 a.m. local time.
Malaysia Airlines said a Chinese family member also kicked one of its security supervisors in the knee. The airline said it had reported the incident to the police.
The Kuala Lumpur-based English-language website malaysiandigest.com said the anger erupted after a meeting in which the families were told debris washed ashore in Australia was not from the missing jet.
There is still no sigh of the Malaysia Airlines jet after it disappeared en route from Kuala Lumpur to Beijing. A U.S. official told Reuters Friday the search was likely to drag on for "years."
- Alexander Smith