KUALA LUMPUR - The international airport in Malaysia's capital now has a new attraction: A 150-foot board where passersby leave messages of hope for the 227 passengers and 12 crew members on the missing Malaysia Airlines flight.
At first the wall was only a few feet long, but slowly it took on a life of its own and expanded across a large area in the airport.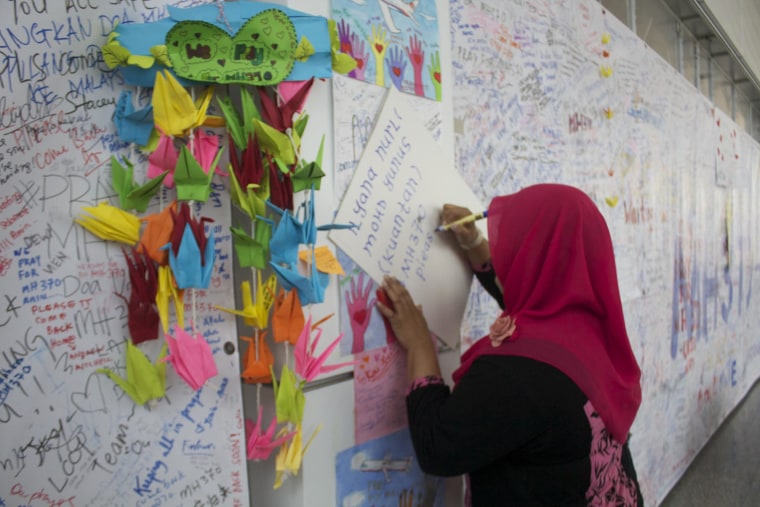 So many messages fill the expanse that on Friday passer-by Hafiz Jamaludin struggled to find enough space to write his message.
"I wrote 'Please come back,' and indicated today's date," Hafiz said. "I feel so sad and really hope the passengers come back."
The wall is now an attraction, with passengers posing in front of it. Families bring their children and have them paint pictures of planes along with the words 'Pray for MH370."
"Please come back, please come back," 16-year-old Nabiha Aisyah wrote. "I feel sad, my parents are flying today."