A Norwegian cargo ship reached the isolated ocean zone west of Australia where two floating objects - possibly debris from the missing Malaysian jetliner- were spotted, the ship's owner said Thursday.
The auto carrier Hoegh St. Petersburg was on its way from Madagascar, off the east coast of Africa, to Melbourne, Australia, when it responded to a request from Australian authorities to assist in investigating the objects. There are 19 crew on board.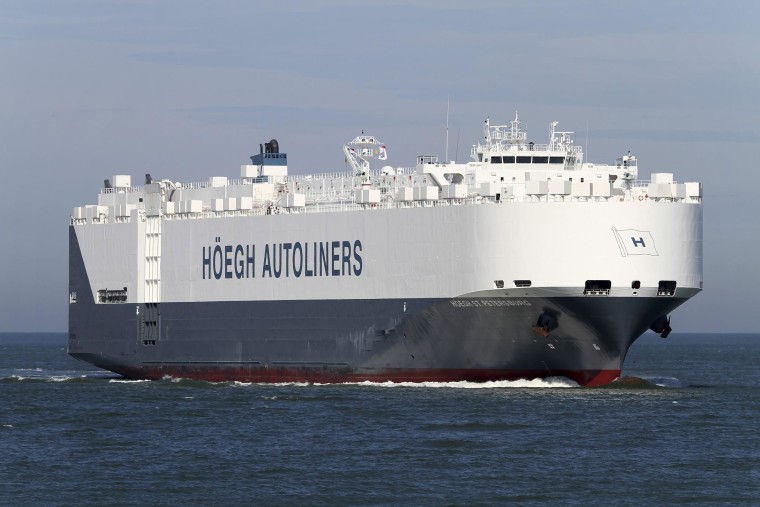 "We will continue searching during the night at reduced speed and with all spotlights available, and we will increase the speed again when the light comes back," Ingar Skiaker, Chief Executive of Hoegh Autoliners, told a news conference in Oslo.
"We have not had any report of any finds, but if or when they find something... the captain will report to the Australian authorities first," he said, adding that the vessel will stay in the area as long as it was needed.
The vessel was the first one to arrive in the area, at about 4 a.m. ET. Thursday.
The objects were spotted by a satellite on Sunday in one of the remotest parts of the southern Indian Ocean, about 1,500 miles southwest of Perth.
-- Reuters